Private Label Trade Names on American Pocket Watches: "Santa Fe Special" Part 1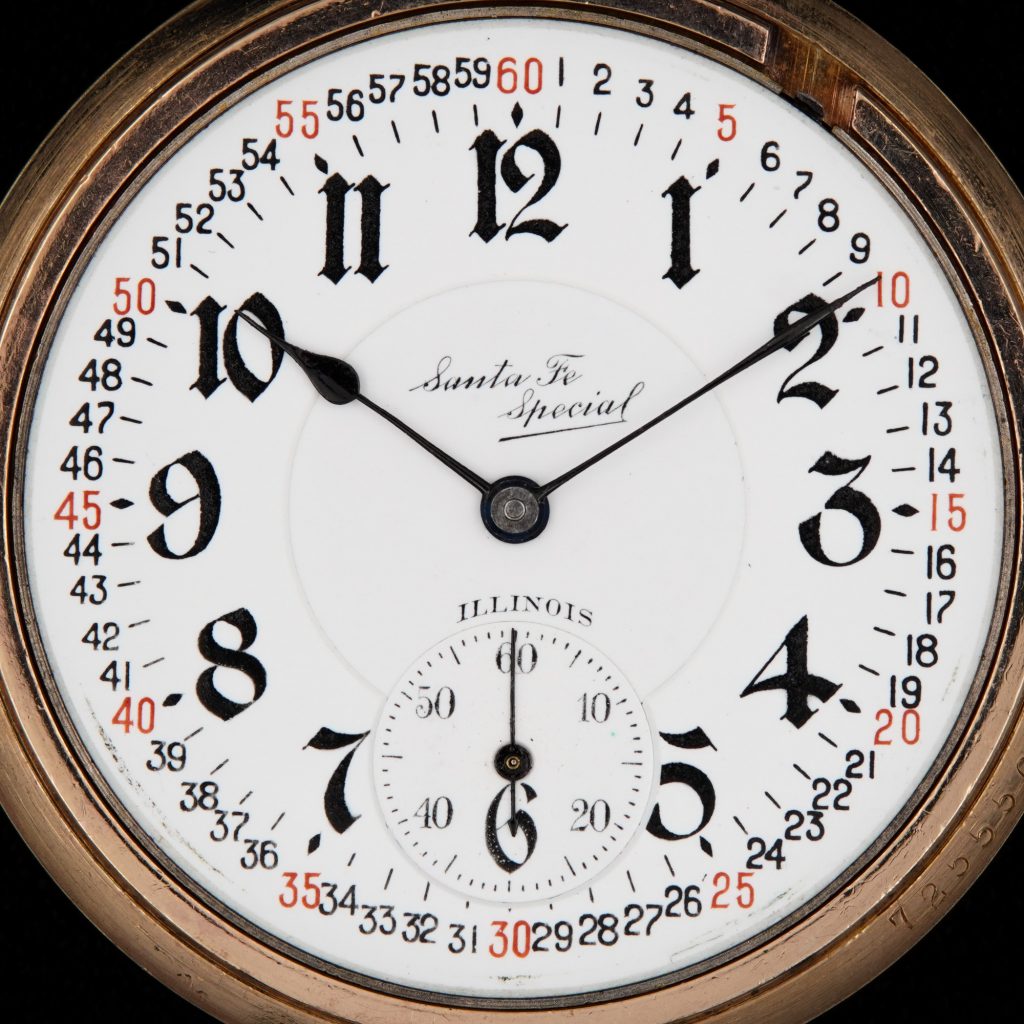 ---
The majority of special named private label watches produced before c.1900 were primarily vanity solutions featuring the name and location for independent jewelers. After the turn of the century, demand for personalized private label watches began to fade as marketable trade names became more prevalent.
Several new companies sprang to life and successfully developed trade names to sell watches manufactured specifically for them by the American watch factories.
The Santa Fe Watch Company was organized in Topeka, Kansas, around 1895, operating as a local retailer selling jewelry, watches, and novelty technology such as "talking machines."
In November 1913, the Santa Fe Watch Company introduced their new "Santa Fe Special" watch, manufactured by the Illinois Watch Company, lauded in advertisements as "the greatest watch factory in the world." The Santa Fe Special was initially offered in two sizes: 16-Size for gentlemen and a 0-Size option for ladies.
These watches were sold using the popular mail-order "offer" method, advertising an attractive initial low payment in newspapers and magazines. When introduced, customers could receive a new Santa Fe Special watch by paying a low $3.50 initial payment, followed by monthly payments until the balance was satisfied.
As the brilliant marketing technique became wildly successful, the Santa Fe Special quickly became one of the more prolific contract watches produced by the Illinois Watch Company.