Private Label Trade Names on American Pocket Watches: "Santa Fe Special" Part 7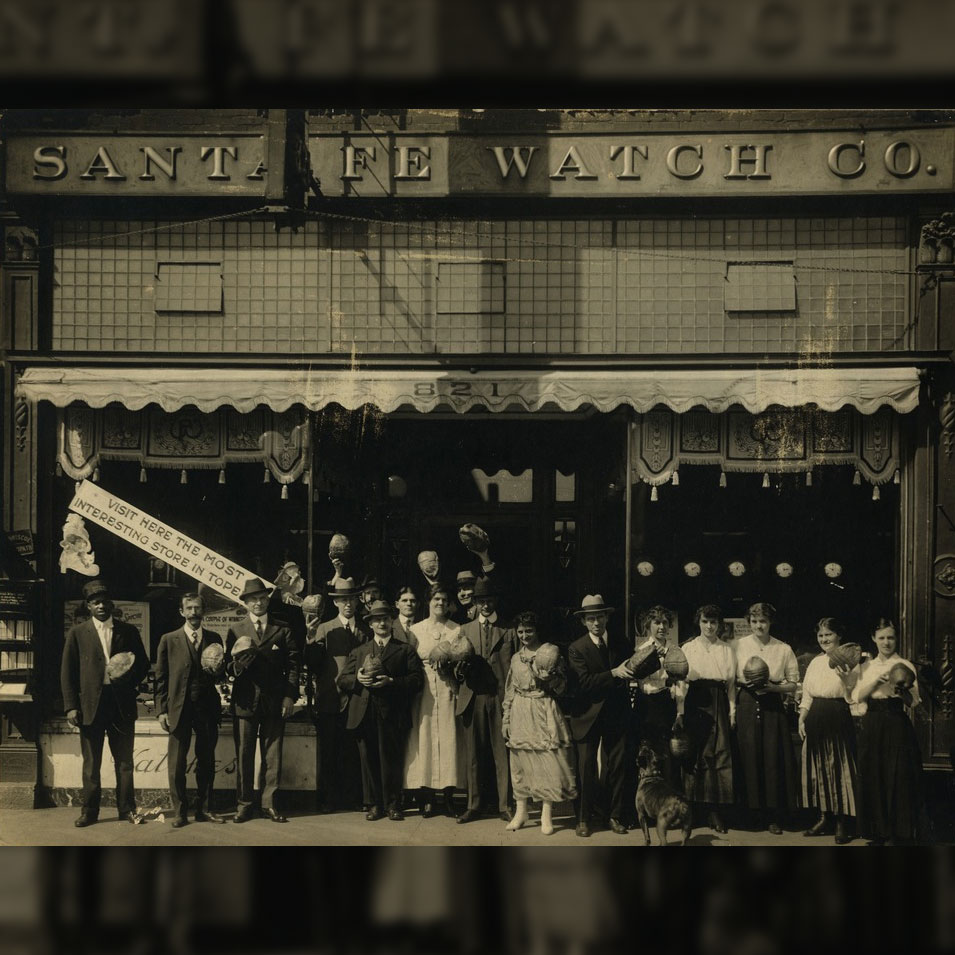 ---
During the early 1900s, the Santa Fe Watch Company became one of the most prominent retailers in Topeka, Kansas. The company specialized in selling watches, jewelry, diamonds, and gramophones. Local newspapers were inundated with advertisements by the company featuring attractive low payment offers, yielding impressive growth within a short period.
In February 1912, the company moved to a more prominent location to accommodate its expanding business. The new storefront at 821 Kansas Avenue was outfitted in elaborate detail. The front was made of imported Venetian marble in three colors. The interior fixtures and woodwork were crafted from mahogany. And, ten fancy gas chandeliers lit the retail space from above.
In addition to a special diamond room and a large concert hall, four dedicated sound-proof rooms were created for gramophone demonstrations.
Proclaimed as the "watch house of the west," this grand location would eventually become the headquarters for the massive mail-order business selling the familiar Santa Fe Special watches.