S. LaRose Metal Waltham Replacement Dial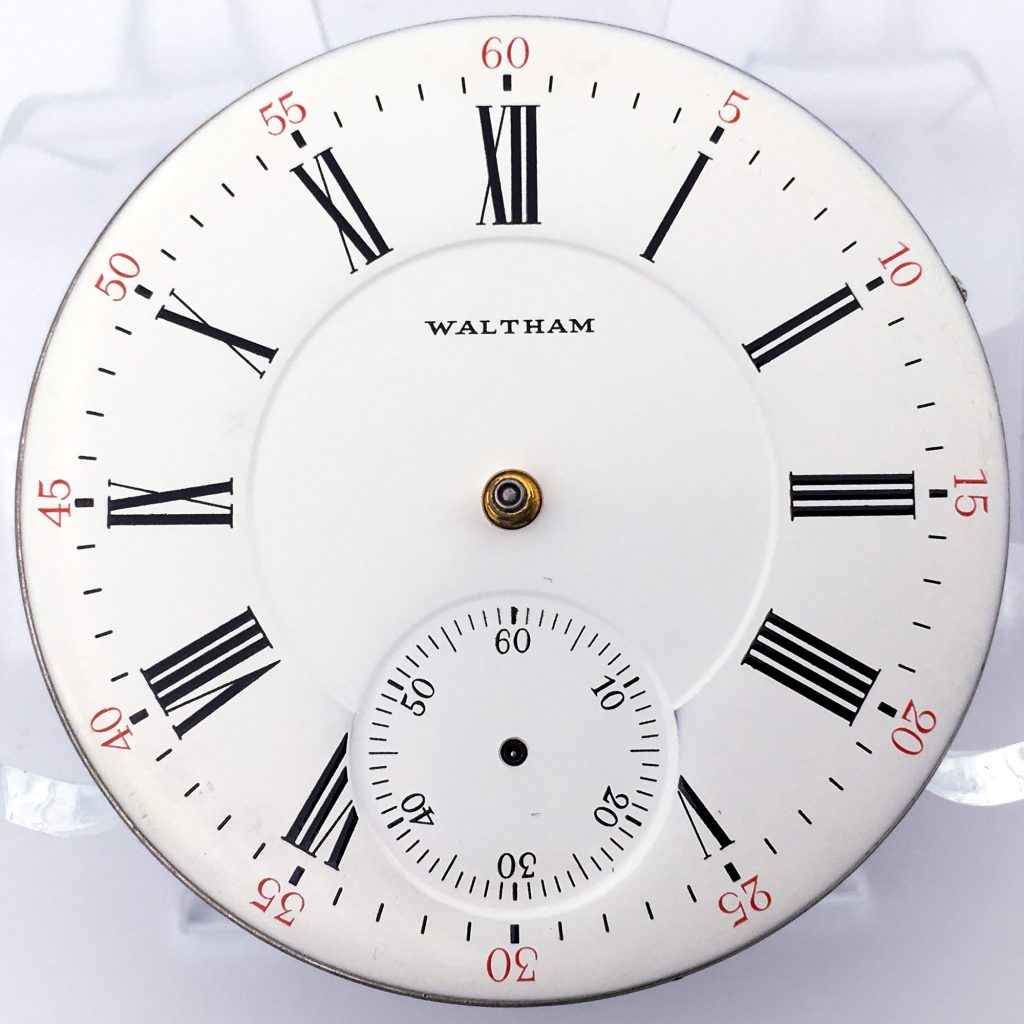 ---
S. LaRose Inc., the clock and watch supply company that distributed the replica Ferguson Dial featured in the previous post, also supplied standard replacement dials for a variety of American watch movements.
These dials were generally produced with a higher quality standard than other post-era reproduction dials and can be difficult to distinguish between an authentic original dial. However, inspecting the back will reveal a metal substrate instead of enamel, often with "Swiss" stamped to indicate the origin. The sunk areas on the front of the dial are also distinguishable by the softer inner bevel and the surface is typically characterized by a slightly off-white color.
Many of these replacement dials were thicker than originals, sometimes causing issues with certain cases and movements. For example, the watch pictured in today's post is difficult to set when cased because the dial thickness prevents the lever from easily being caught with a fingernail.
---