Private Label Trade Names on American Pocket Watches: "Santa Fe Special" Part 3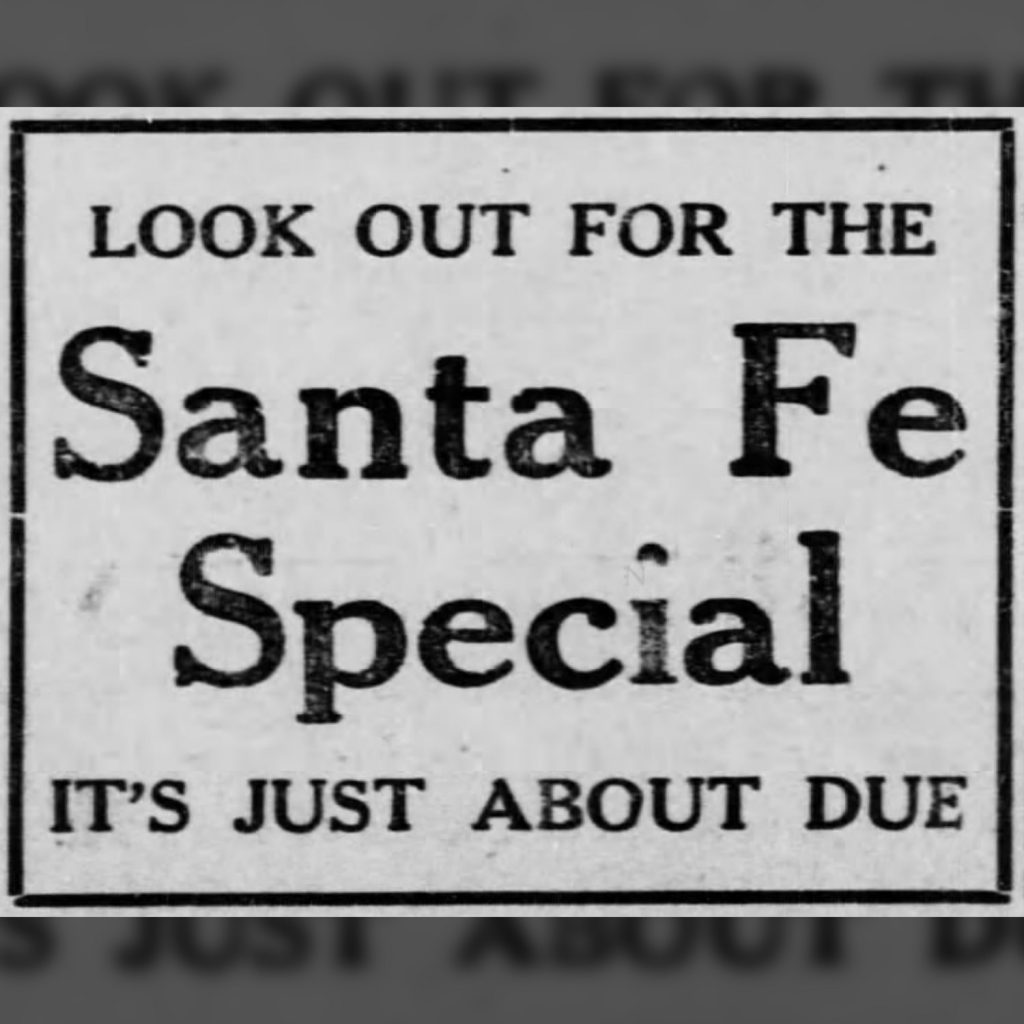 ---
A week before the new "Santa Fe Special" watch was introduced, the Santa Fe Watch Company launched a mysterious teaser campaign to advertise the pending announcement.
A series of small and inconspicuous ads were published in the Topeka newspapers, with clever teasers like "Look out for the Santa Fe Special – It's just about due," and "Everybody will take the Santa Fe Special." 
Interestingly, the advertisements were intentionally ambiguous to enhance the mystery surrounding the announcement. Even the company behind the promotion remained a mystery until the Santa Fe Special was introduced to the public.