Private Label Trade Names on American Pocket Watches: "Santa Fe Special" Part 12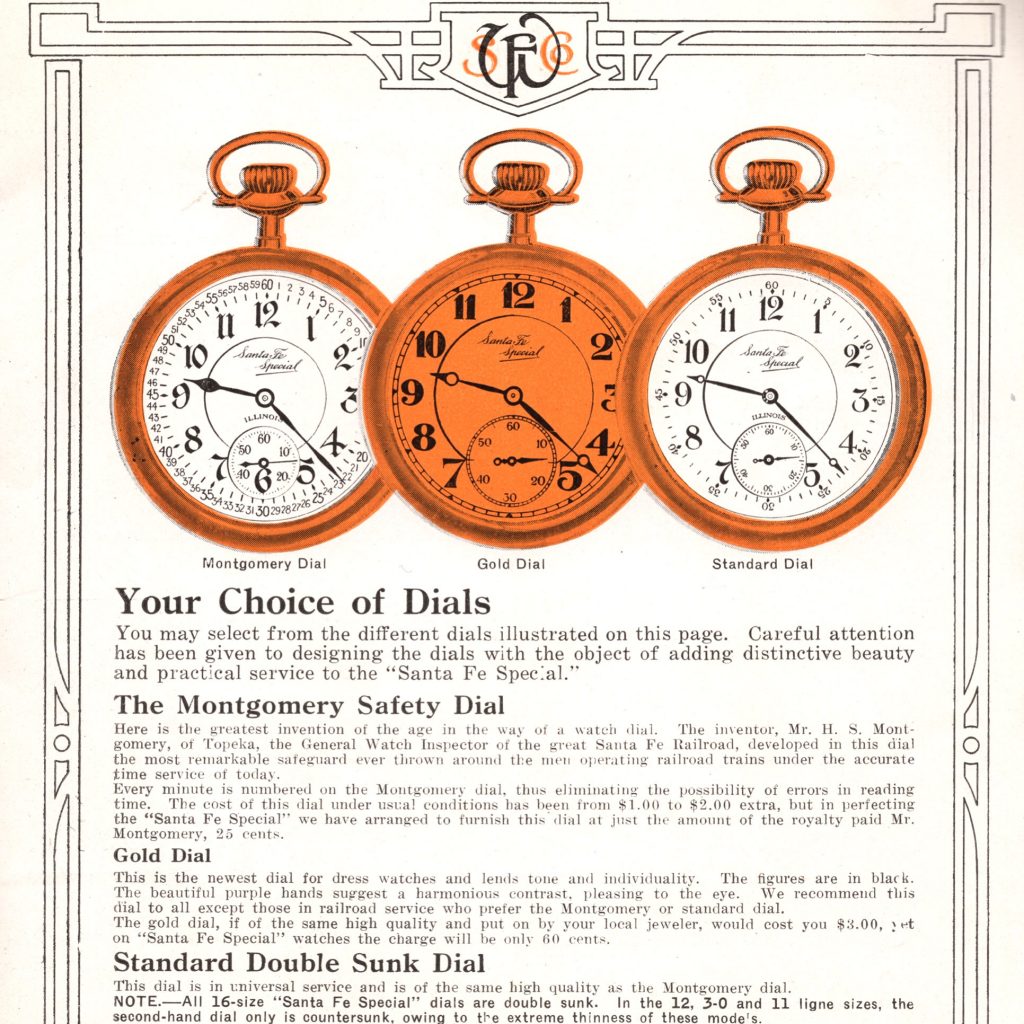 The Santa Fe Watch Company offered a variety of dials on their "Santa Fe Special" watches. In the c.1920 Santa Fe Watch Company Catalog, the 16-Size watch was advertised with the option of a Standard, Gold, or Montgomery Safety dial. Each dial was signed with the stylized "Santa Fe Special," officially trademarked by the company.
The iconic Montgomery double-sunk dial with gothic numerals was the most popular selection, characterized by the marginal minute figure style created by the General Time Inspector on the Santa Fe Railroad, Henry S. Montgomery. This dial was furnished at a premium of $0.25, matching the royalty fee paid to Mr. Montgomery.
The gold dial was not recommended for railroad service and was available at a premium of $0.60. Based on the number of surviving specimens, this dial was not as popular as the other options.