Private Label Trade Names on American Pocket Watches: "Santa Fe Special" Part 2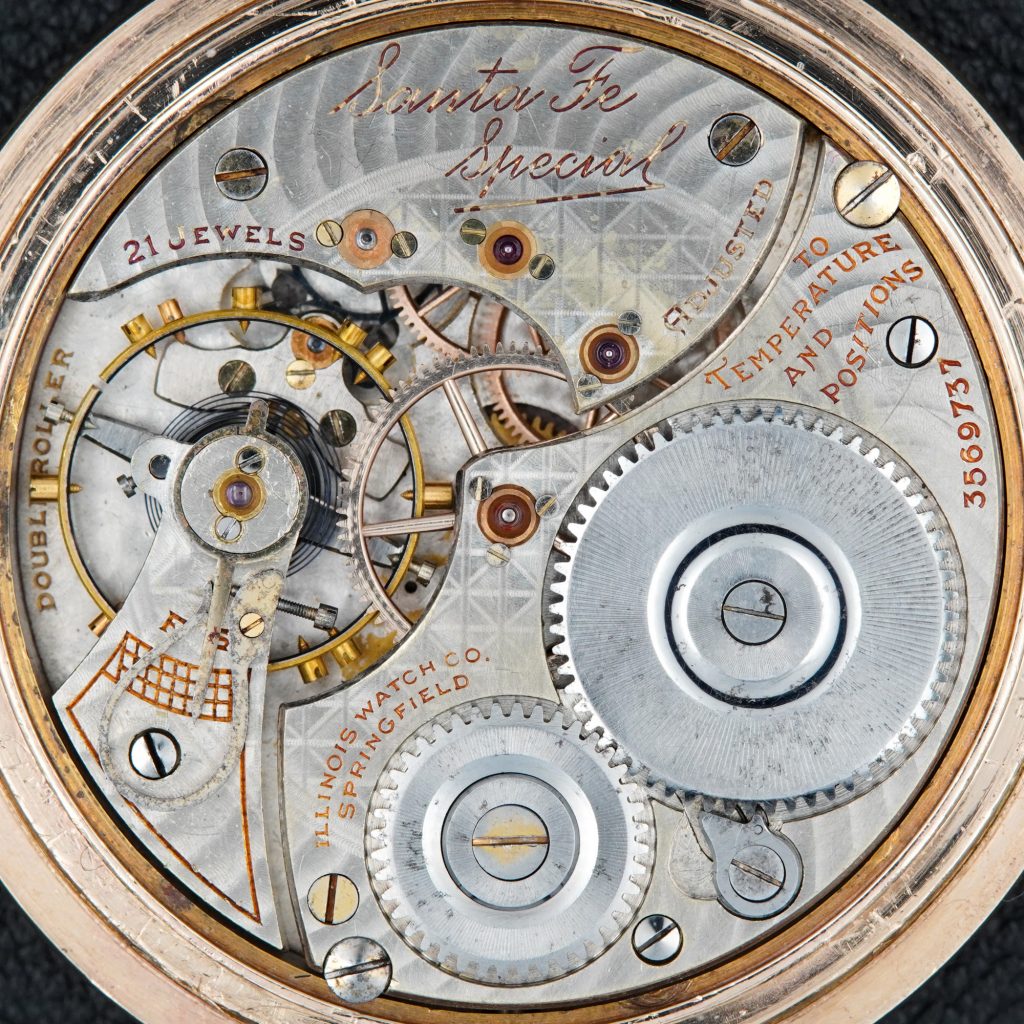 ---
During the 1910s, the "Santa Fe Special" became one of the most popular trade names applied to movements manufactured at the Illinois Watch Company factory.
The Santa Fe Watch Company sold the private label watches via mail-order from Topeka, Kansas, conveniently located near the Atchison, Topeka and Santa Fe Railway station.
The company offered the "Santa Fe Special" in various styles, but the most common option was a 16-Size watch, featuring 21 jewels and factory adjustments to temperature, isochronism, and position. While not specified in advertisements from the era, it is suspected the watch only features three positional adjustments.
The watches were offered in 25-year gold-filled cases, with an optional enamel inlaid or engraved monogram. Because they were factory-cased, collectors generally seek out "triple signed" examples – with "Santa Fe Special" on the dial and movement and "Santa Fe Watch Co." marked on the inside of the case.