Ferguson Dial International Patent Dates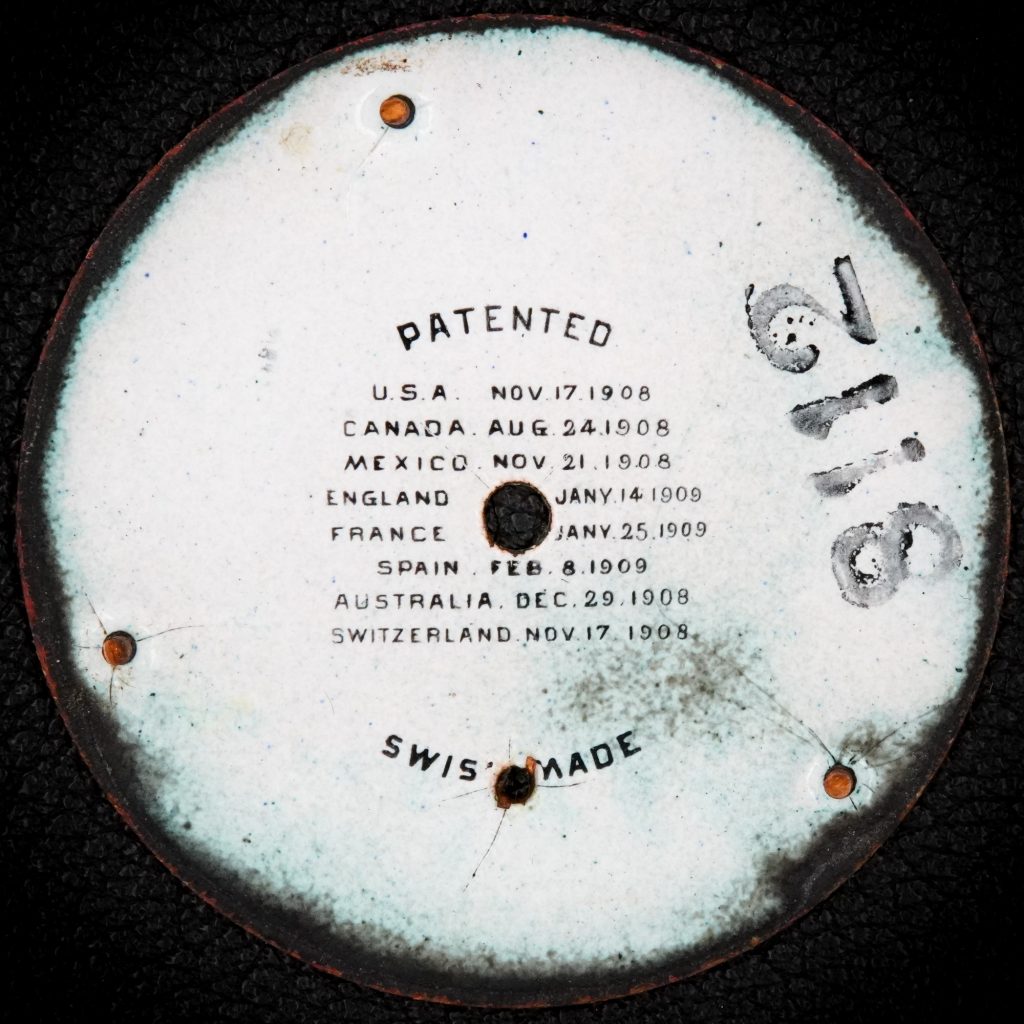 ---
After Louis Buck Ferguson created his unique dial, he aimed to protect the design internationally by submitting patent applications in multiple countries.
Ferguson was granted patents in the United States, Canada, Mexico, England, France, Spain, Australia, and Switzerland. When the standard Swiss Ferguson design was introduced, each dial was marked on the reverse with the individual patent dates for these countries along with the style code stamp.
Authentic Ferguson dials produced in this style typically feature these dates while early variants and later reproduction dials do not.
All the patents were issued within the span of six months:
Canada: Aug. 24, 1908
U.S.A.: Nov. 17, 1908
Switzerland: Nov. 17, 1908
Mexico: Nov. 21, 1908
Australia: Dec. 29, 1908
England: Jany. 14, 1909
France: Jany. 25, 1909