The Standard Ferguson Dial, Patented by Louis Buck Ferguson November 17, 1908.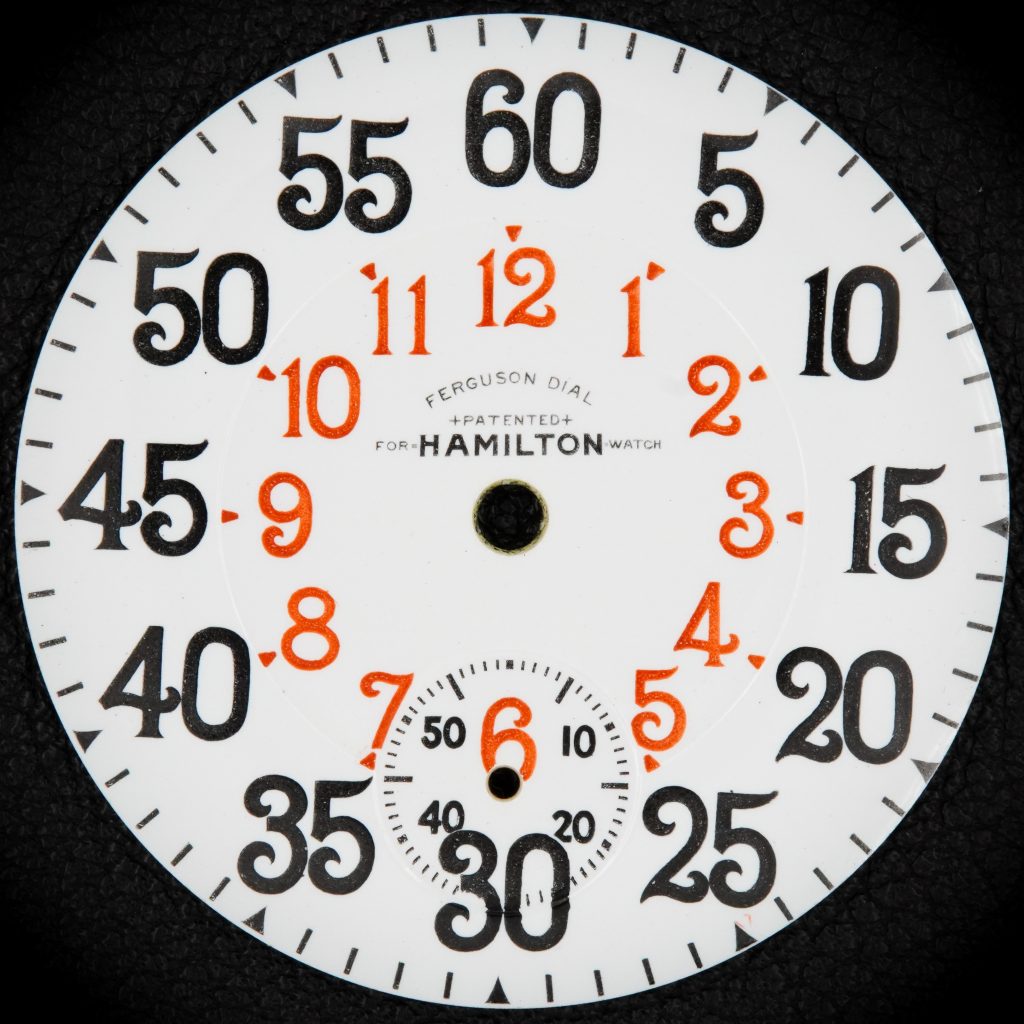 ---
Louis Buck Ferguson iterated through several early variants of his unique railroad dial before settling on the design widely recognized as the standard "Ferguson Dial."
This dial features the essential traits of Ferguson's design – large five-minute indicators and an inner ring with red hour figures. In contrast to earlier variants, this standard design eliminates the confusing marginal track around the perimeter, the hour figures are enlarged, and the patent marking is integrated into the primary dial signing.
Each standard dial is marked "Ferguson Dial – Patented – For [Company] Watch." As a result, compiling a complete set proves to be an ambitious goal for a collector of Ferguson dials.
As odd as it may seem after recognizing Webb C. Ball's adamant rejection of the Ferguson Dial, there are even variants that carry the "Ball" name.