Replica Ferguson Dials: The Blue 45-Minute Marker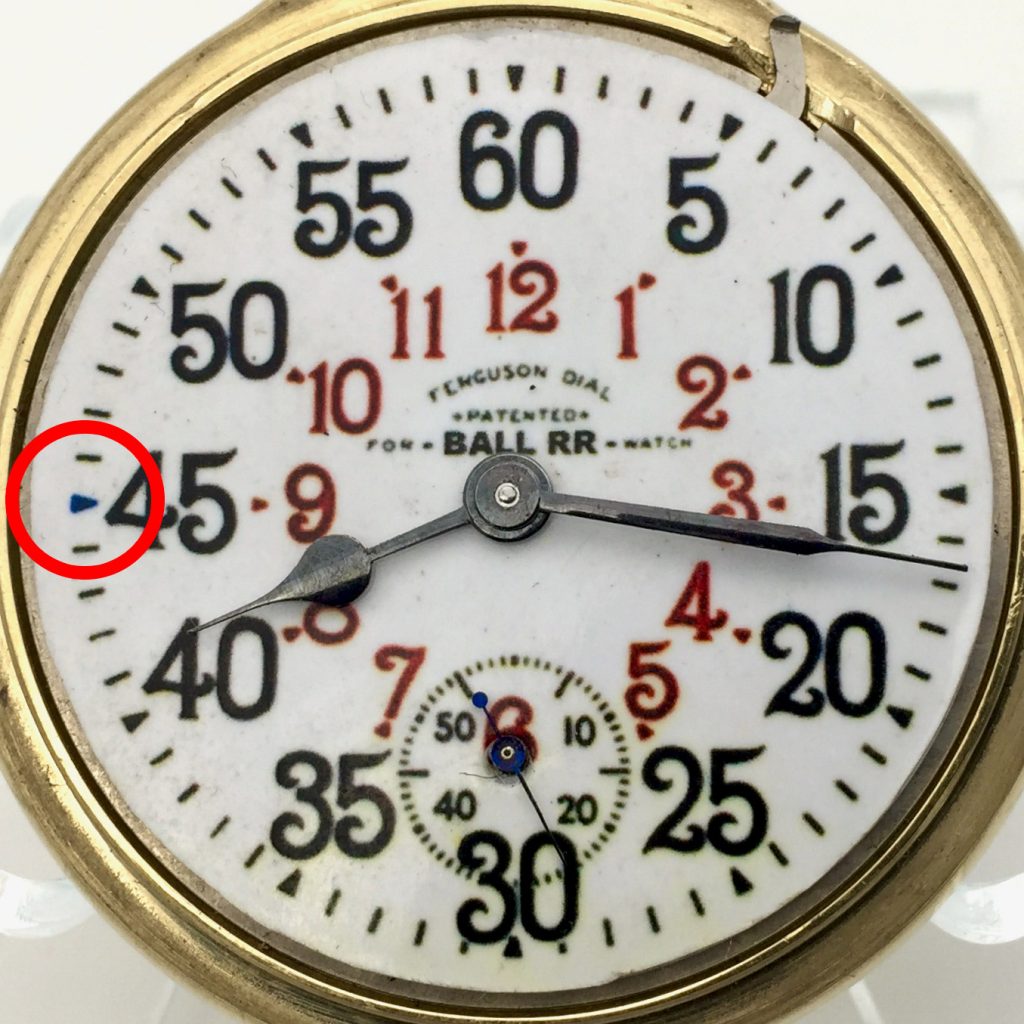 ---
Because the patented Ferguson Dials are a favorite amongst collectors, many reproductions and replicas have been created to offer an expensive replacement option, often adding to the allure of the watch.
Fortunately, the replica dials sold in the 1980s feature a clear indicator that the dial is a reproduction – a blue marker at the 45-minute mark. This "blue flag" indicator was intentionally placed to signal that the dial was not original. A close examination of these replica dials quickly reveals rough printing quality and sometimes, a yellowing of areas surrounding the ink.
Other replica and reproduction dials can usually be identified by the lack of a sunk seconds bit, indicating the dial is likely made from a flat metal disc. The print quality on these dials is sometimes much better, causing them to be more difficult to distinguish from originals.
True Swiss Ferguson Dials will be marked on the back with patent dates and the Swiss style code. Because Ferguson Dials typically demand a premium, it is important to distinguish whether the dial is an original Ferguson Dial or a replica prior to purchase.