The Freak Show: Webb C. Ball's "Freakish" Railroad Dials: The Ferguson Dial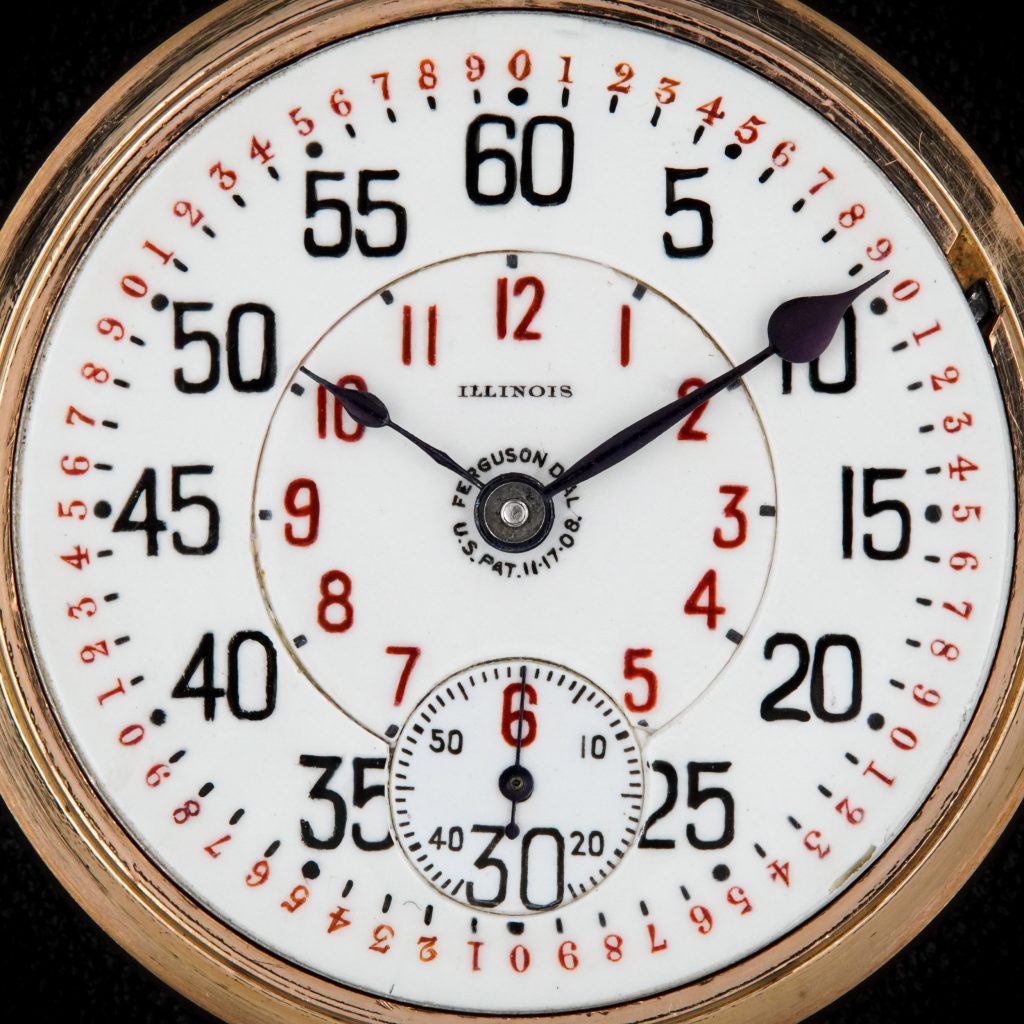 ---
Webb C. Ball was arguably the most prolific figure associated with time inspection on the railroads. As general time inspector for many of the major railroads throughout the country, Ball frequently emphasized the importance of industry standards. At the 1920 National Safety Council meeting, he presented a paper titled, "Safety and Time Service."
On the topic of dials, Ball wrote:
"Another very important factor of safety is the dial, that part of the watch which quickly and surely reveals the correct time to the engineer, the conductor and other trainmen. As this information is often required at night when lights are dim and obscure, it is needless to emphasize the importance of dials that give the hour and minute without any confusion of fantastic figures or freakish designs."Webb C. Ball, Safety and Time Service (1920)
Ball presented an image comparing "safe" dials to the "Freak Dials," including an odd dial designed by Louis Buck Ferguson.
Ferguson's unusual dial design features large five-minute indicator figures, located where the hour figures are found on a standard dial. The hour figures are relocated to an inner circle, significantly smaller than the minute figures. Because the arrangement was so unusual, the Ferguson dial was also sold with a special set of hands designed to be used with the dial.
Ferguson's early designs were characterized by a marginal track around the perimeter of the dial, repeating the digits 0 to 9 for each 10-minute segment.
While the unusual arrangement is initially confusing, customers were able to quickly adapt to the novel dial design. As a result, the Ferguson dial became a popular option amongst railroad men despite being banned on railroads controlled by Webb C. Ball.