Illinois Watch Company Metal Dial No. 51-A Fitted on an Extra-Thin A. Lincoln Grade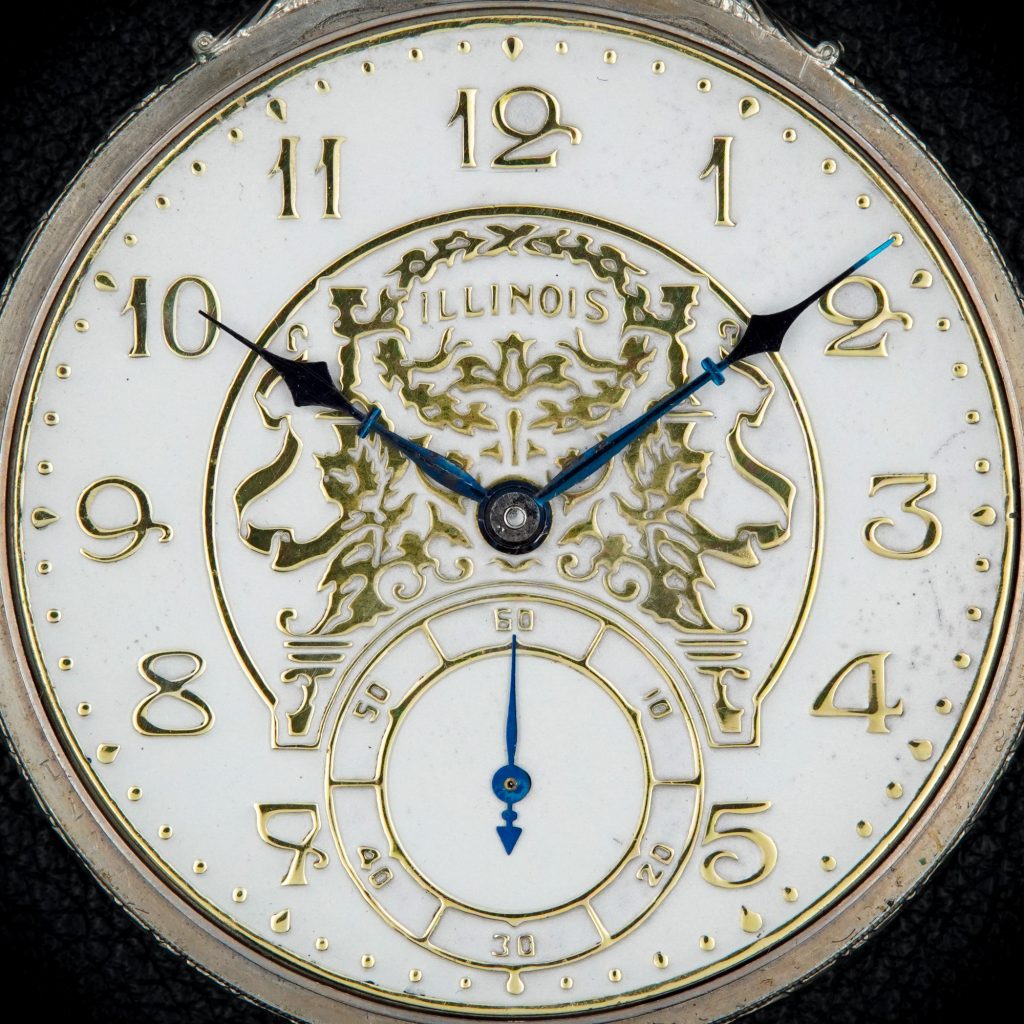 ---
This Illinois A. Lincoln extra thin watch fitted with a No. 51-A metal dial was manufactured by the Illinois Watch Company around 1925.
According to the Illinois Dials Circular Catalog issued in May 1927, this dial is described as featuring a "white silver sparkle finish background" with the center and figures in green gold. This design was also furnished with black or silver details.
This is one of many metal dials offered at the time for the extra thin watches available from the Illinois factory.
The watch featured in today's post holds particularly sentimental value to me, as it was once owned by my great-grandfather and represents the only personal heirloom piece in my collection.