Private Label Trade Names on American Pocket Watches: "Burlington Watch Co." Part 50: How Much Was the Burlington Special?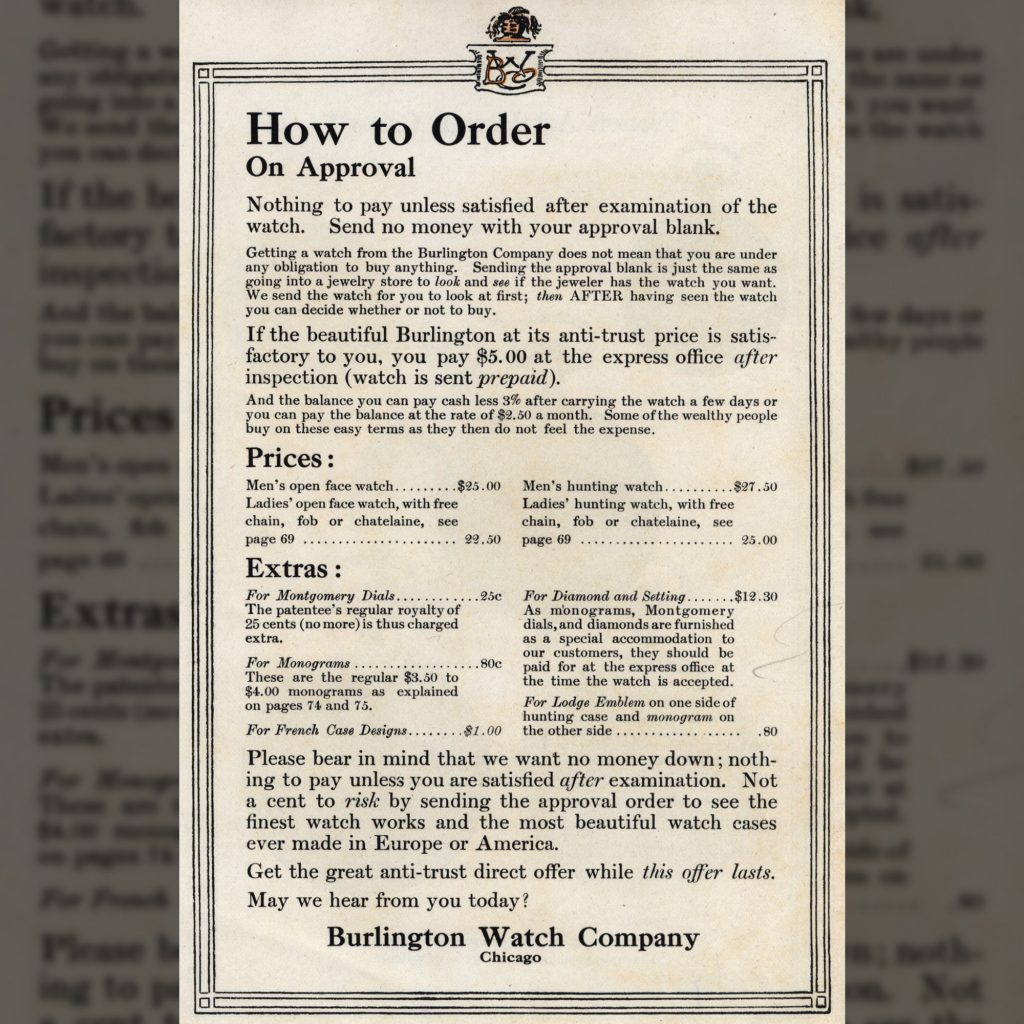 ---
The Burlington Watch Company strategically offered manageable installment plans to make the "Burlington Special" watch more affordable to prospective customers. The company required $5.00 upon delivery and monthly payments of $2.50 until the balance was satisfied. Customers wishing to pay in full were offered a 3% discount.
The price list for the Burlington line was included on the last page in the colorful catalogs sent to prospective customers. The least expensive option was the Ladies' open face watch for $22.50 with a free chain, fob, or chatelaine. The most expensive option was the men's 16-Size watch in a hunting case for $27.50.
Various customizations were offered, including a Montgomery dial for $0.25 or an elaborate diamond set in the case for an additional $12.30. Based on surviving invoices, the customization fees were added to the amount due upon delivery.
The company also included a risk-reversal guarantee, not requiring any money when ordering and allowing the customer the option to pay only after inspecting the watch.