Introduction of Marginal Five-Minute Figures on American Watch Dials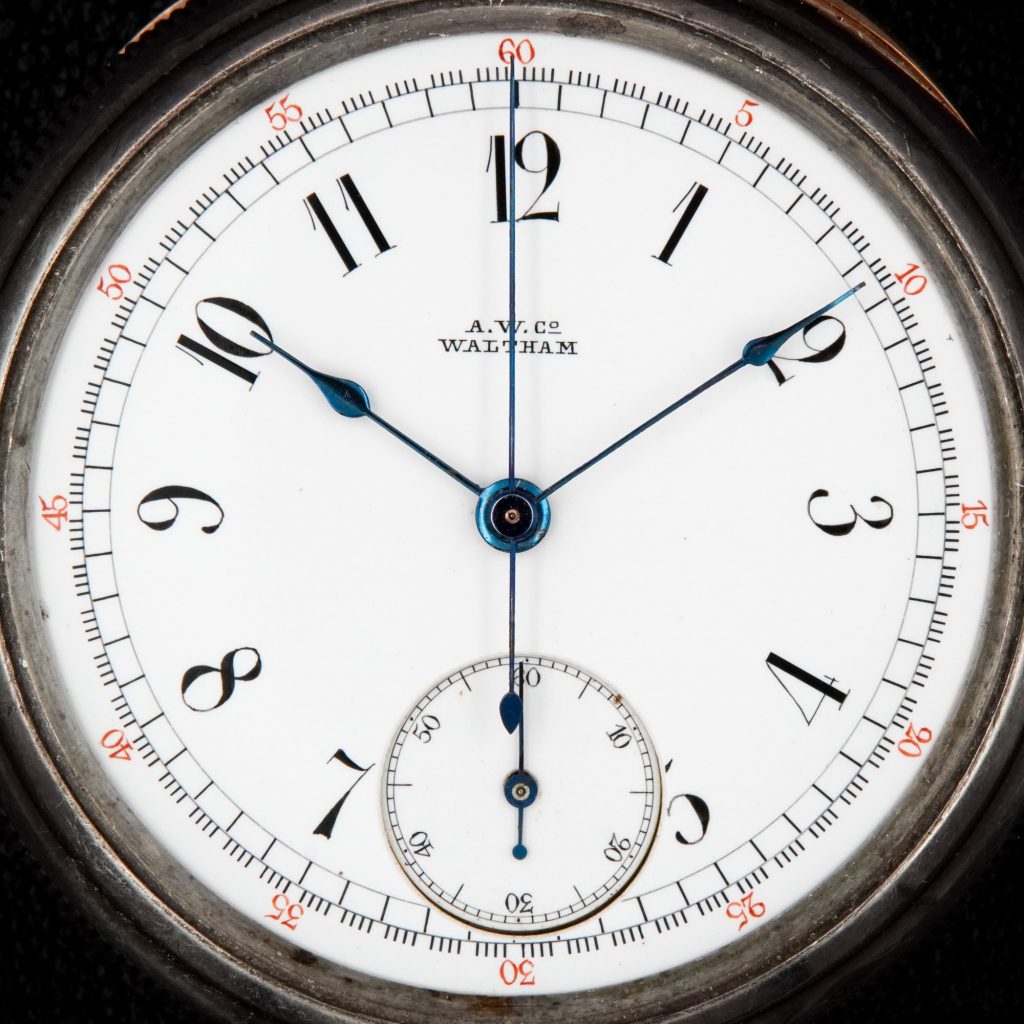 ---
The familiar five-minute marginal track featured on a variety of American watch dials was originally designed to facilitate the interpretation of fine delimitation on chronograph dials. Similar figures were also applied to other watches that featured a sweep second hand.
These marginal figures were initially painted by hand around the perimeter of the dial – a very tedious and time-consuming process at the time. As a result, this practice was only reserved for special production.
In the mid-1880s, newly-developed image transfer techniques allowed for greater efficiency and flexibility for dial designs, and many factories began applying the marginal five-minute figures to standard dials. This feature was first implemented on finer grades as a premium attribute.
To contrast other markings on the dial, the marginal five-minute track is typically applied in red. However, black was often utilized on lower grades once the feature was propagated down the product line hierarchy. While uncommon, other colors were used on occasion, including a very striking blue sometimes found on Keystone-Howard dials, amongst others.
The marginal five-minute track dominated dial trends in the 1890s and 1900s before losing favor to more simplistic designs in the 1910s.