Private Label Trade Names on American Pocket Watches: "Burlington Watch Co." Part 23: The Montgomery "Burlington Special" Dial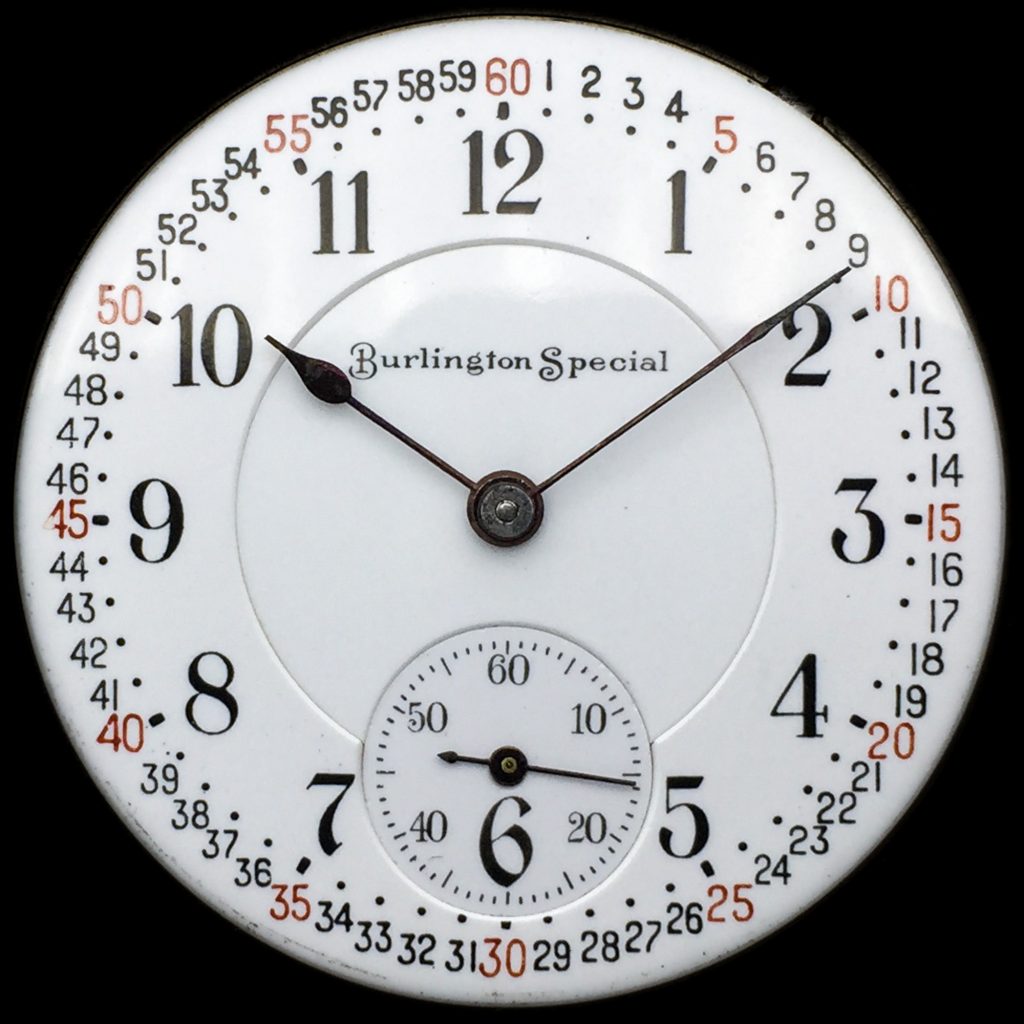 ---
During the early evolution of the "Burlington Special" watch, the Burlington Watch Company offered customers a small selection of dial options.
Around 1910, the company introduced the Montgomery "Burlington Special" dial, produced as a double-sunk enamel dial featuring marginal minute figures around the perimeter. This style was initially designed by the General Time Inspector for the Santa Fe Railroad, Henry S. Montgomery, and had just been introduced to the broader watch market.
Customers were required to pay a premium of $0.25 for this dial, a fee that went to pay the royalty fee to Mr. Montgomery.
In the c.1911 Burlington Special catalog, the company described this royalty fee and contrasted the fee charged by other retailers:
"As there is a royalty on this dial, it is customary among jewelers to charge 50 cents and sometimes $1.00 extra, but following our policy we will charge extra only the regular cost of the royalty – 25 cents extra per dial."c.1911 Burlington Special Catalog
This $0.25 premium was matched by the Santa Fe Watch Company for the "Santa Fe Special" watches a few years later.