Private Label Trade Names on American Pocket Watches: "Burlington Watch Co." Part 51: San Francisco Sales Office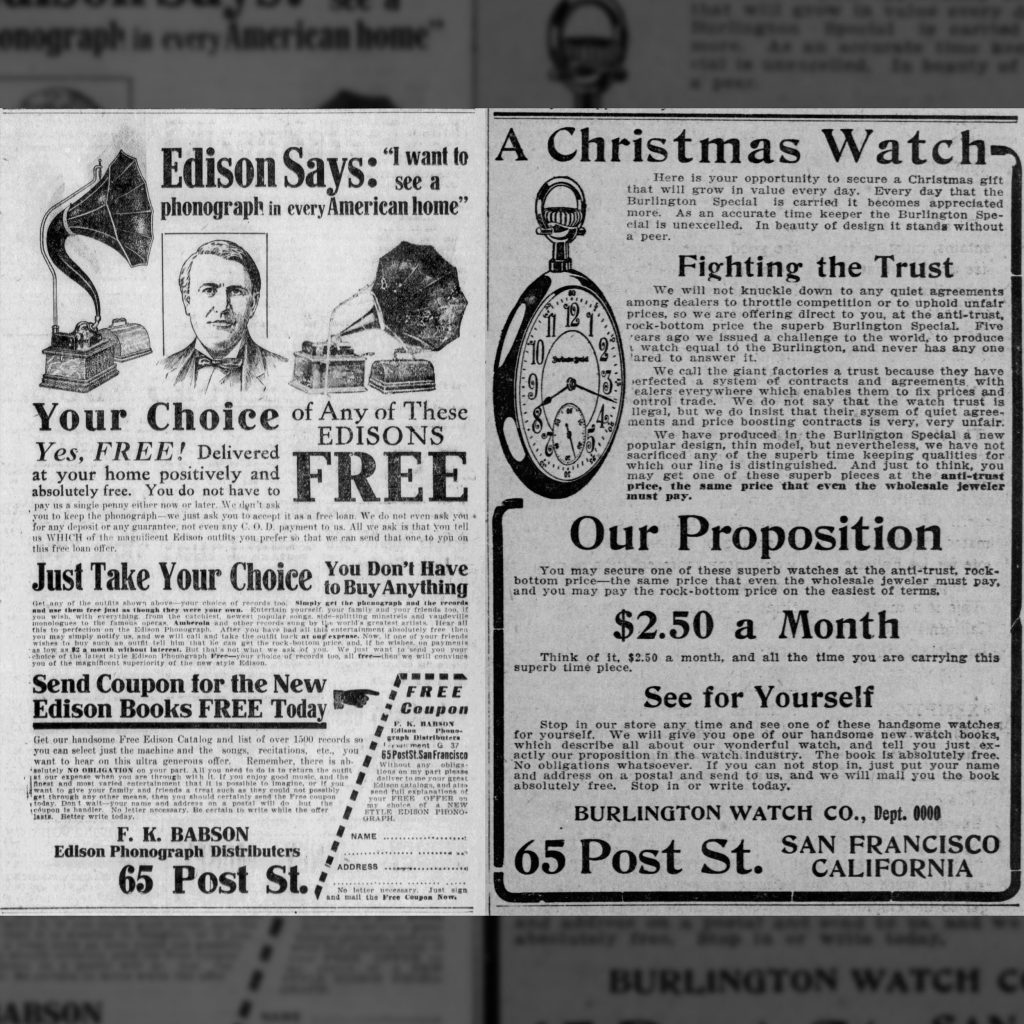 ---
Starting October 1911, the Burlington Watch Company began publishing advertisements in California newspapers with references to a sales office in San Francisco instead of Chicago.
As early as 1910, Fredrick K. Babson was operating at 65 Post Street, distributing Edison Phonograph machines via mail-order under the Babson Bros. name. Babson Bros. recognized an opportunity to leverage this location to expand sales of the Burlington Watch to the west coast.
Advertisements featuring the "Burlington Special" were published during the holiday season in 1911 before being discontinued. It is unclear whether this was the original plan or if the sales had not met expectations.
Regardless of the success of the Burlington Watch in California, Babson Bros. continued to sell phonographs at the San Francisco location until around 1915.