Private Label Trade Names on American Pocket Watches: "Burlington Watch Co." Part 67: c.1923 Burlington Watch Company Catalog Price List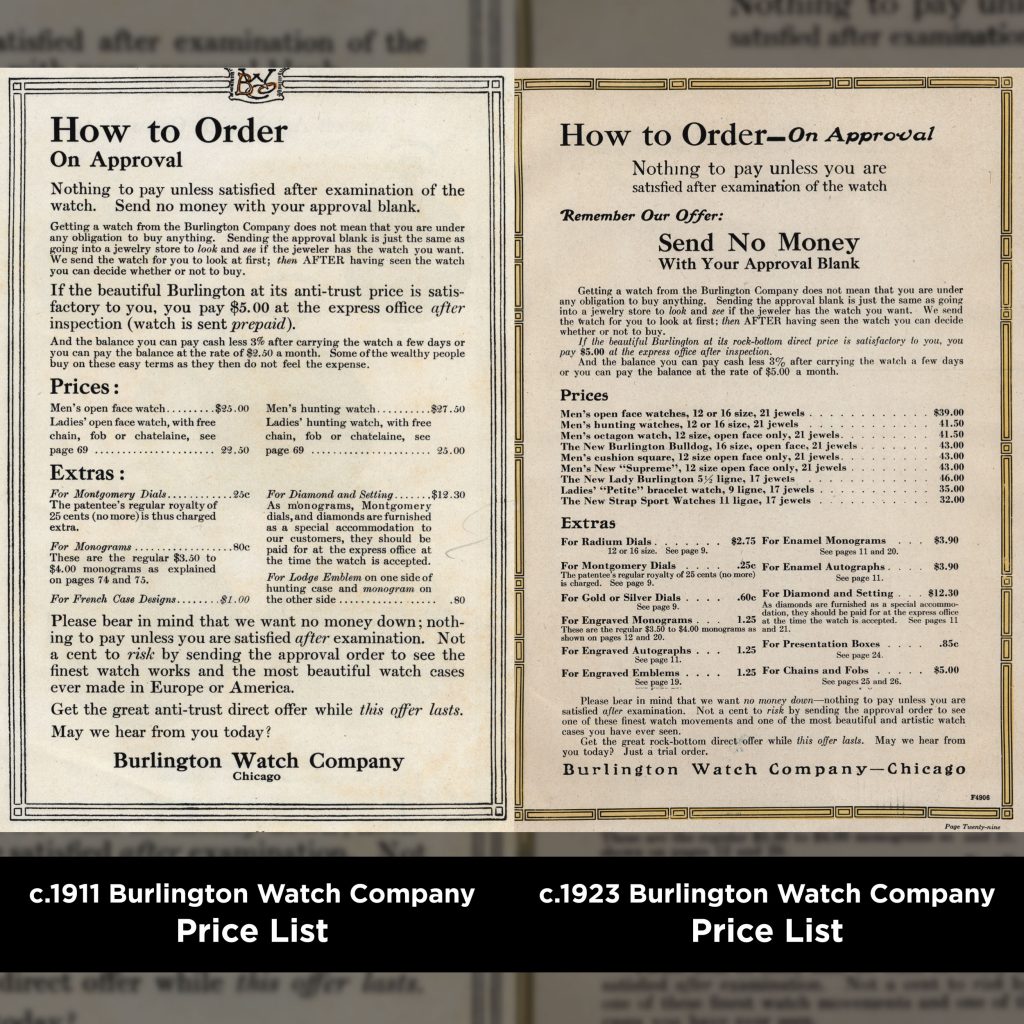 ---
By the time the c.1923 Burlington Watch Catalog was distributed, the company had raised prices dramatically compared to the c.1911 catalog.
The standard 16-Size Burlington watch in a hunting case was priced at $41.50, compared to $27.50 in c.1911, representing an increase of 50%. The watch had been upgraded during this time from a 19-Jewel to a 21-Jewel movement. However, the price increase was not entirely justifiable based on these improvements and likely contributed to slowing sales.
The least expensive pocket watch option in the c.1923 catalog was the 16-Size open face watch at $39.00, while the newly-introduced Burlington "Supreme" and Burlington "Bull Dog" watches were positioned as premium options at $43.00.
Various customization and add-on options were available, including radium dials, enameled cases, presentation boxes, and watch chains.
Despite the expanding product line and strategic marketing efforts, the Burlington Watch Company was in decline. The market trend was shifting toward inexpensive wristwatches, and cheap imports from Switzerland left almost no profit margin.