Private Label Trade Names on American Pocket Watches: "Burlington Watch Co." Part 49: The Grade 274 Burlington Special Movement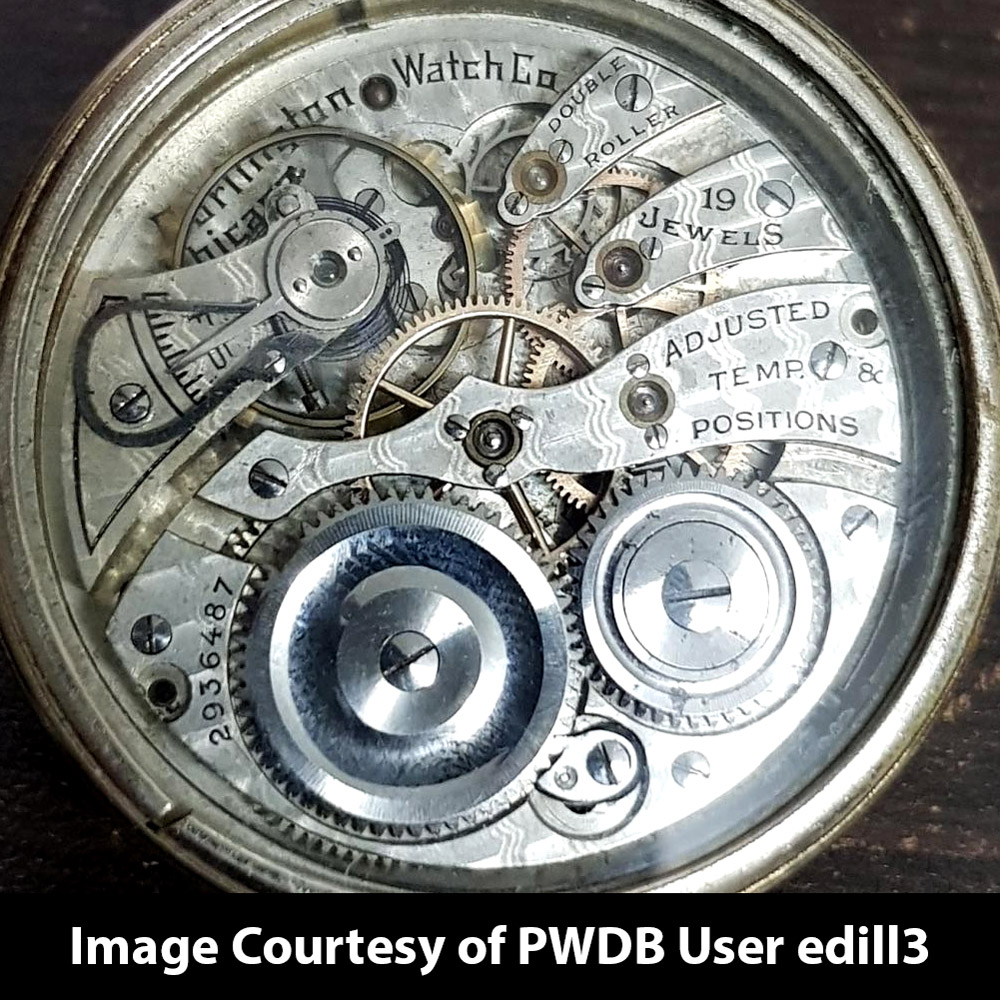 ---
The 12-Size Grade 274 Burlington Special represents the first movement in the Burlington line to feature custom plates exclusively manufactured for the Burlington Watch Company by the Illinois factory. 
While the standard Grade 274 movement was constructed with a conventional 3/4 plate or two-finger train bridge, the movements supplied to the Burlington Watch Company were characterized by a false center bridge spanning the center wheel and a two-finger bridge securing the 4th and escape wheels. 
The movements were marked "Burlington Watch Co." on the pillar plate underneath the balance wheel. Additional markings included "19 Jewels" and "Adjusted to Temp & Positions." Some movements also featured the "Double Roller" marking above the escape wheel.
The Illinois Watch Company applied various private labels to the Grade 274 movements, including the "Santa Fe Special," but the "Burlington Special" was the only variation to be fitted with the center bridge plate design.