The Manistee Watch Company Factory in Manistee, Michigan, c.1910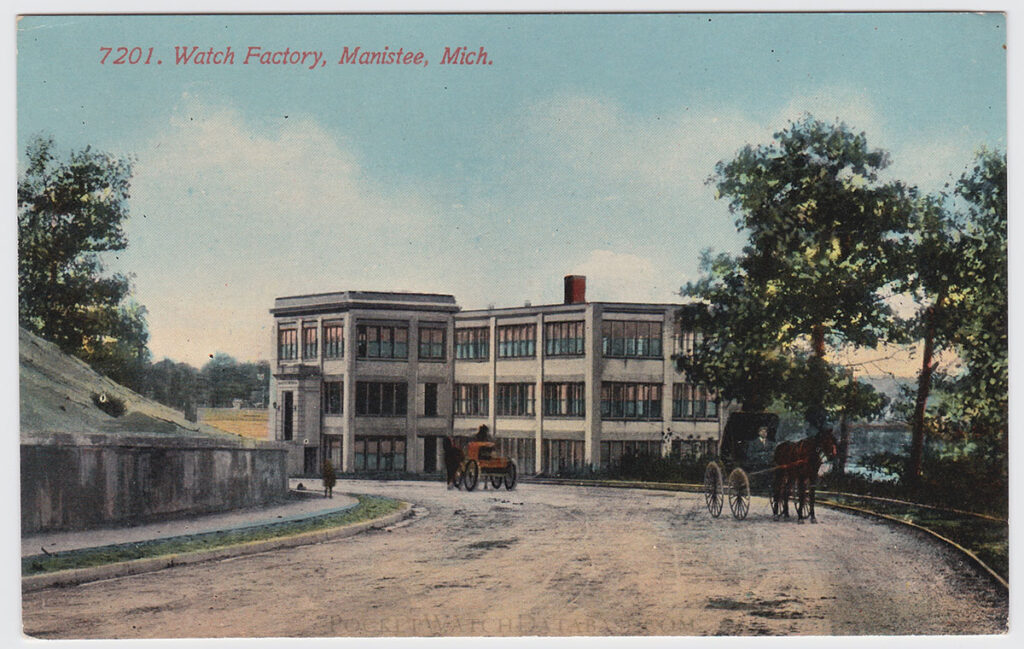 ---
This original postcard depicts the Manistee Watch Company factory in 1910, with a glimpse of the lake in the background. Curiously, the title of the postcard is simply "Watch Factory," a simple reference that might provide a clue as to why many of the 18-Size Manistee watch movements have been mutilated to obscure the company name and location.
Completed in 1908, the factory of the Manistee Watch Company overlooked the Manistee Lake in Manistee, Michigan. The factory produced watch movements from 1908 until the company ultimately failed in 1912.
Unfortunately, the factory was demolished, and the property has been developed into residential units overlooking the same lake that provided the scenic backdrop for the Manistee factory over a century ago.
---