c.1874 Cornell Watch Company Private Label for M.S. Elmore & Co. of Flint, Michigan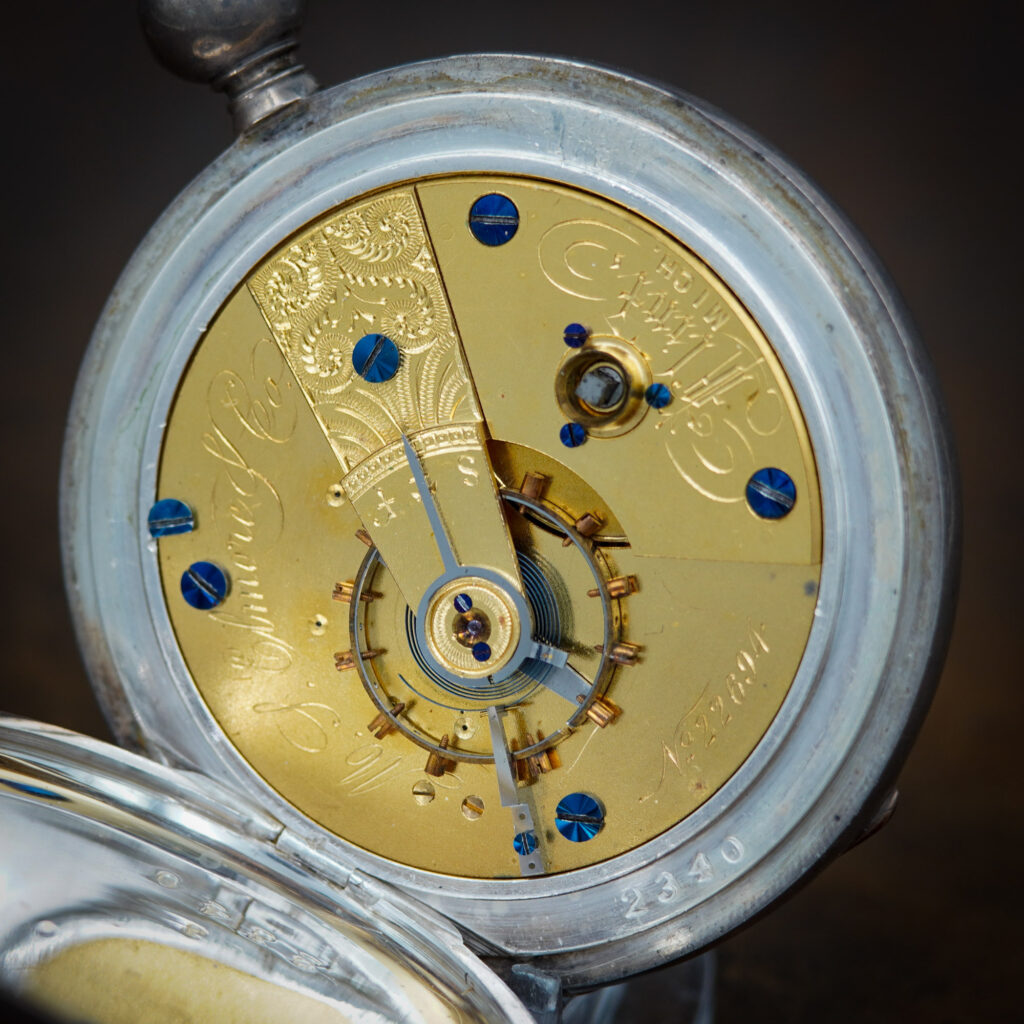 ---
Sunday Share: c.1874 Cornell Watch Company private label sold to M.S. Elmore & Co. of Flint, Michigan. Recently, I have been working to reconstruct the production serial numbers to create a lookup engine for the Cornell Watch Company (and subsequent California/Western production). In studying surviving examples from the Cornell company, I have learned a lot about the history of this overly-ambitious company – from the eager real estate scheme by Paul Cornell to the eventual downfall of the company by chasing better margins and exploiting cheap Chinese labor in California.
Today's watch represents a private label manufactured by the company when they were contemplating moving from Chicago to California in 1874. It is an 18-Size Keywind/Keyset movement from a run of "E.S. Williams" grade movements with seven jewels (total estimated production: ~1,710). It is cased in a 3oz. coin silver case manufactured by the Fortenbach Bros.
After the Cornell Watch Company was reorganized as the California Watch Company and subsequently failed, Albert Troller (from the Rockford Watch Company) purchased the existing inventory and finished the movements under the "Western Watch Company" name. The machinery was eventually sold to the Howard Brothers in Fredonia, New York.
---