18-Size "Cutout" Movement by the Manistee Watch Company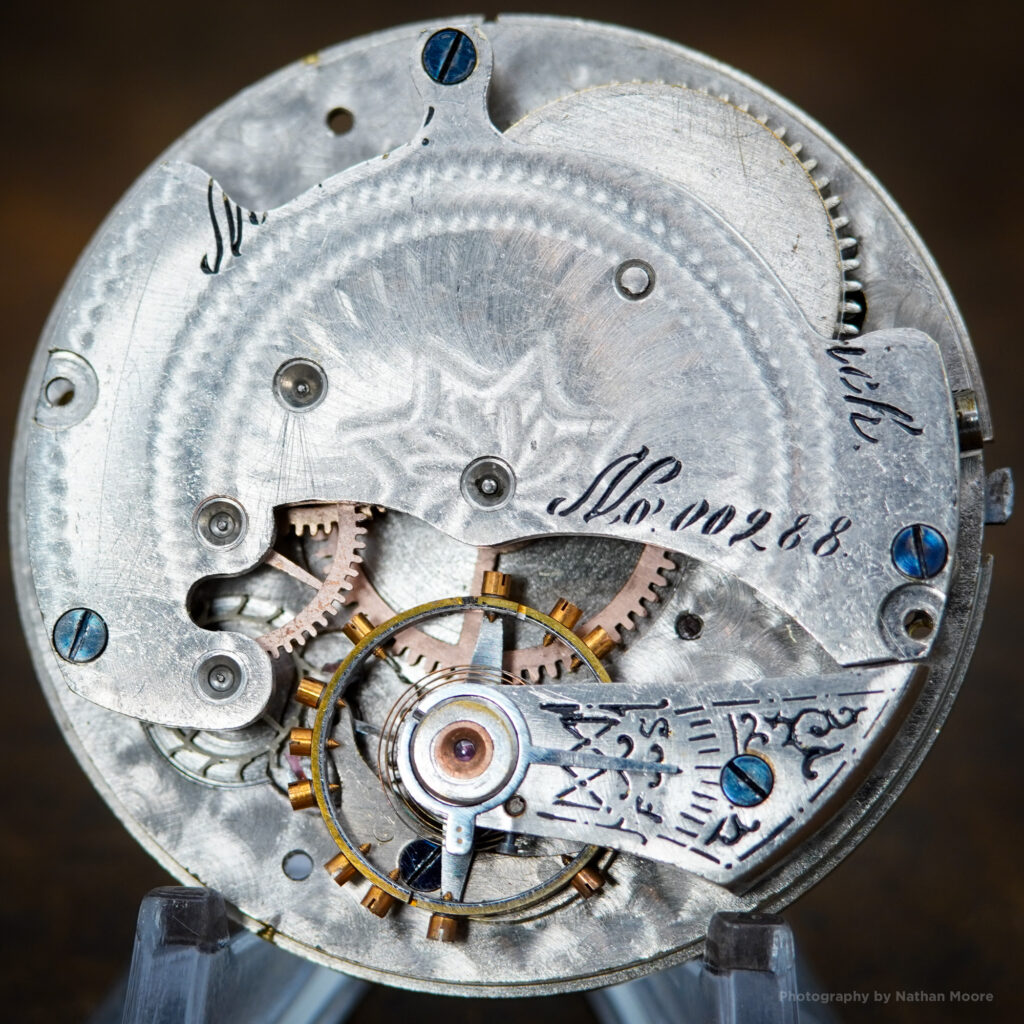 ---
The Manistee Watch Company manufactured this 18-Size movement around the year 1909. Interestingly, the top plates of most 18-Size movements produced at the factory were mutilated to obscure the company's name and location, resulting in the "cutout" design.
The Manistee Watch Company utilized a copper alloy hairspring, easily recognized by the vibrant gold-orange color. Regrettably, many of these hairsprings have succumbed to verdigris, a common occurrence with oxidized copper.
---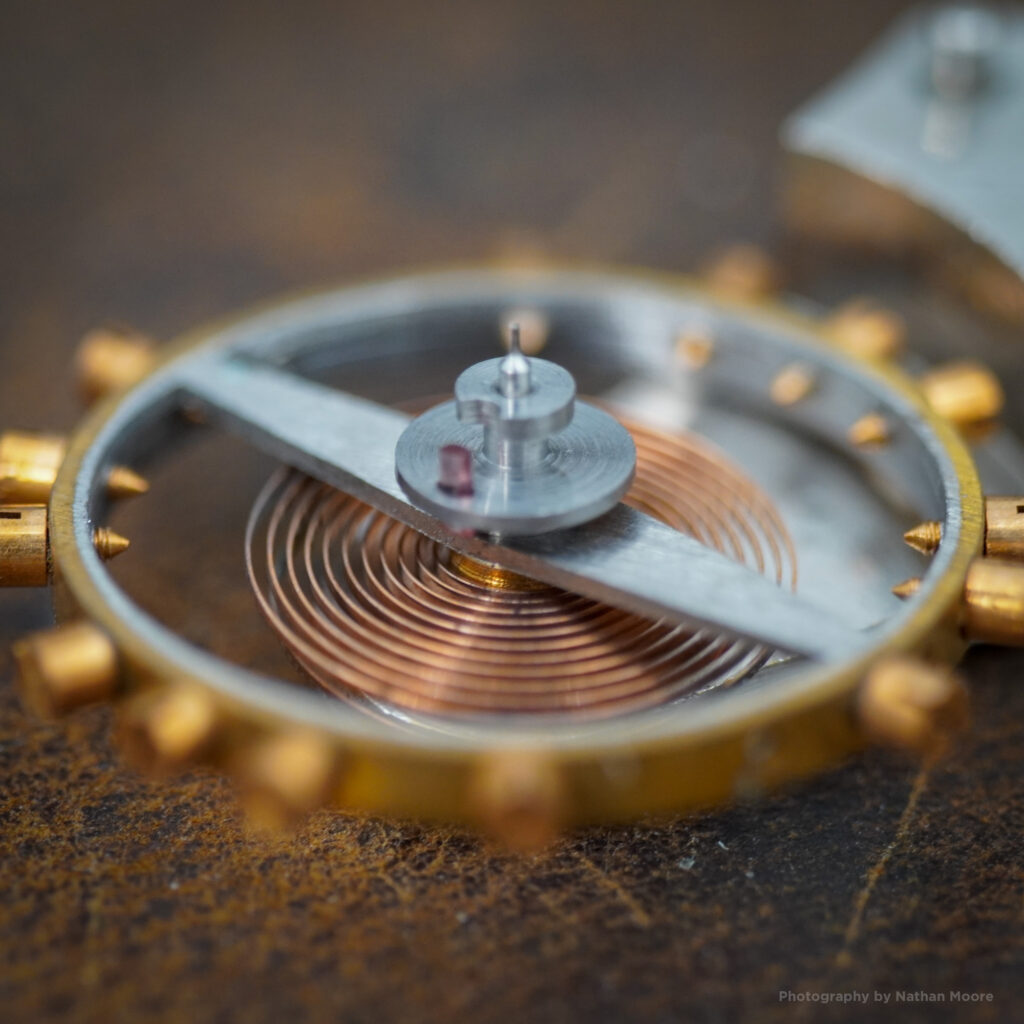 ---
Despite some innovative elements, the movements were low-quality, characterized by coarse finishing and inexpensive materials.
---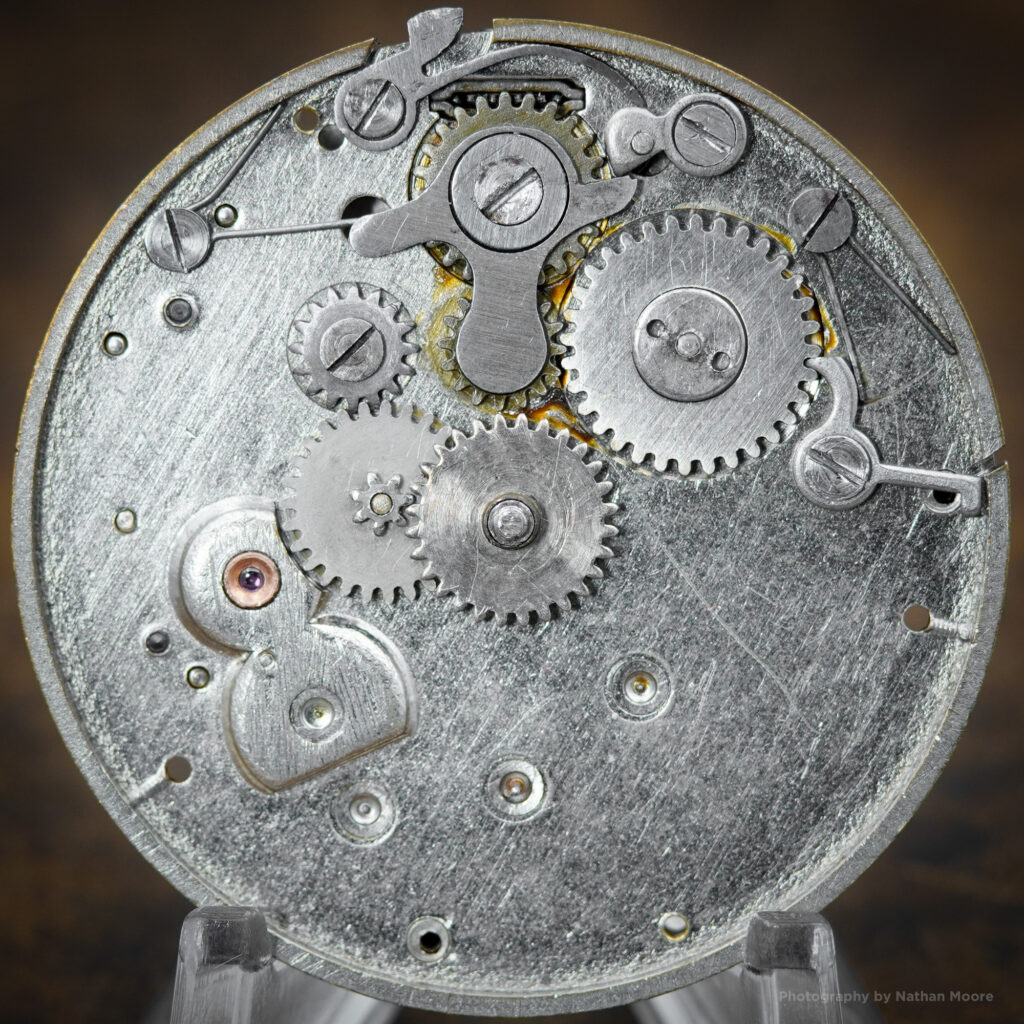 ---
The bi-metallic balance was only half-cut, suggesting a temperature compensation balance but falling short in practical implementation.
---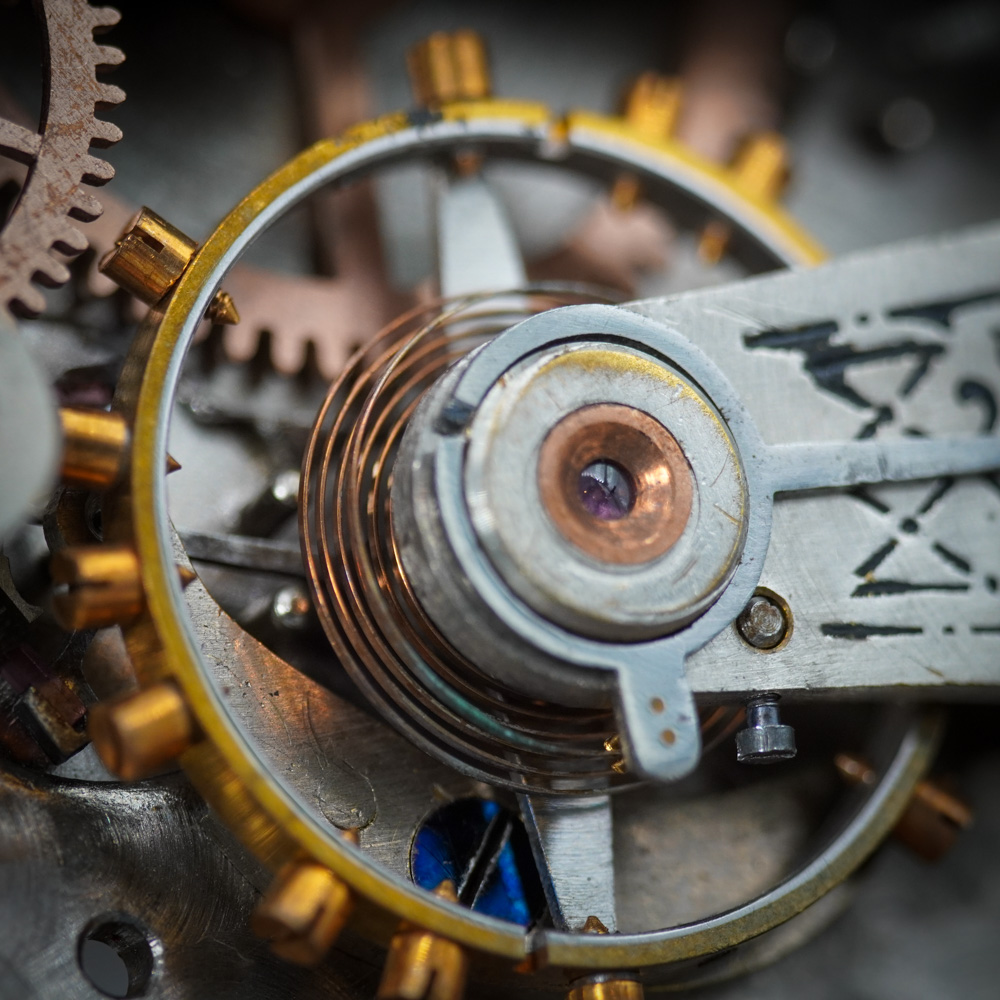 ---
This particular movement also features the early hand-engraved script marking style, contrasting the more commonly seen stamped variations. Like the early products from the Manistee factory, the serial number is padded with a zero prefix, resulting in the unusual "00288" serial number.