The Manistee Watch Company 16-Size Movement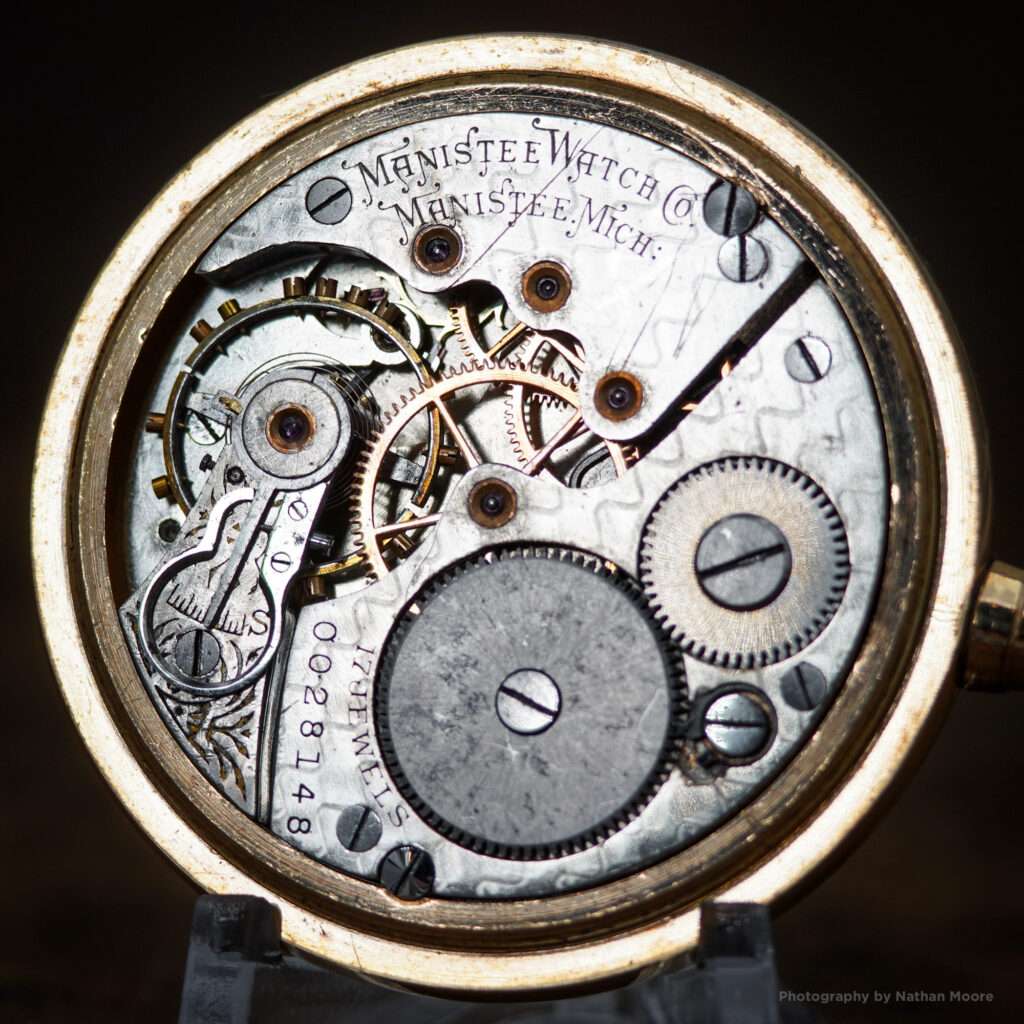 ---
Following the rough start with inexpensive 18-Size movements, the Manistee Watch Company developed a 16-Size movement to introduce a higher quality movement to the market.
---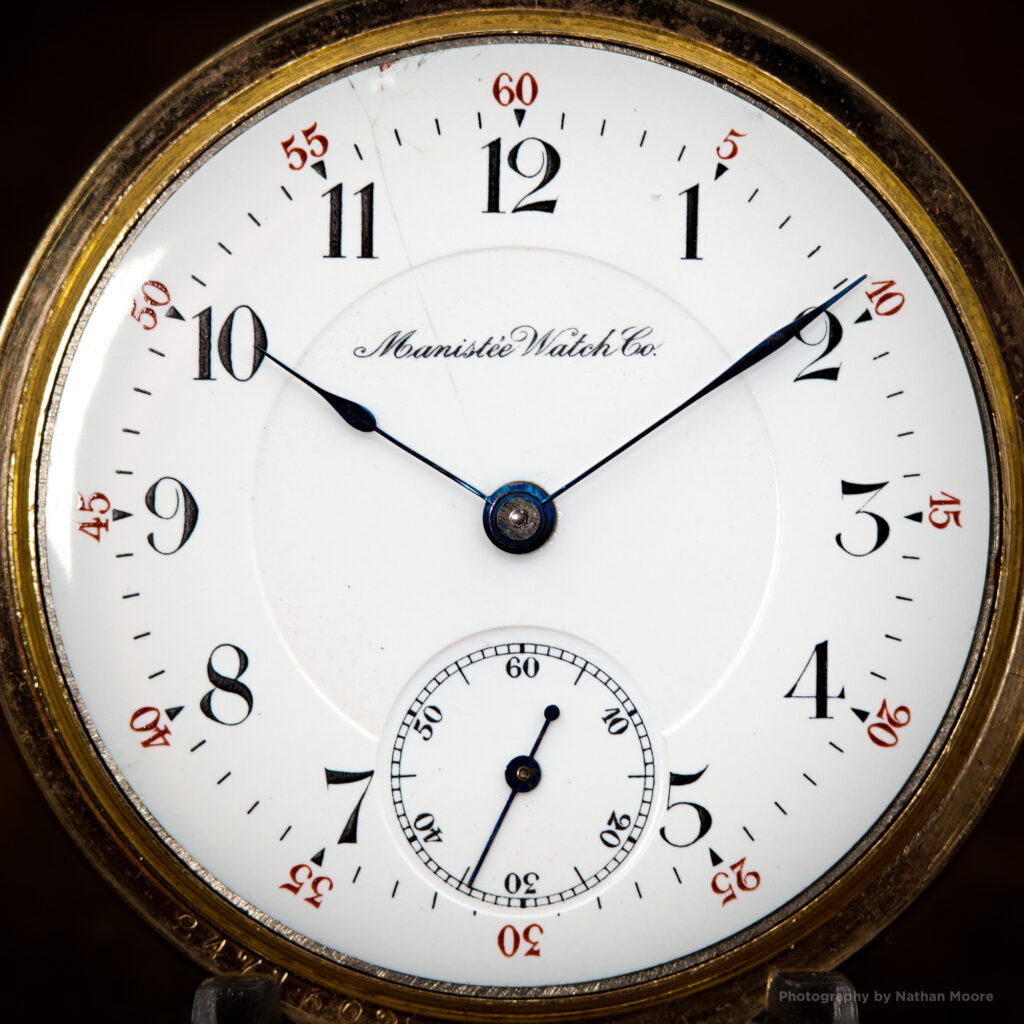 ---
This movement was offered in both hunting and open-face configurations and featured 17 jewels, contrasting the seven jewels in the 18-Size model. The overall finishing of the 16-Size movement was also much finer than the company's original movements.
---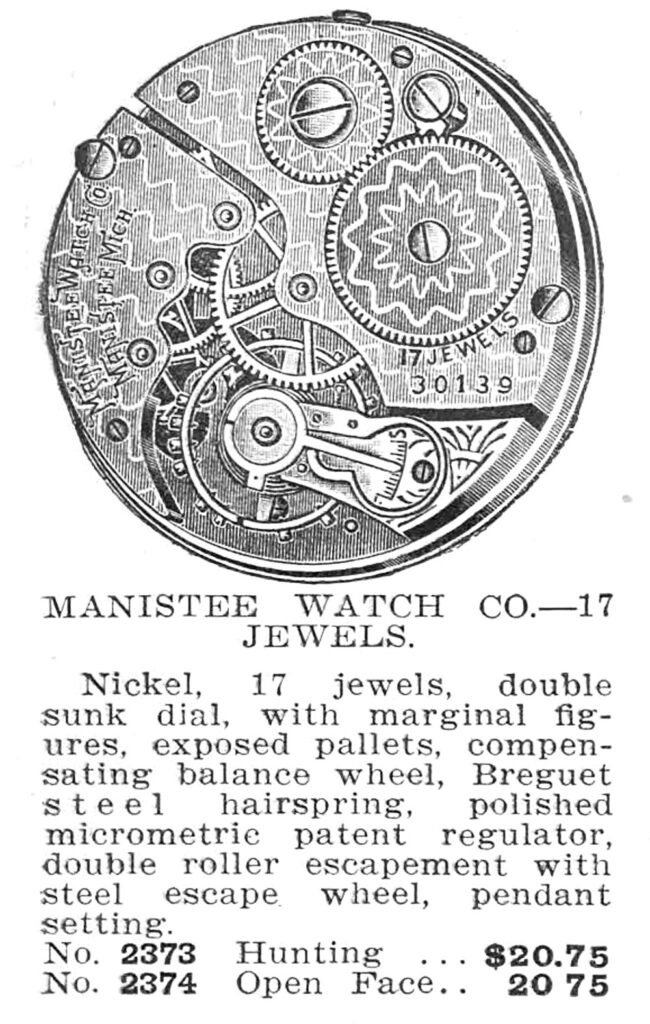 ---
The 16-Size Manistee movement was described in the 1912 S.F. Myers & Company catalog:
"Nickel, 17 jewels, double sunk dial, with marginal figures, exposed pallets, compensating balance wheel, Breguet steel hairspring, polished micrometric patent regulator, double roller escapement with steel escape wheel, pendant setting." 1912 S.F. Myers & Company Catalog
---
The inclusion of a double roller, steel escapement, and micrometric regulator suggests the company was attempting to restore its reputation, positioning the new movement against established companies like Elgin, Waltham, Illinois, Hampden, and Rockford. In fact, the cut of the plates is strikingly similar to the 16-Size Elgin Model 6 on the market at that time.
---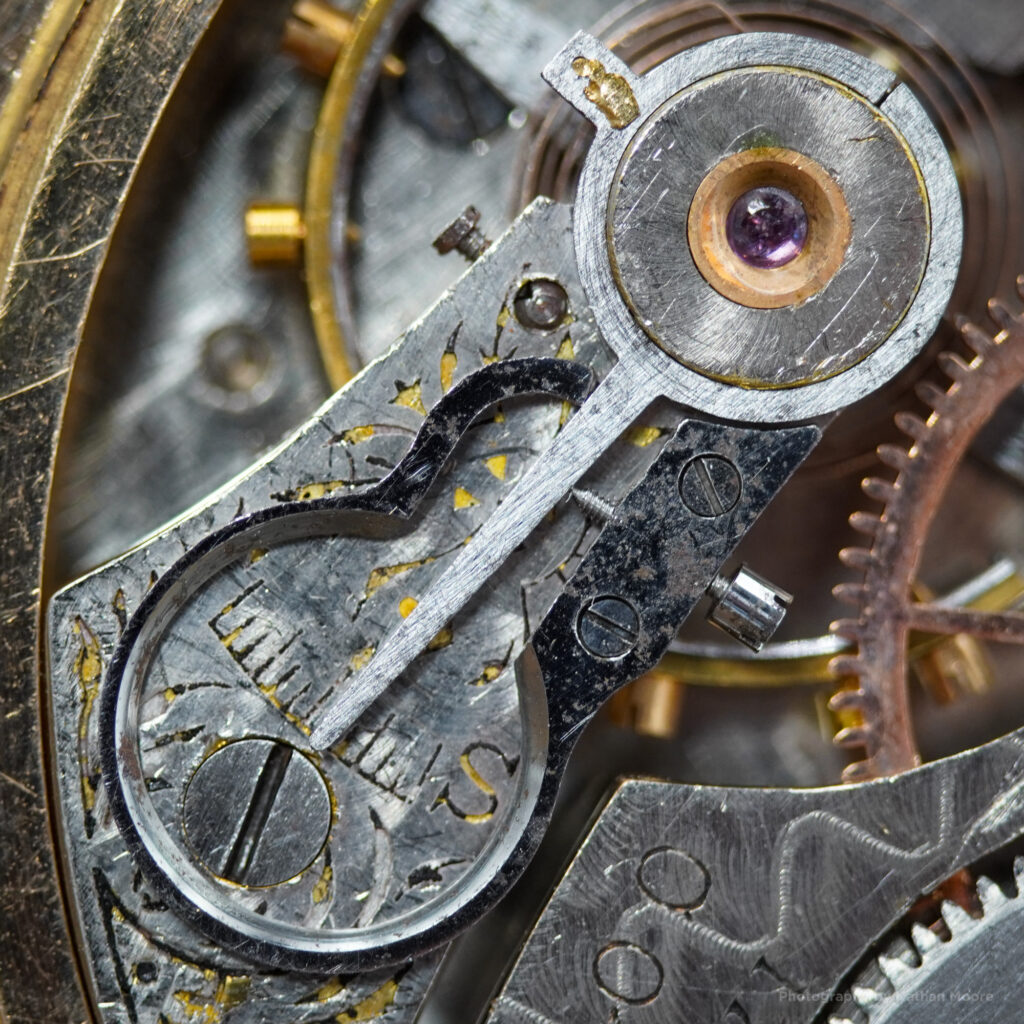 ---
Interestingly, the 17 jewels were not implemented in the way most American movements were jeweled – with the center wheel receiving hole jewels on the upper and lower pivots. Instead, Manistee opted to leave the center wheel unjeweled on the pillar plate and achieved the 17-Jewel count by fitting a cap jewel on the upper escape wheel.
---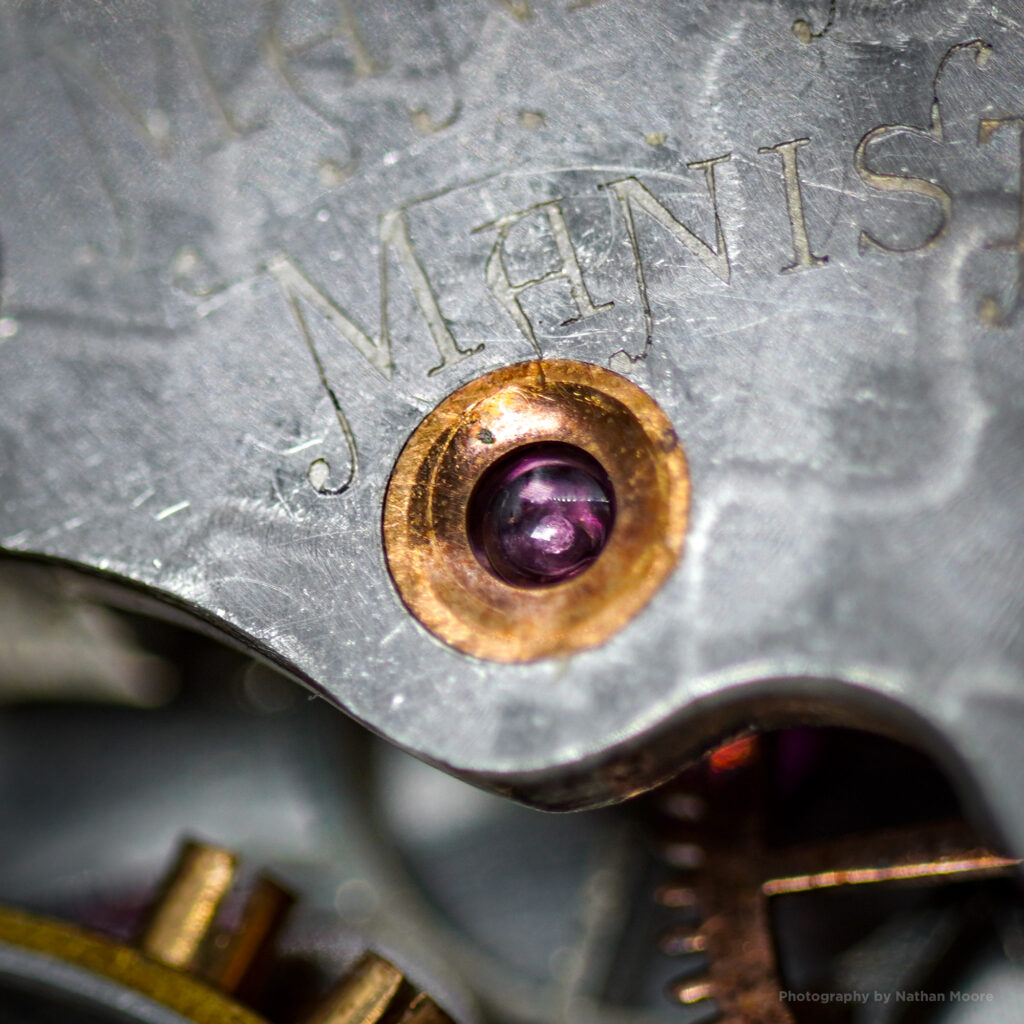 ---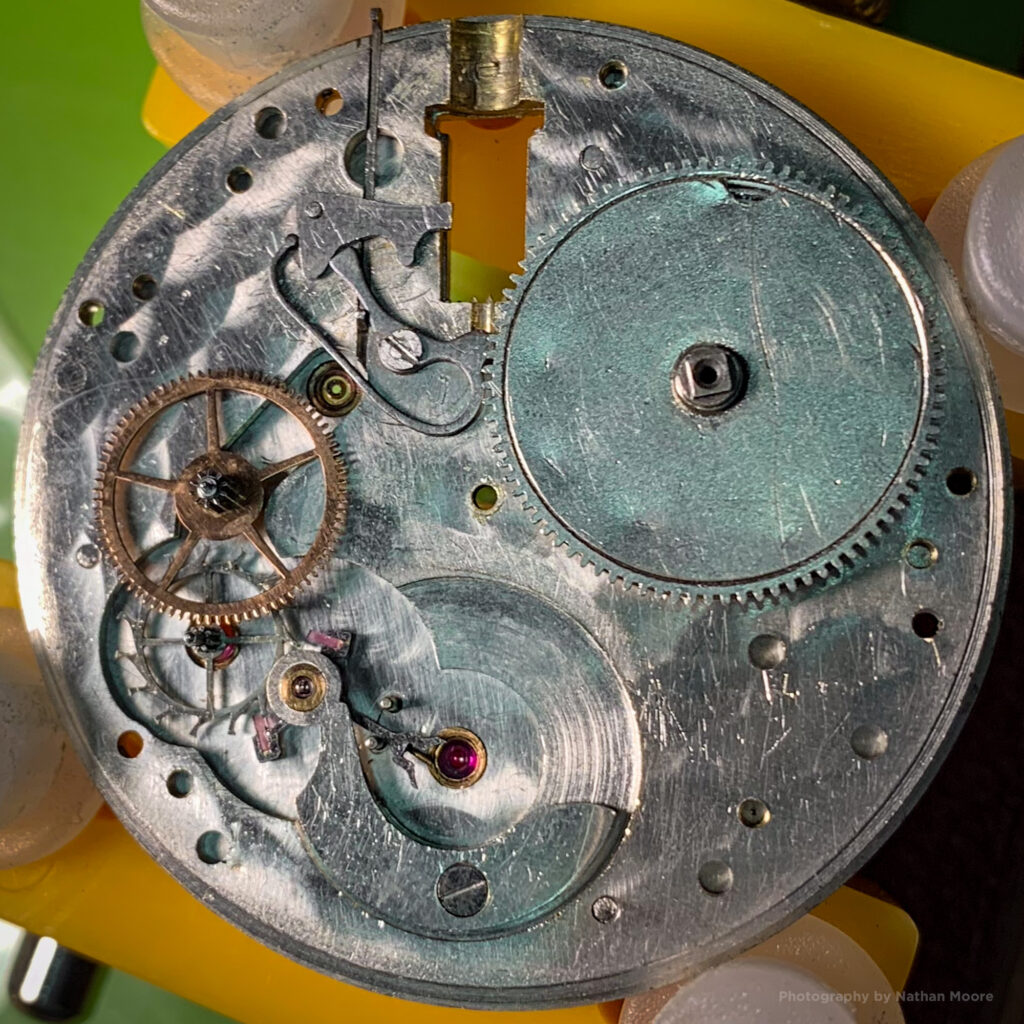 ---
Initially, the 16-Size movements maintained the curious zero-padded serial numbers similar to those found on most 18-Size movements. However, this practice was phased out shortly after serial number 30,001.
---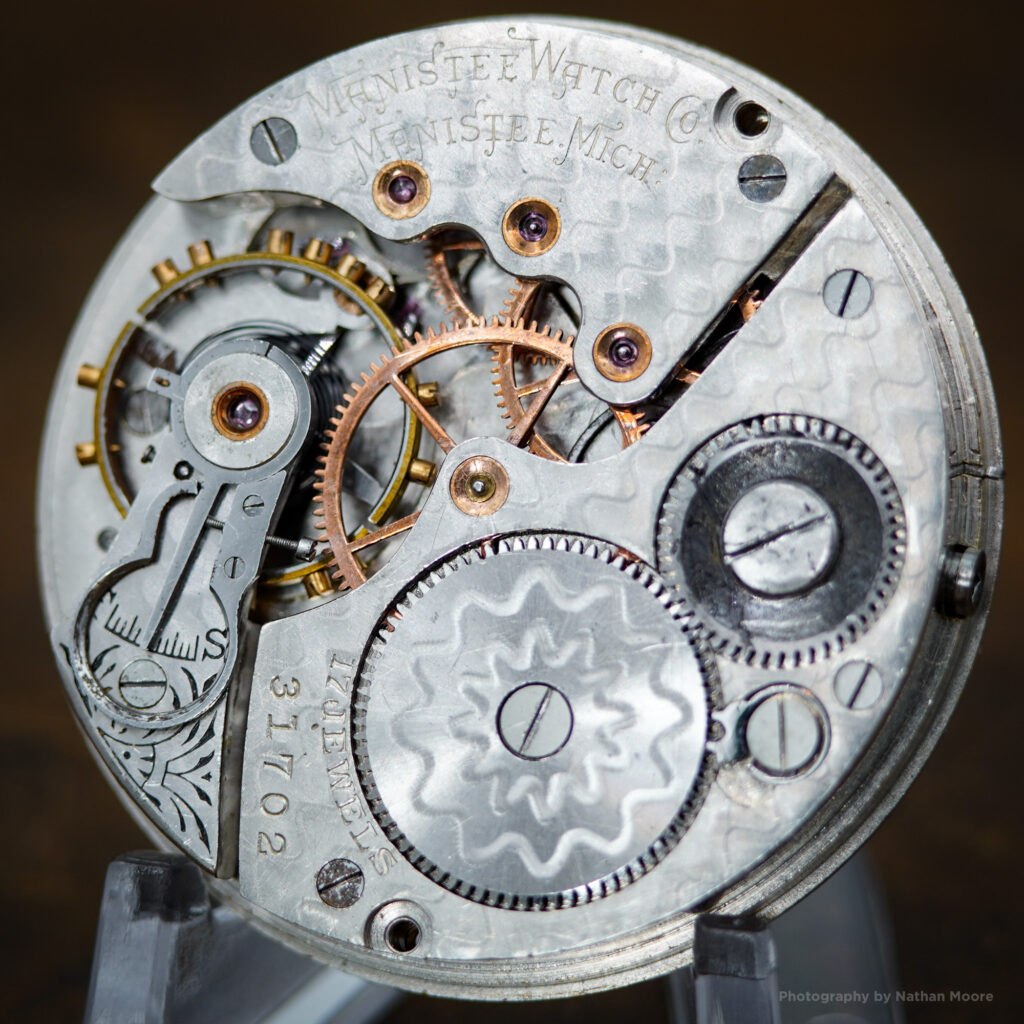 ---
The company also attempted to entice new customers with competitive pricing. The 1912 S.F. Myers & Company catalog listed the 16-Size Manistee movements at $20.75, while the comparable Elgin Grade 386 was priced at $31.66.
Unfortunately for the Manistee Watch Company, the efforts to seize market share ultimately failed, and the company finally collapsed in 1912.