New Resource Digitized: c.1868 American Watch Company (Waltham) Illustrated Catalog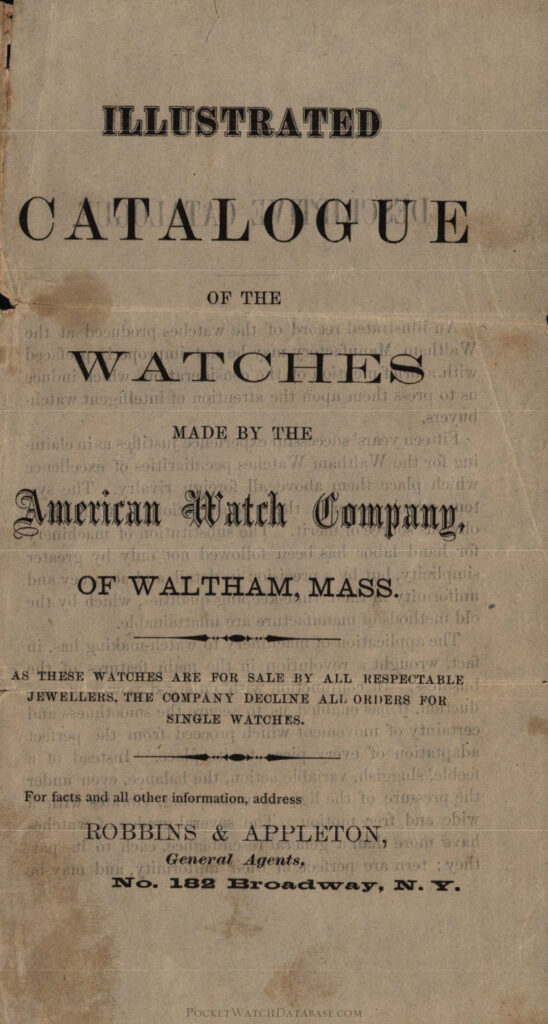 ---
This c.1868 illustrated catalog is the newest addition to the digital archive available on the Pocket Watch Database. The catalog features several impressive testimonials submitted by influential people in the railroad industry – such as the General Superintendent of the Pennsylvania Railroad Company and the General Chief Engineer of the New York Central Railroad – suggesting Waltham watches were utilized heavily on these railways.
A review submitted by the New York Tribune also mentions Waltham watches had "been adopted as the standard on the Pennsylvania Central, New York Central, and other leading railways," with approximately 80,000 watches manufactured annually.
This catalog also provides various cuts of the movements offered by the factory at the time. Five grades of the 18-Size Model 1857 are shown: Appleton, Tracy, & Co., Waltham Watch Co., P.S. Bartlett, Wm. Ellery, and Home Watch Co.
---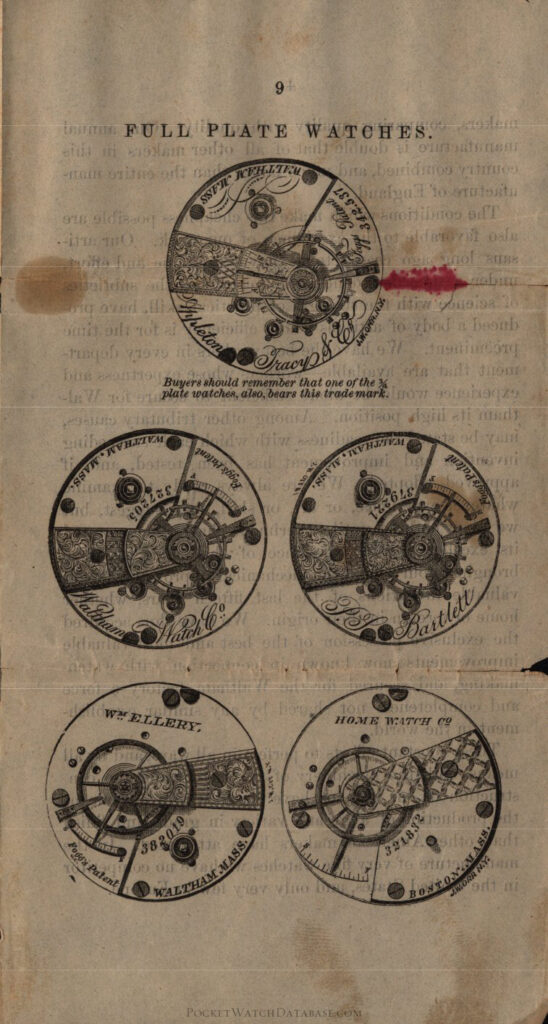 ---
In addition, three grades of the 16-Size Model 1868 are promoted: American Watch Co., Amn' Watch Co., and Appleton, Tracy & Co. These movements include a note that they "are now made to wind at the stem."
Lastly, two 10-Size Model 1865 "Ladies' Watches" grades are shown: Appleton, Tracy & Co. and P.S. Bartlett.
---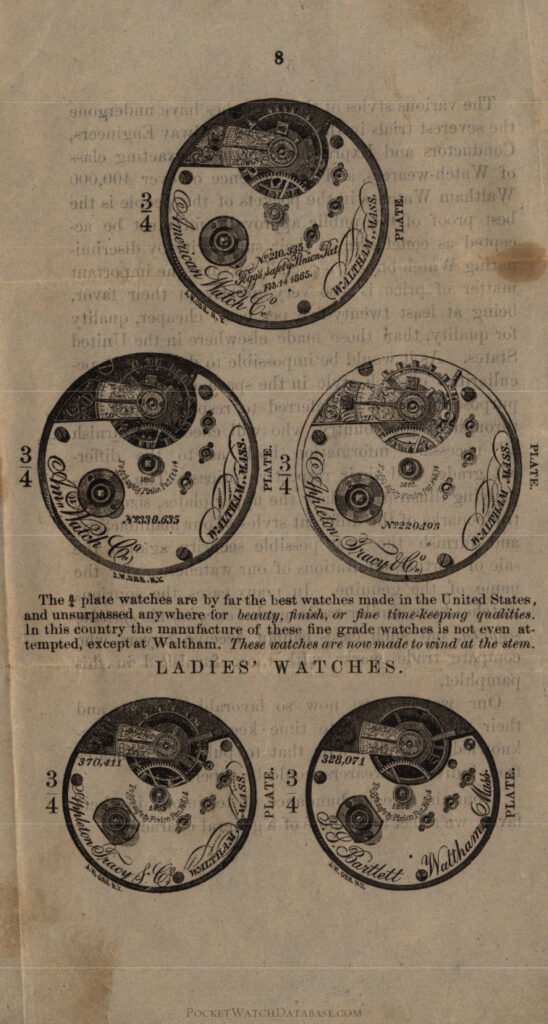 ---
This catalog provides insight into the early products offered by the American Watch Company a little over a decade after the company was organized.