18-Size Manistee Watch Company "M.W.Co." with Intact Plates, c.1910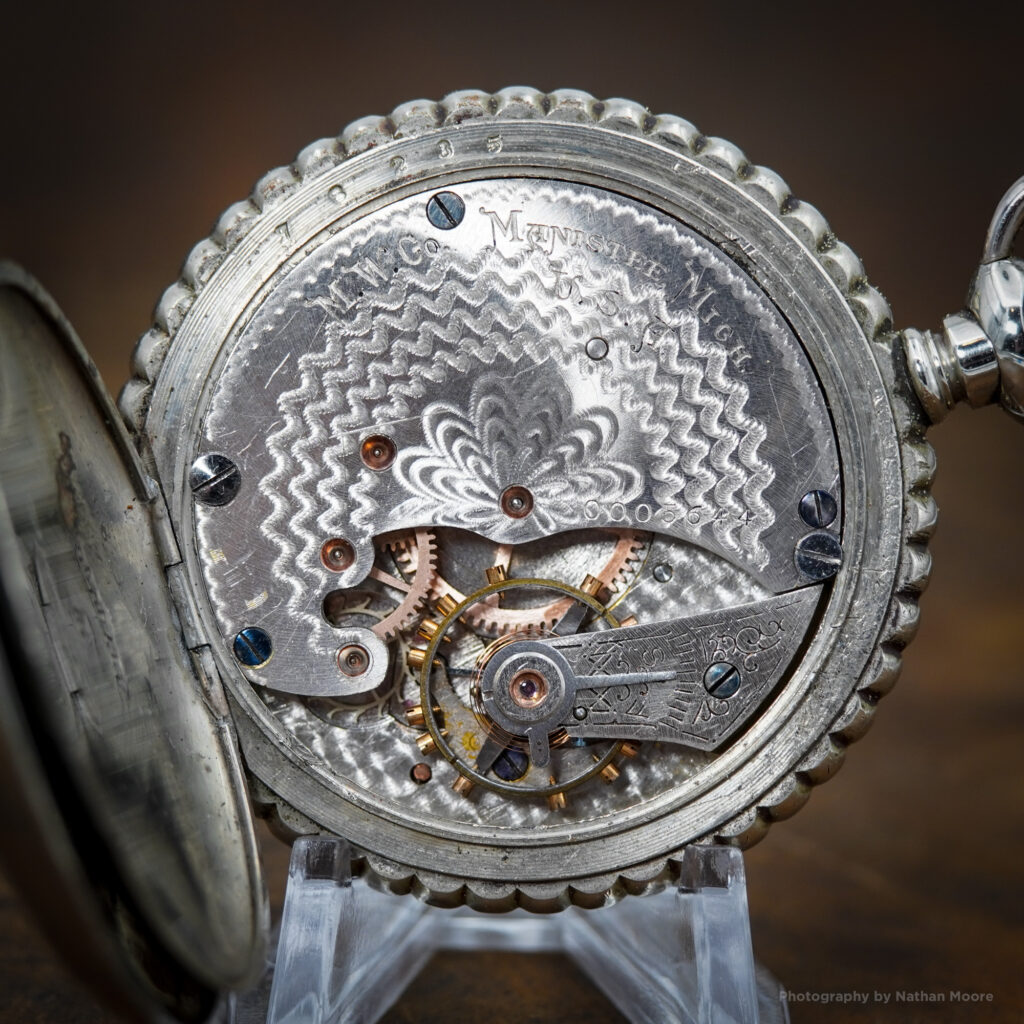 ---
While most 18-Size movements produced at the Manistee Watch Company factory were mutilated with cutout plates to obscure the original manufacturer and location, roughly 15-20% survived with intact plates.
Using these examples, we can see the original markings adorning the Manistee movements: "M.W.Co. Manistee, Mich. U.S.A." The enamel dials fitted on both cutout and intact movements were unmarked.
---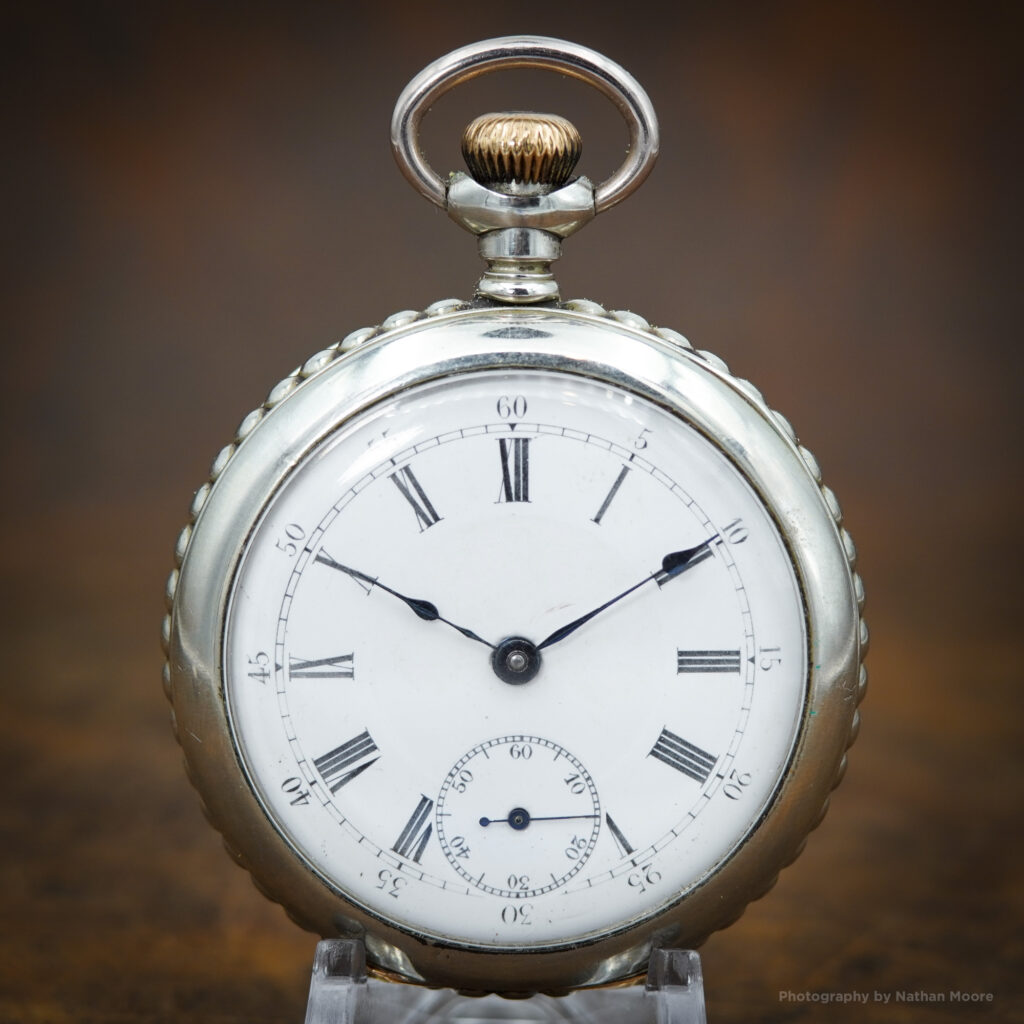 ---
The circumstance that led to the cutout plates remains a mystery. Interestingly, there is also no discernable production pattern based on sequential serial number analysis. While many intact plate movements are within earlier serial number ranges, we also find movements with both cutout and intact plates later in the company's production.
This movement features a zero-prefix serial number, a distinctive marking method used by the Mainstee Watch Company until later 16-Size production. Like the cutout Manistee movement featured in last week's article, this movement also features the unique copper alloy hairspring and half-cut imitation expansion balance.
For reference, this is an example of one of the cutout-plate movements from the Mainstee watch factory: