Private Label Trade Names on American Pocket Watches: "Burlington Watch Co." Part 11: The Grade 185 Burlington Special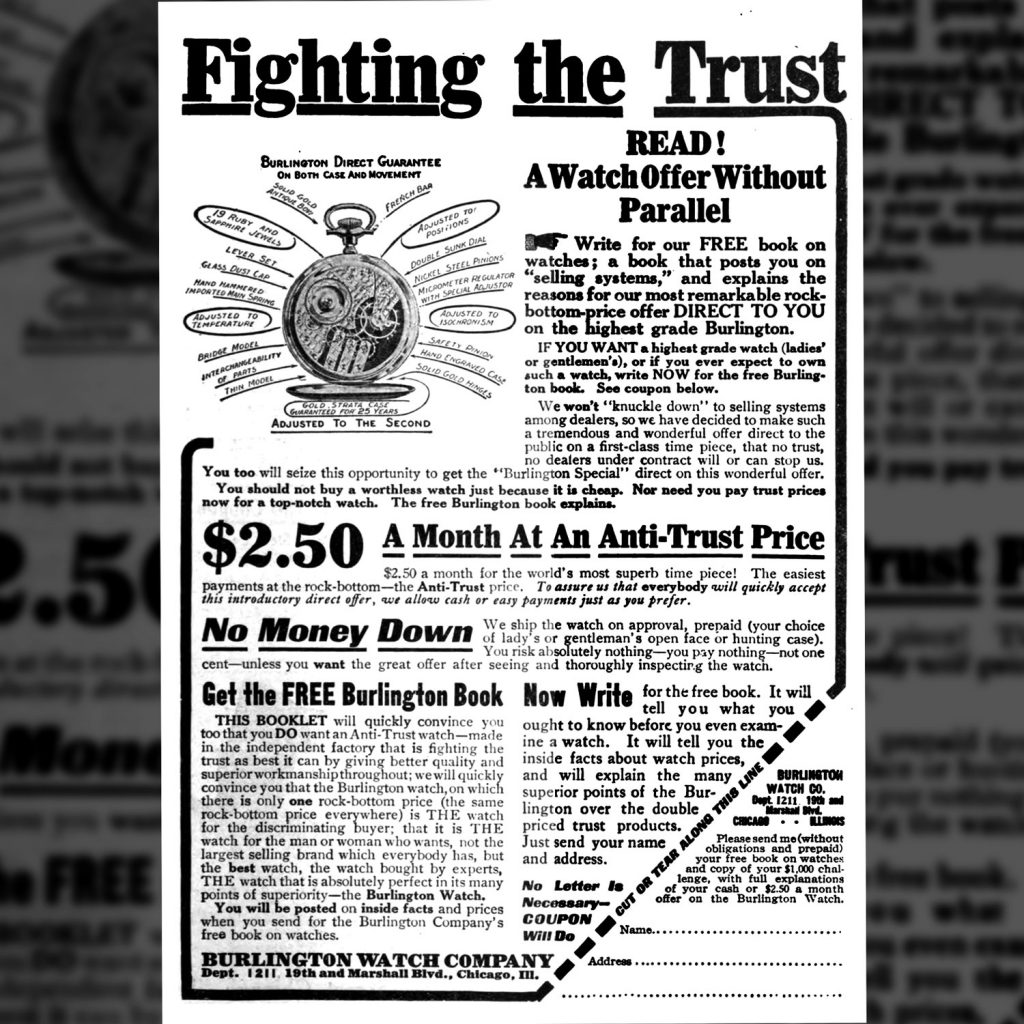 ---
Following the success of the original 16-Size "Burlington Special," the Burlington Watch Company explored ways to improve the allure of their mail-order watch.
In 1910, the company introduced a second-generation "Burlington Special" watch based on the Illinois Grade 185. This movement was also derived from the 16-Size Model 4 (Hunting) and Model 5 (Open Face) like the previous generation, but the train bridge was cut as a "three-finger" bridge. This elegant new feature created a hypnotizing effect by exposing more of the moving parts.
The standard Grade 185 produced by the Illinois Watch Company featured nineteen jewels and was adjusted to temperature, isochronism, and three positions.
The general advertising strategy used to sell the new "Burlington Special" remained consistent, with the primary headline, "Fighting the Trust," and attractive low installment payments of $2.50 per month.