Private Label Trade Names on American Pocket Watches: "Burlington Watch Co." Part 68: The Canadian Market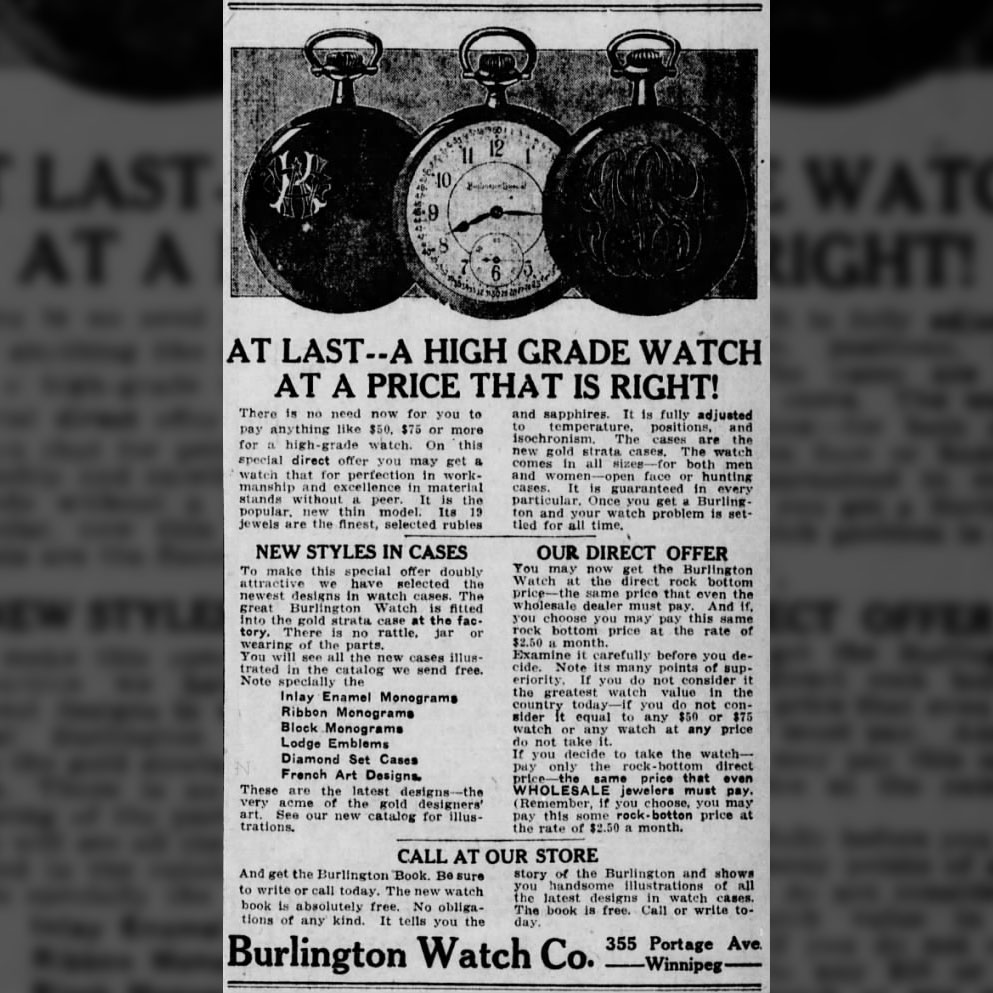 ---
The full story of the Burlington Watch Company would not be complete without the mention of its expansion into the Canadian market.
As early as 1910, Babson Bros. decided to replicate their successful mail-order model internationally, creating the "Babson Bros. of Canada." The company opened The Edison Phonograph Store in Winnipeg, Manitoba. Within a few years, the company began marketing additional products, such as sewing machines.
Following the success of the Burlington Special watch in the United States, Babson Bros. of Canada organized the Burlington Watch Company, Limited.
In October 1913, the company began advertising the 19-Jewel "Burlington Special," mirroring advertisements being published in the United States. Prospective customers were directed to write to the Canadian sales office at 355 Portage Ave. in Winnipeg. 
Advertisements suggest the company initially sold the same watches in the United States and Canada, manufactured by the Illinois Watch Company. The features of the watch, including dial and case options, were identical to the Burlington Special watches being sold in the United States.