Private Label Trade Names on American Pocket Watches: "Burlington Watch Co." Part 63: The "Burlington Supreme" Line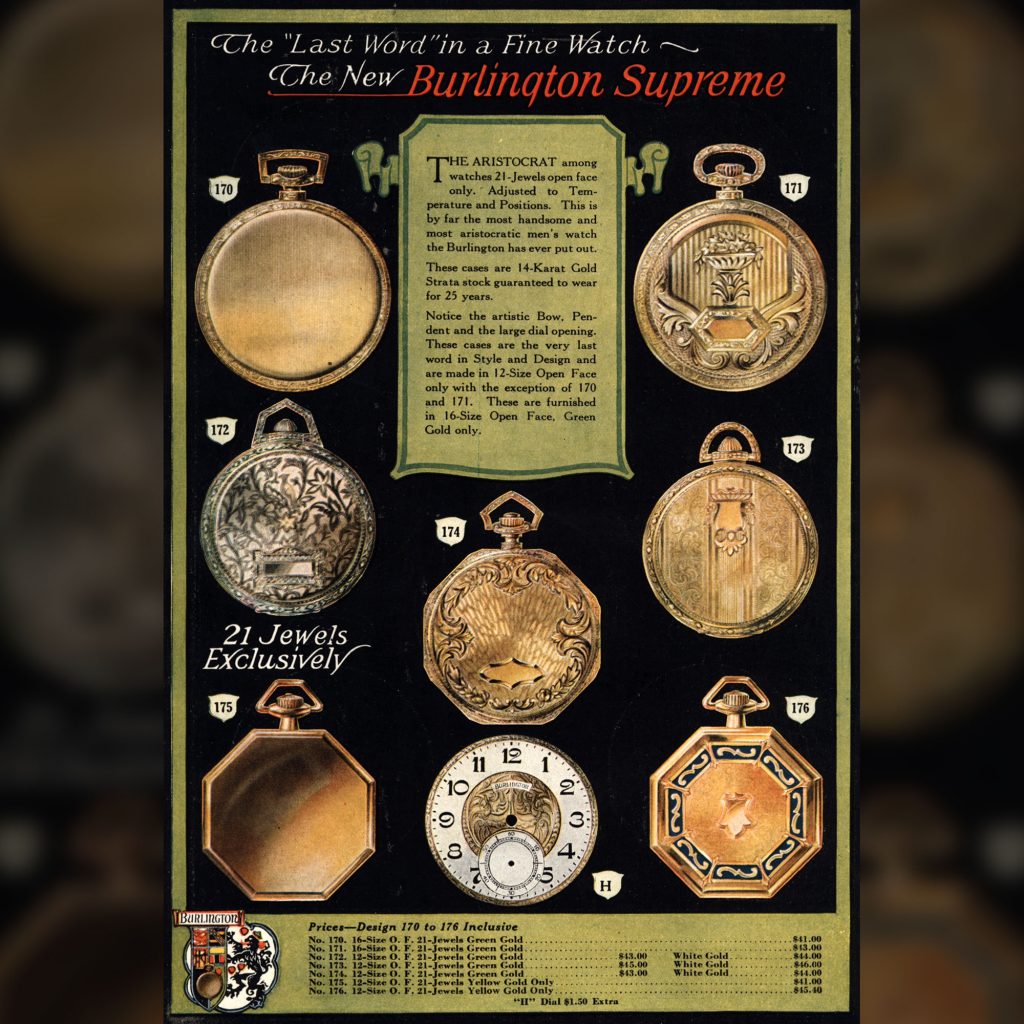 ---
As trends moved rapidly in the early 1920s toward elegant metal dials and fancy case designs, the Burlington Watch Company introduced the "Burlington Supreme" line.
"Burlington Supreme" was purely applied as a marketing name, as the dials nor movement were marked with the name. The earlier decision to eliminate the "Burlington Special" name allowed the company to easily push new sub-brands like the "Burlington Supreme" to market.
The "Burlington Supreme" line was issued with the 12-Size Grade 275 Burlington movement featuring 21 jewels.
In the c.1923 Burlington Watch Company catalog, 15 different styles of cases were offered to customers within the "Burlington Supreme" line, including a variety of modern shapes and styles. Trendy metal dials were also available for an extra charge of $1.50.