Private Label Trade Names on American Pocket Watches: "Burlington Watch Co." Part 66: The Burlington "Bull Dog"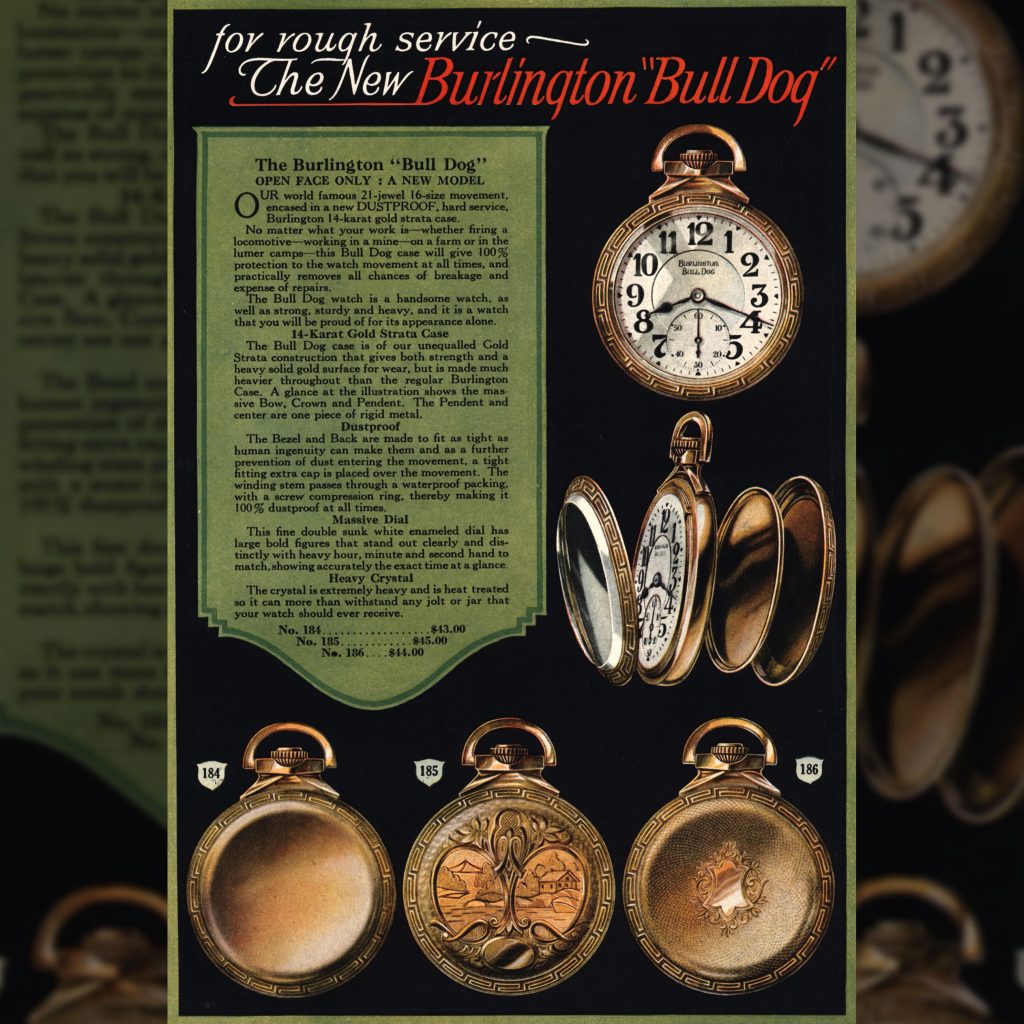 ---
Around 1923, the Burlington Watch Company introduced the new Burlington "Bull Dog," advertised as a watch specifically designed "for rough service."
The "Burlington Bull Dog" name was applied to the dial (and sometimes the case) and furnished with the standard Grade 107 movement used for other watches in the Burlington line.
The c.1923 Burlington Watch Company Catalog described the Burlington "Bull Dog" as being fitted in a "14-Karat Gold Strata Case" (Gold-Filled) with a unique dust-proof design. The dial illustrated in the catalog is similar to the dials furnished with the Bunn Special movements that the Illinois Watch Company sold during this era. Other advertisements indicate that various dial designs were available, each featuring the "Burlington Bull Dog" name.
The sturdy case and large Arabic dial appealed to customers that wanted a watch that looked more like a railroad watch even though it would not have qualified for service on most railroads.
The Burlington "Bull Dog" represented one of the last watches sold by the Burlington Watch Company.