Private Label Trade Names on American Pocket Watches: "Burlington Watch Co." Part 24: The Alternative Dials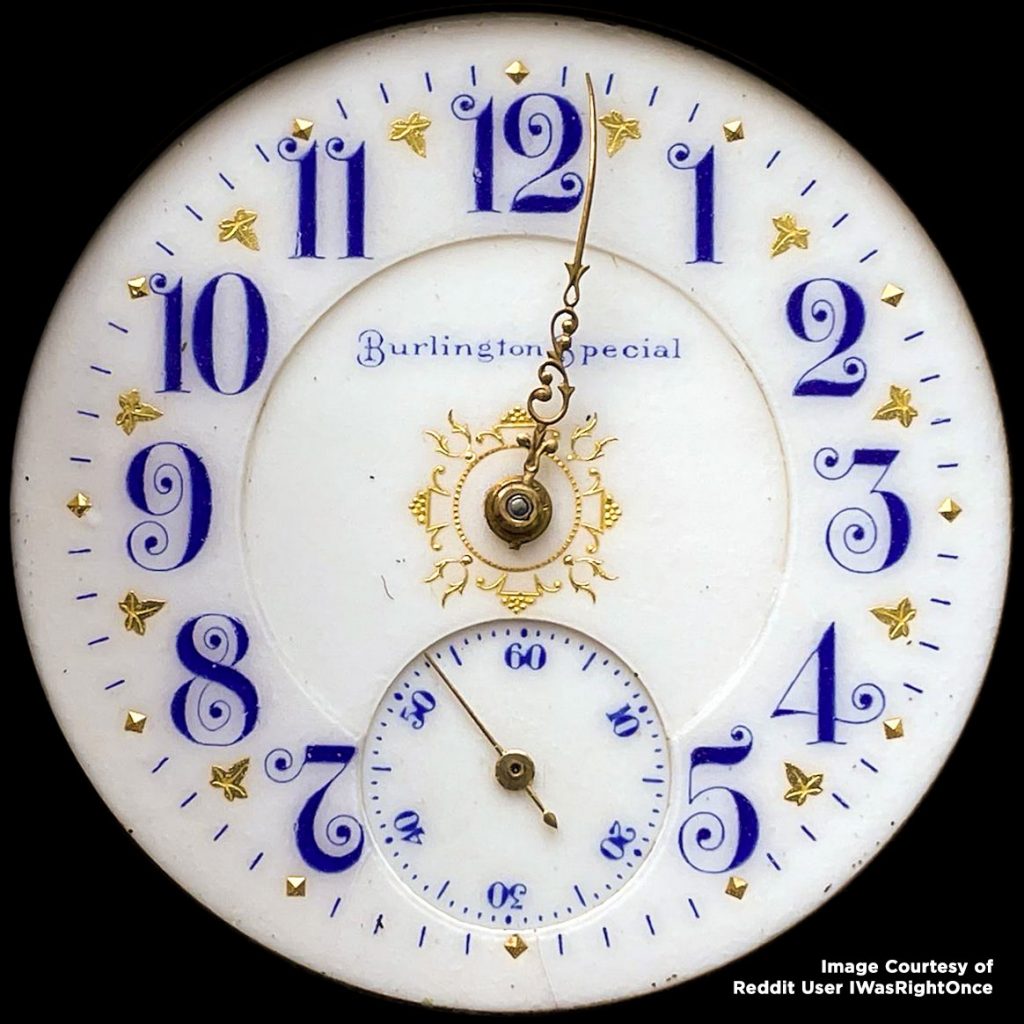 ---
While early "Burlington Special" watches were furnished with two standard dial options, surviving examples provide evidence that the Burlington Watch Company also sold watches with alternative dials.
Since these dials were not advertised in company catalogs or advertisements, it is unclear how the company promoted the availability of the special dials.
One of these uncommon alternative dials recently surfaced on a c.1916 Grade 107 Burlington Special. The style is similar to the standard "Burlington Special" dial with whimsical hour numerals and curly flourishes. However, instead of the standard enamel composition, the dial is underglaze glass enamel with gold embellishments and blue markings, typical of a "fancy dial."
Due to the scarcity of these dials, collectors usually pay a premium when surviving examples are offered for sale, especially in prime condition.