Private Label Trade Names on American Pocket Watches: "Burlington Watch Co." Part 22: The Standard "Burlington Special" Dial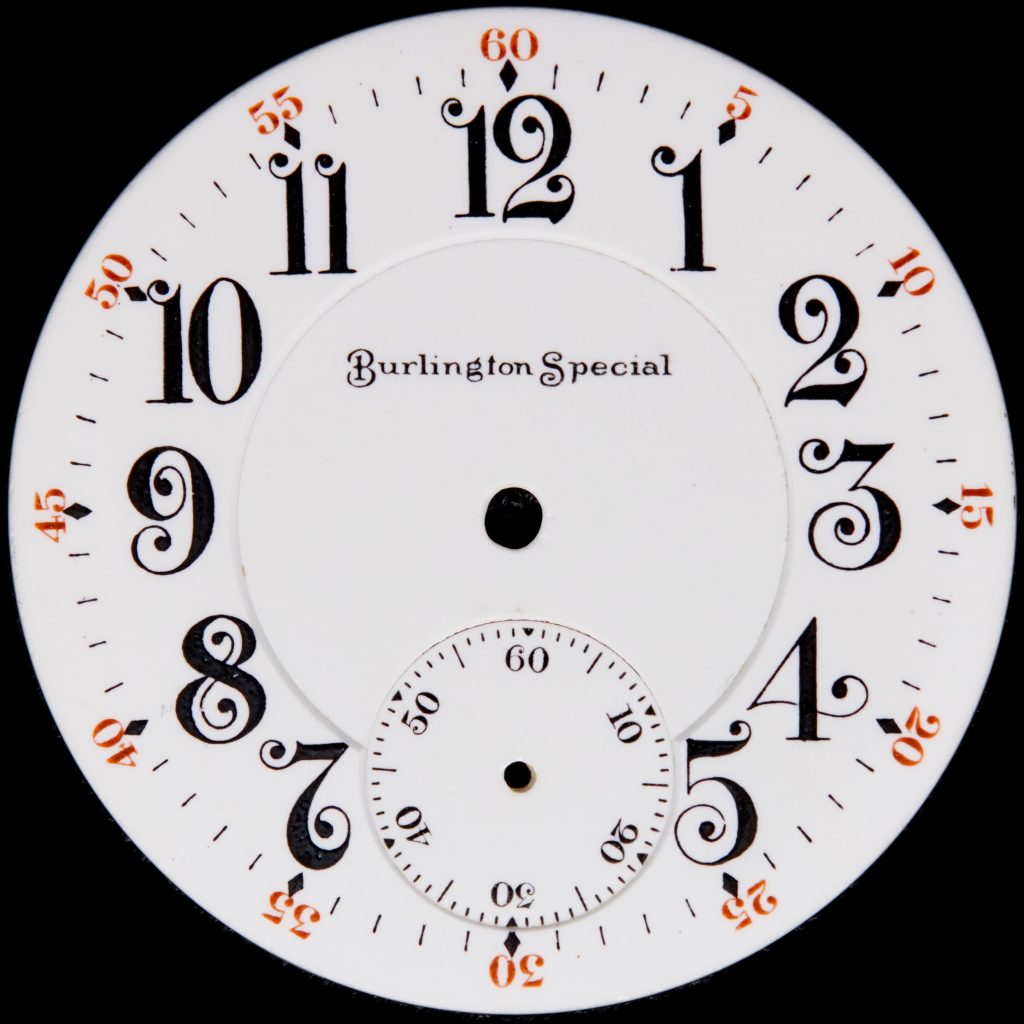 ---
During the early evolution of the "Burlington Special" watch, the Burlington Watch Company offered customers a small selection of dial options.
The standard "Burlington Special" dial was produced as a double-sunk enamel dial featuring whimsical hour numerals with curly flourishes, described by the company as "handsome and artistic." A red five-minute track was applied around the dial's perimeter, a popular feature at the time. Heavy diamond indicators also distinguished the five-minute intervals.
This dial was furnished with the standard "Burlington Special" watches until approximately 1915, when the "Burlington Special" signing was replaced by "Burlington" and the whimsical style was replaced by a more conventional design.