Abraham Bitner's Ambitious Plan for a Dial Company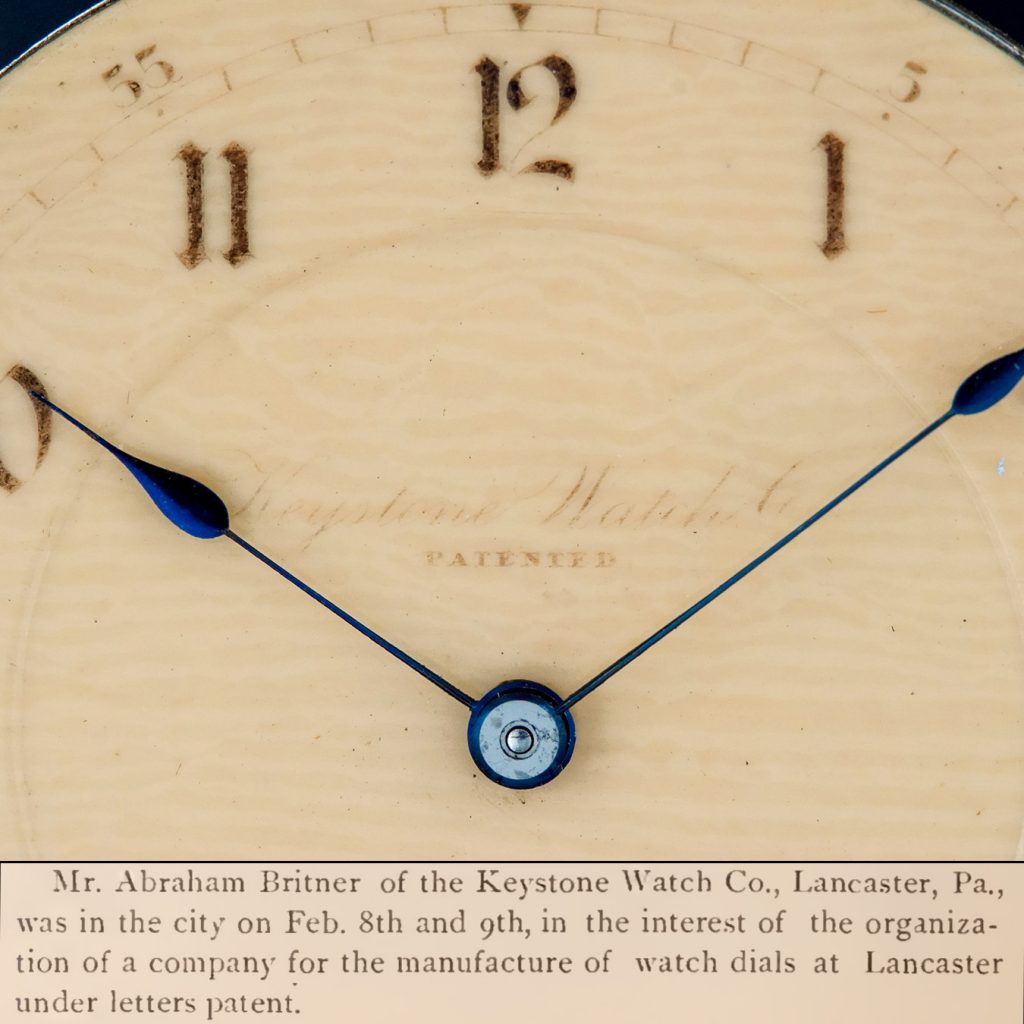 ---
In February 1888, while Abraham Bitner was the superintendent of the Keystone Standard Watch Company in Lancaster, he journeyed to Chicago to discuss starting a company to manufacture watch dials.
Bitner had also recently led the Keystone company in developing a non-magnetic watch movement using new alloys that were not influenced by magnetism and likely used to trip to showcase the innovative movement.
As discussed previously, Bitner was granted a patent on April 5, 1881 for his paper watch dial. While this concept initially failed in the market, Bitner had revitalized the idea using celluloid shortly after the reorganization of the company under the Keystone Standard Watch Company name.
Seeing the possible viability of celluloid dials at Keystone, Bitner began exploring options to manufacture the watch dial at a greater scale.
However, nothing ever materialized from this idea. A little over a year later, Bitner was fired from his post as superintendent at the Keystone factory, beginning the inevitable unraveling and failure of the company.