The Lancaster Watch Company Factory in Lancaster, Pennsylvania, c.1883.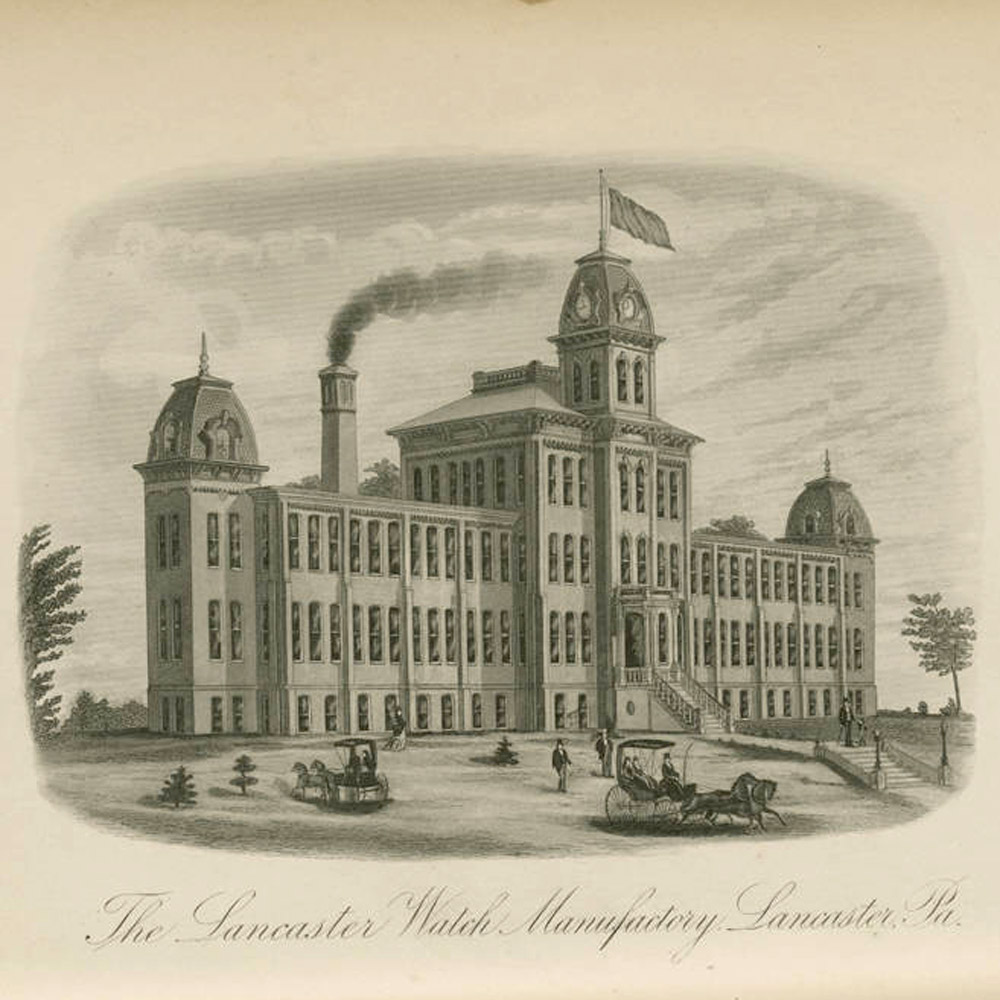 ---
The accompanying image represents the Lancaster Watch Company factory as it appeared in 1883. The building was built on three acres of land donated by Charles Augustus Bitner, brother of Abraham Bitner. Both Bitner brothers remained associated with the various reformations of the watch company in Lancaster into the 1880s – Charles as a primary investor and Abraham as the superintendent.
Originally constructed for the Adams & Perry Manufacturing Company, the factory building was completed in June 1875 and occupied the next month.
Fortunately, this is one of the iconic watch factories that has survived the trials of history, repurposed to house luxury condominiums and now listed on the National Register of Historic Places.