Abraham Bitner's Patented Paper Watch Dial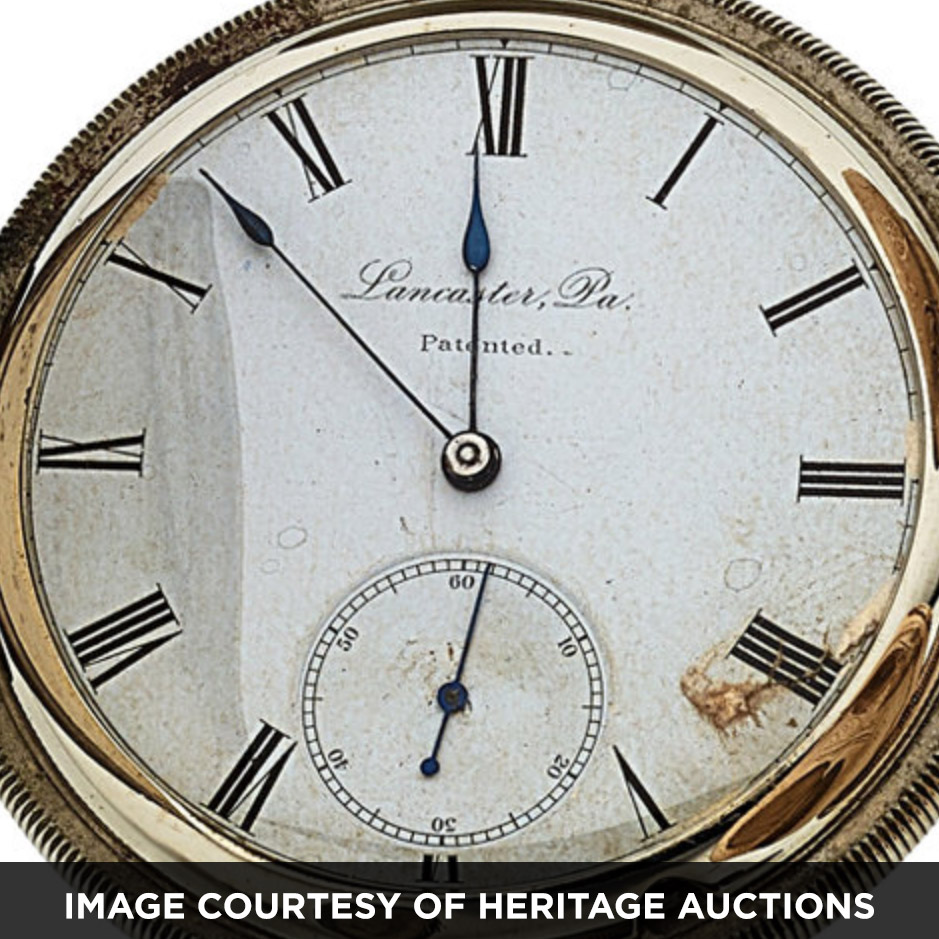 ---
Before Abraham Bitner used celluloid in the late 1880s as an alternative material to create inexpensive dials at the Keystone Watch Company, he first experimented with a watch dial made from paper.
Bitner was granted a patent on April 5, 1881 for his paper watch dial while he was general manager and primary investor of the Lancaster Watch Company. In the patent application, Bitner described his novel invention as a watch dial made from "compressed paper-pulp, vulcanized fiber, or analogous material, and has for its object to produce cheap, yet durable, dials…" Bitner further draws attention to the distinguishing characteristic of his dial as having a "smooth back, without projections of any kind, as is usual in dials made from paper…"
---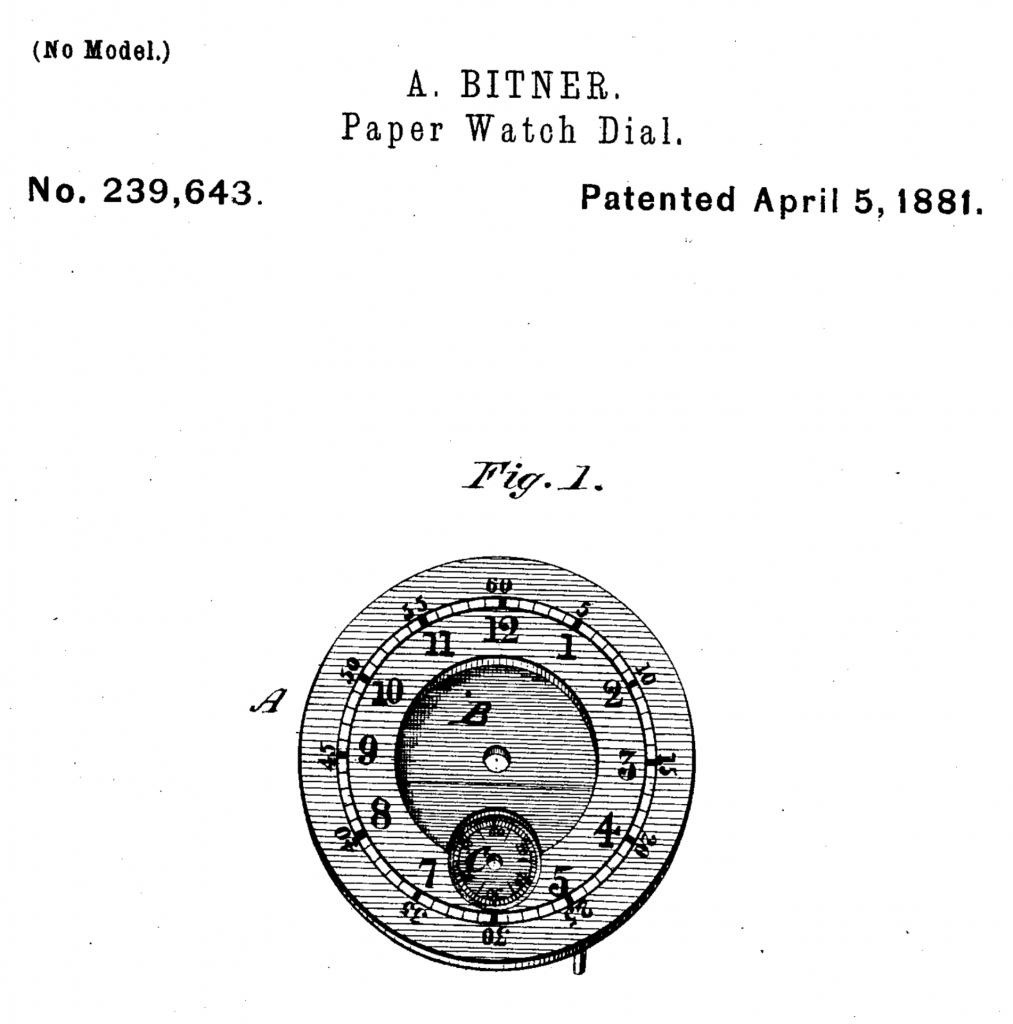 ---
Bitner's paper dial was utilized in production at the Lancaster factory for a short period of time on the inexpensive "Comet" grade before being discontinued. Surviving examples are rare, especially in good condition. The dials can be identified by the paper texture, embossed seconds bit, and marked "Patented" under the typical "Lancaster, Pa" signing.