The Adams & Perry Lancaster Watch: The Friction-Fit Dial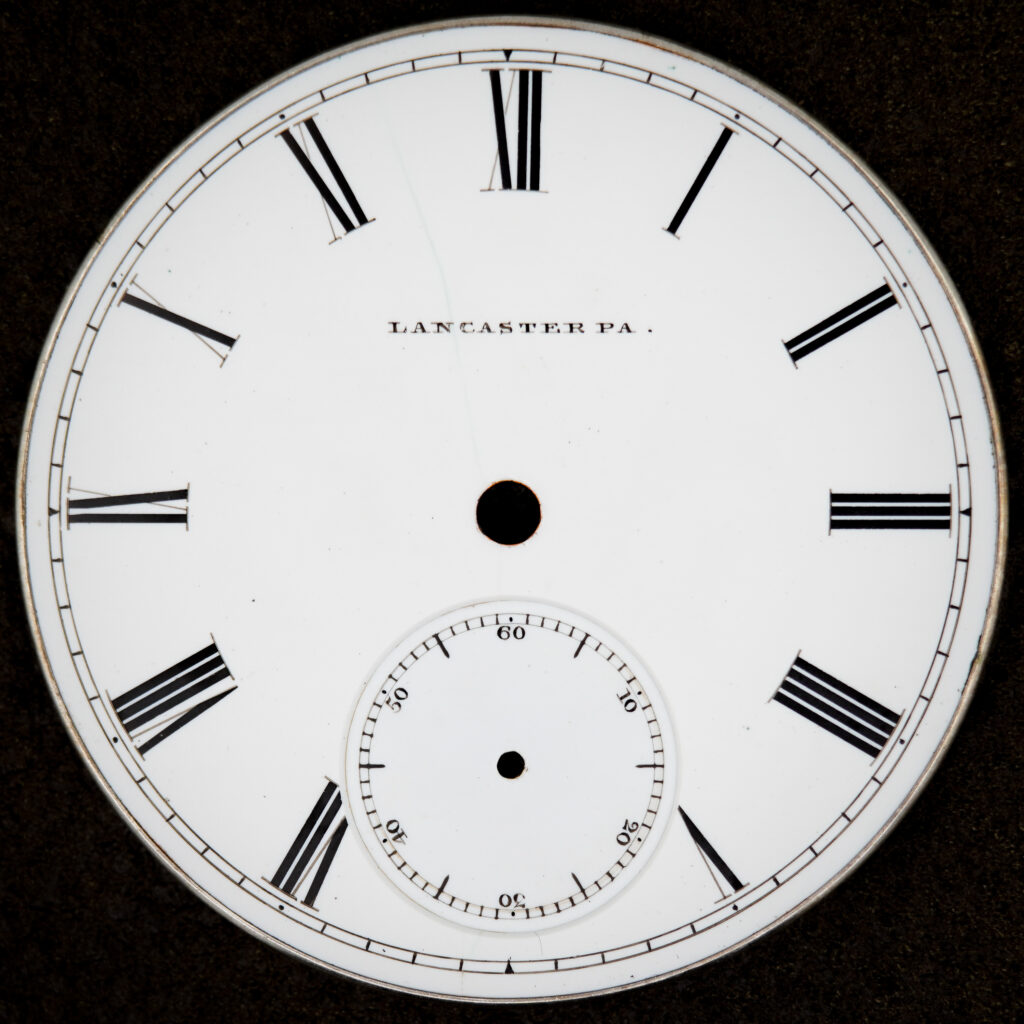 ---
The watches produced by the Adams & Perry factory were issued with dials secured to the movement via a friction-fit metal ring.
---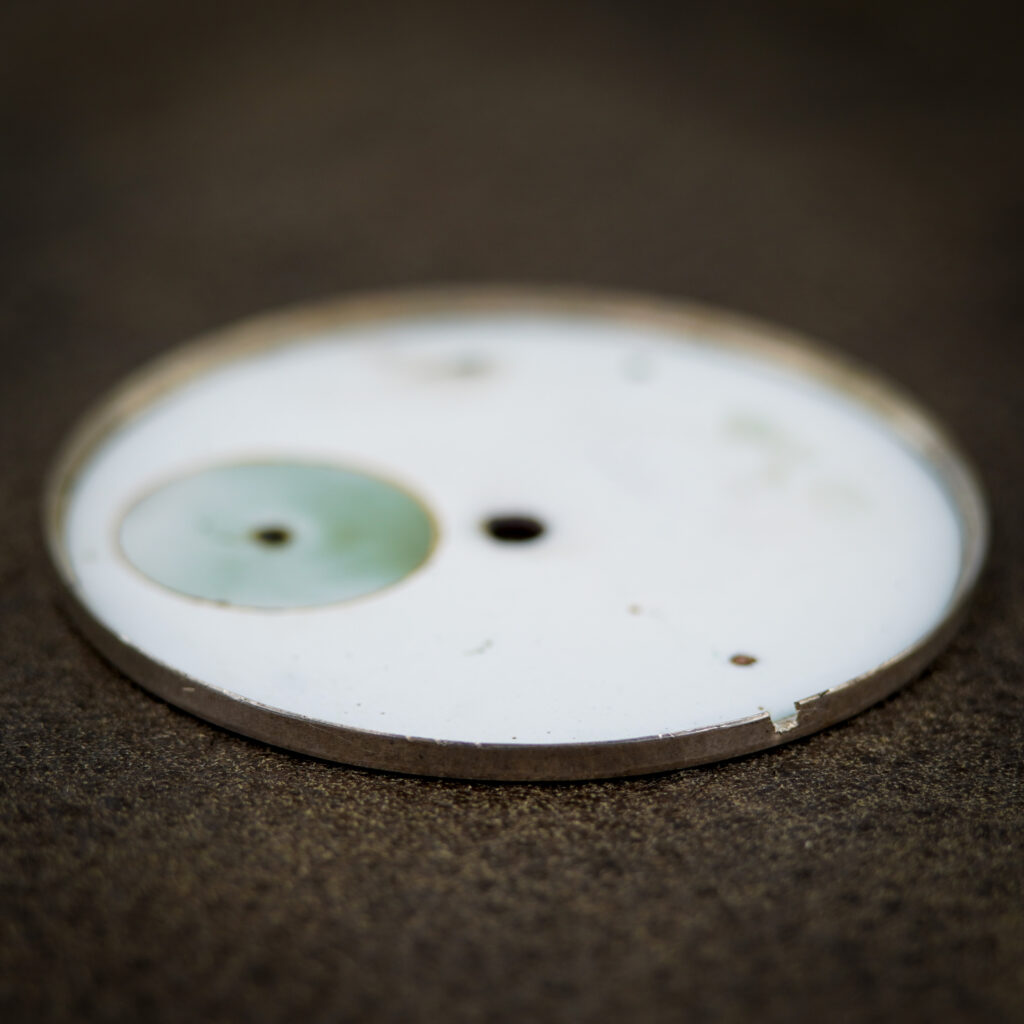 ---
There are no known patents issued to Adams & Perry for this type of dial attachment. However, Charles P. Corliss secured a patent for a similar dial in 1879 while developing an interchangeable watch during his time at the Elgin National Watch Company.
---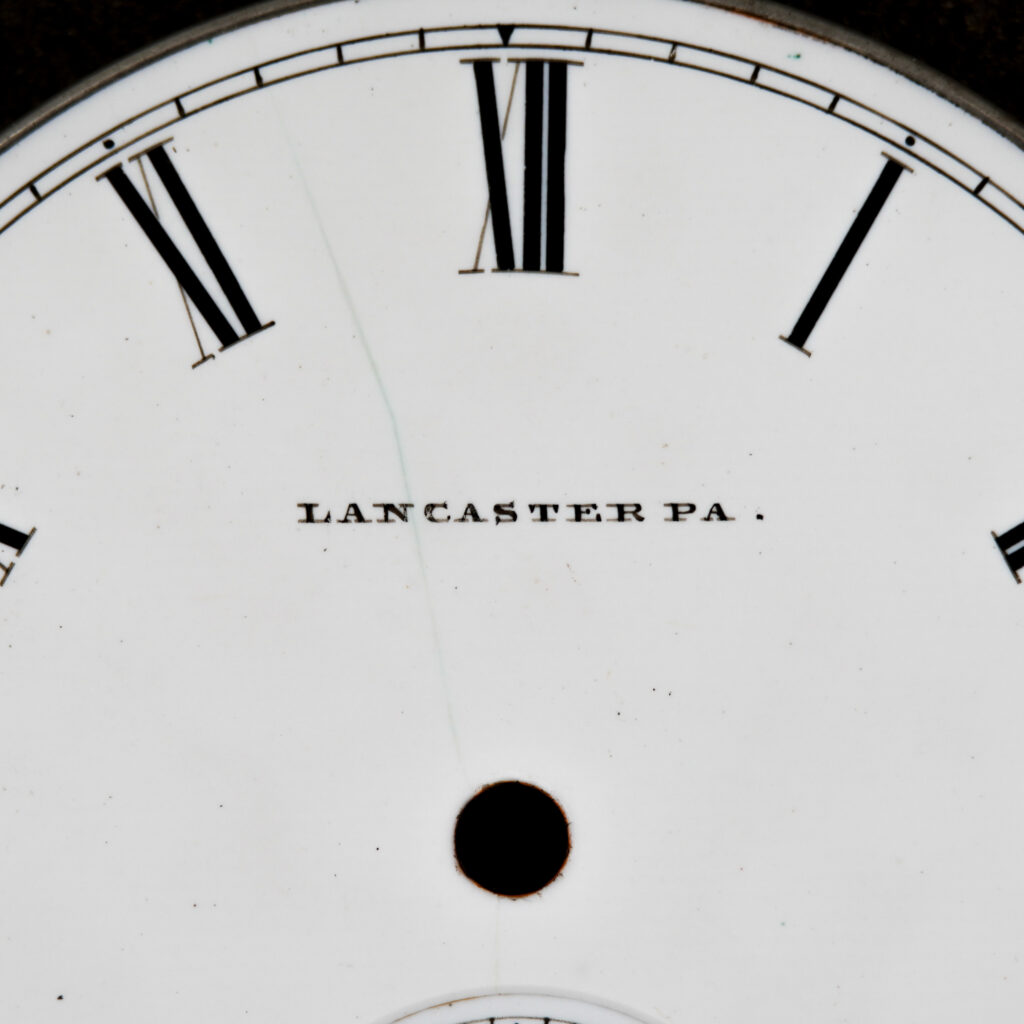 ---
Surviving Adams & Perry watches are found with dials either signed "LANCASTER PA." or unsigned. Since many of these watches were finished after the organization of the Lancaster Watch Company, it is reasonable to conclude the "Lancaster Pa." dials suggest finishing during the Lancaster era.
---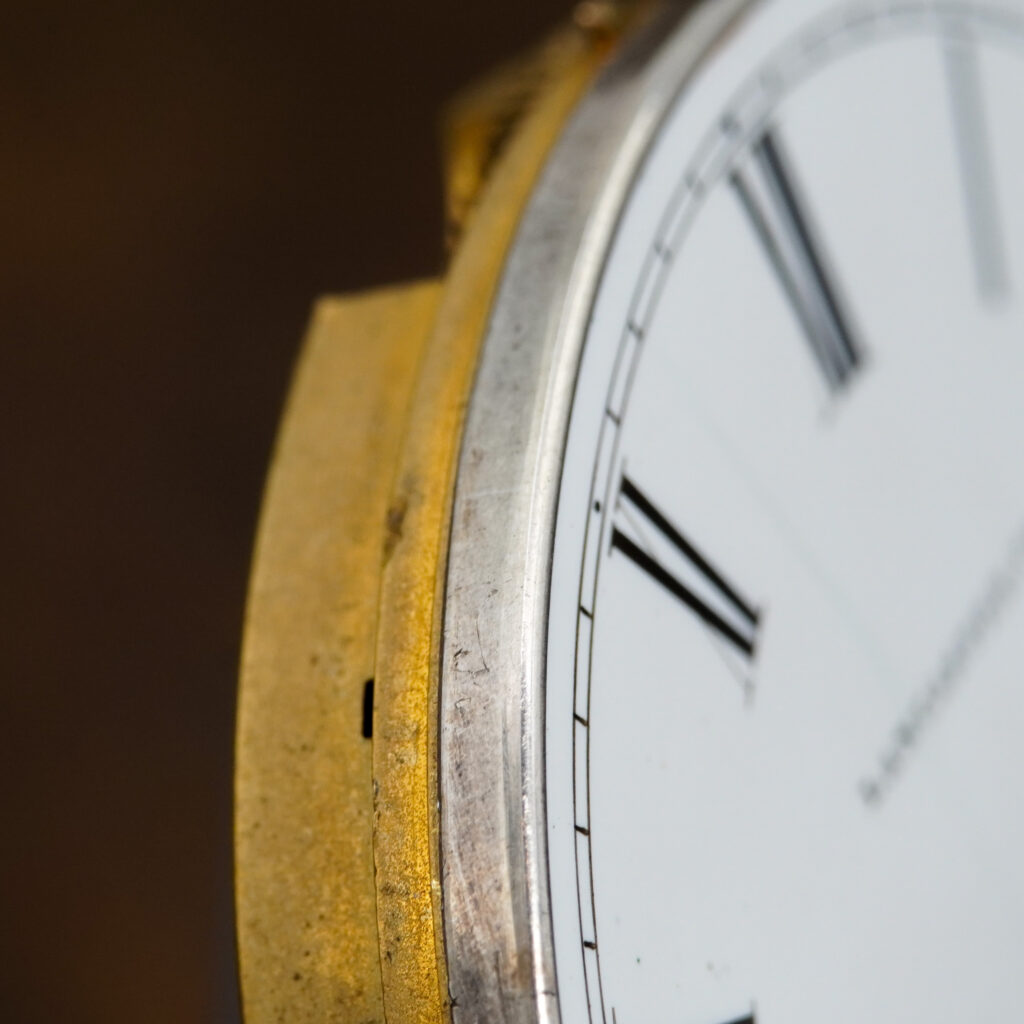 ---
The metal ring surrounding the enamel dial hugs the outside perimeter of the movement. The diameter of the pillar plate without the dial is 46.01mm, closely matching the diameter of E. Howard's "N Size" movements. The diameter expands to 46.67mm with the dial attached due to the extra metal material surrounding the dial.
---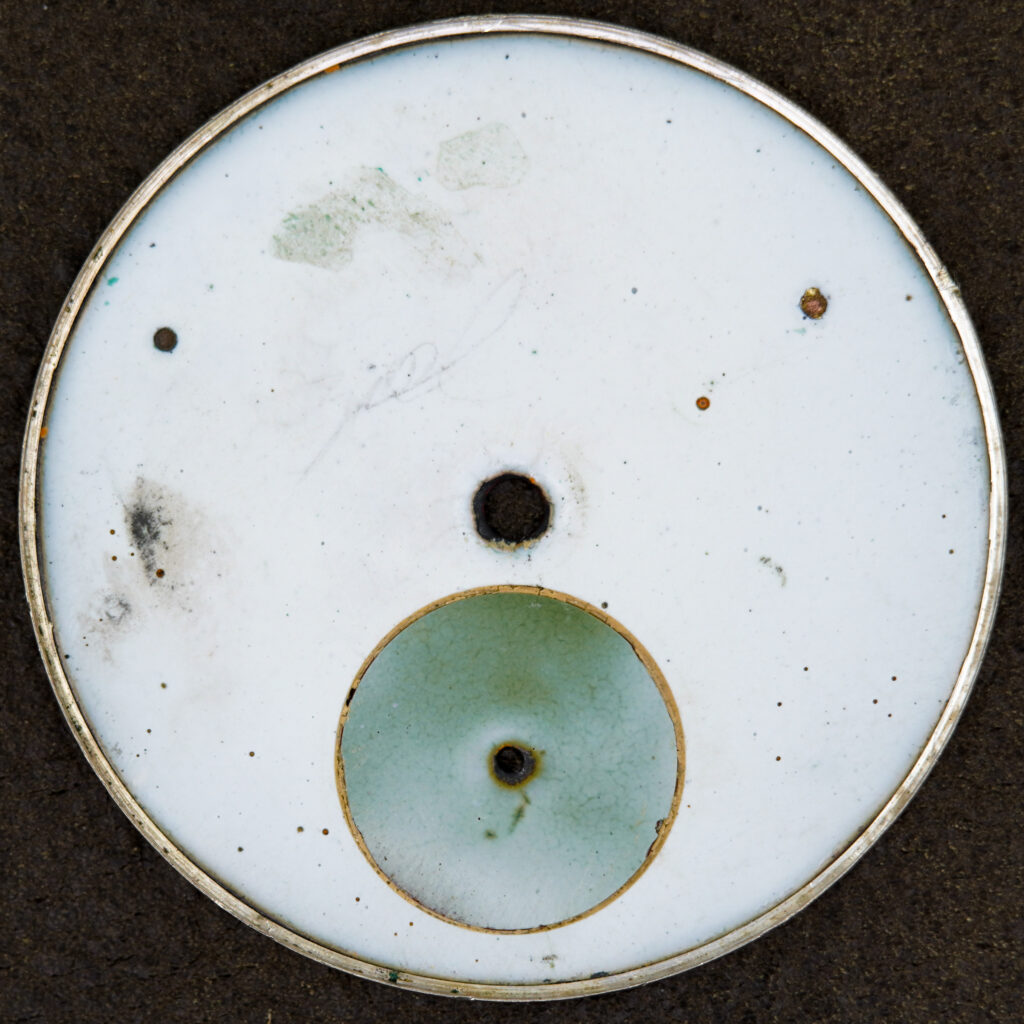 ---
An inspection of the back of the dial fitted on movement #1369 reveals two copper pins that have been filed down, similar to the practice observed with other dials of similar construction during this era.
---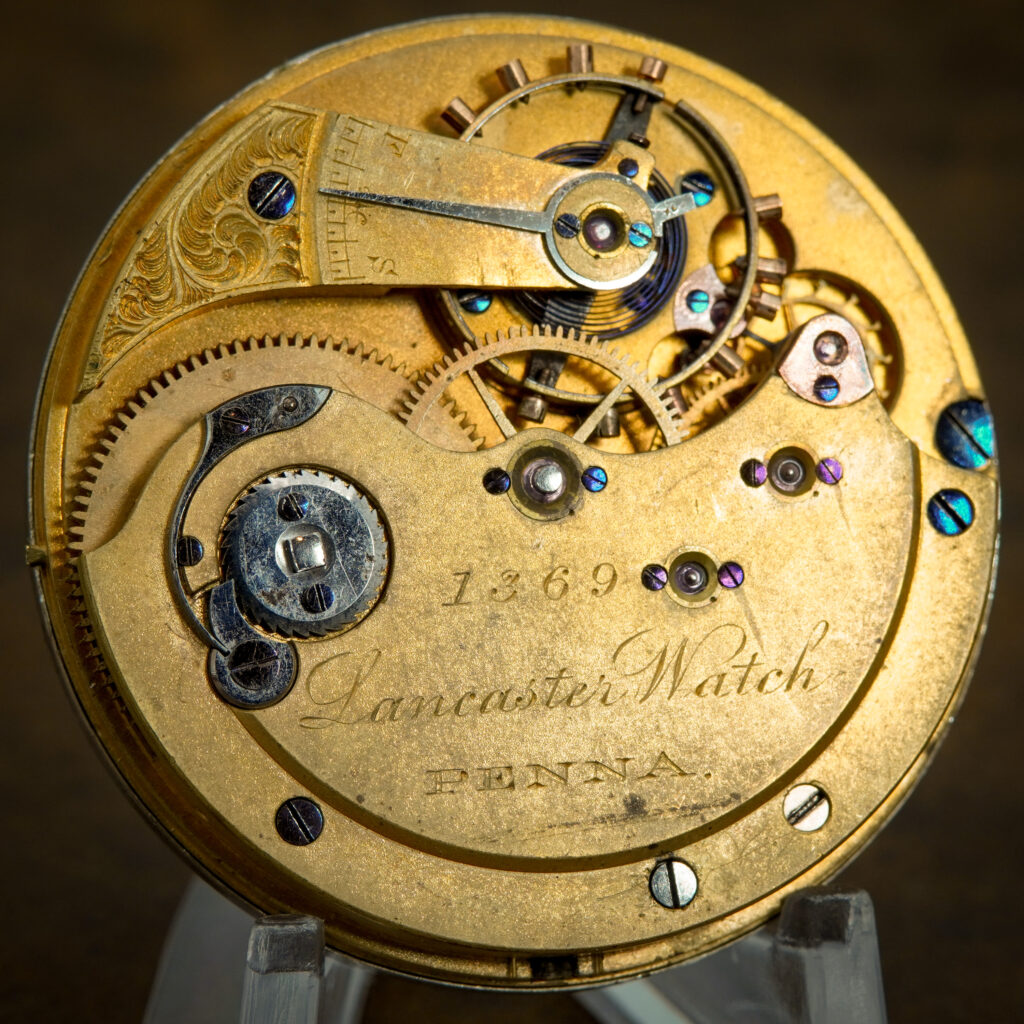 ---
In contrast to the Adams & Perry production, the Lancaster Watch Company models featured dials attached with screws, more consistent with standard American watches at the time.