Adams & Perry No. 3 20-Jewel "Lancaster Watch" c.1876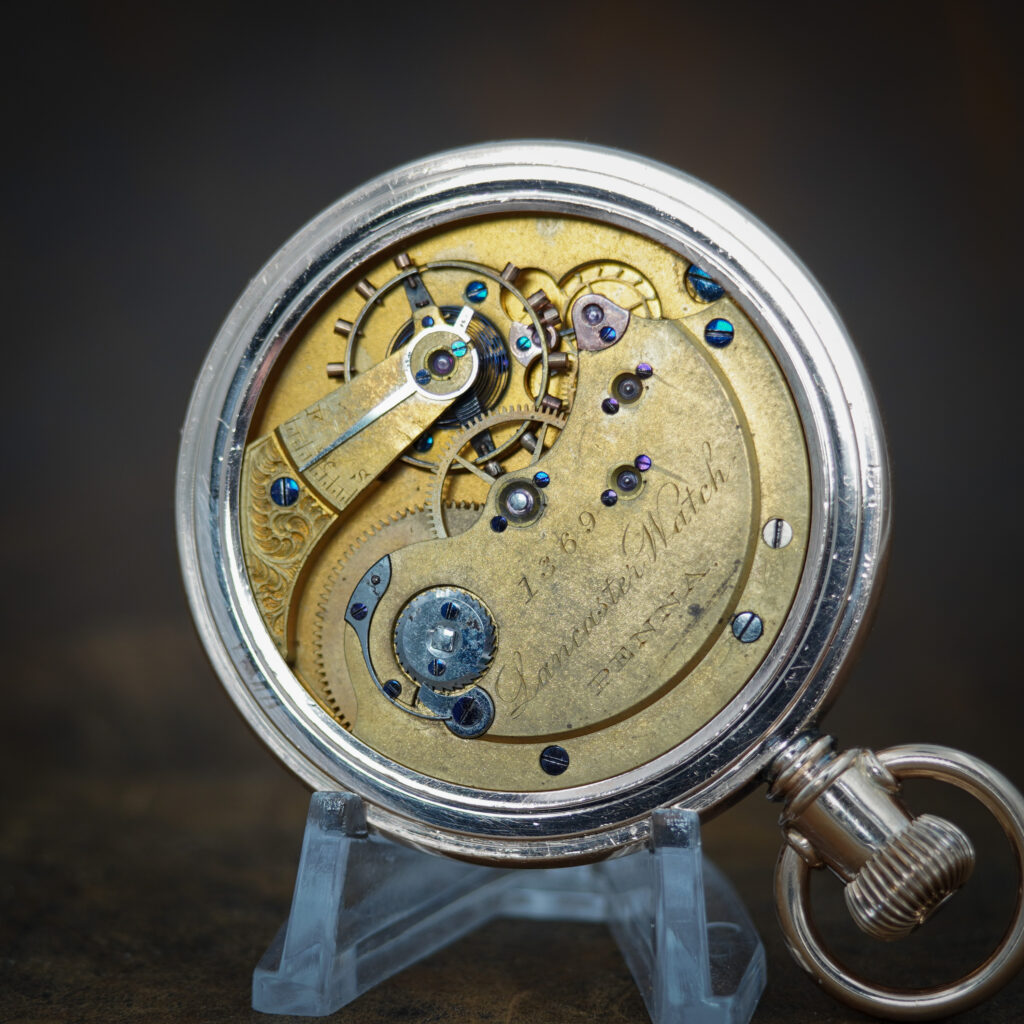 ---
This watch represents one of the early products of the Adams & Perry Watch Company, organized in 1874. This model was the creation of Edwin H. Perry and is characterized by his patented plate design and stem-setting mechanism. Most modern summaries describe this movement as 19-Size. However, since the pillar plate measures just over 46mm without the dial, the size is much closer to the standard "N" size produced by E. Howard & Co. at the time. This size was likely chosen as an intentional move to position the "Lancaster Watch" as a competitor to the E. Howard & Co. product line. The movement was also fitted with twenty jewels, further establishing the premium status of this movement in the market when 15-Jewel movements were considered "fully jeweled." The other intriguing feature of this watch is the snap-on dial, friction-fit using a metal ring that secures the dial to the pillar plate. The extra material used for the dial ring expands the outer diameter of the movement to approximately 46.67mm.
---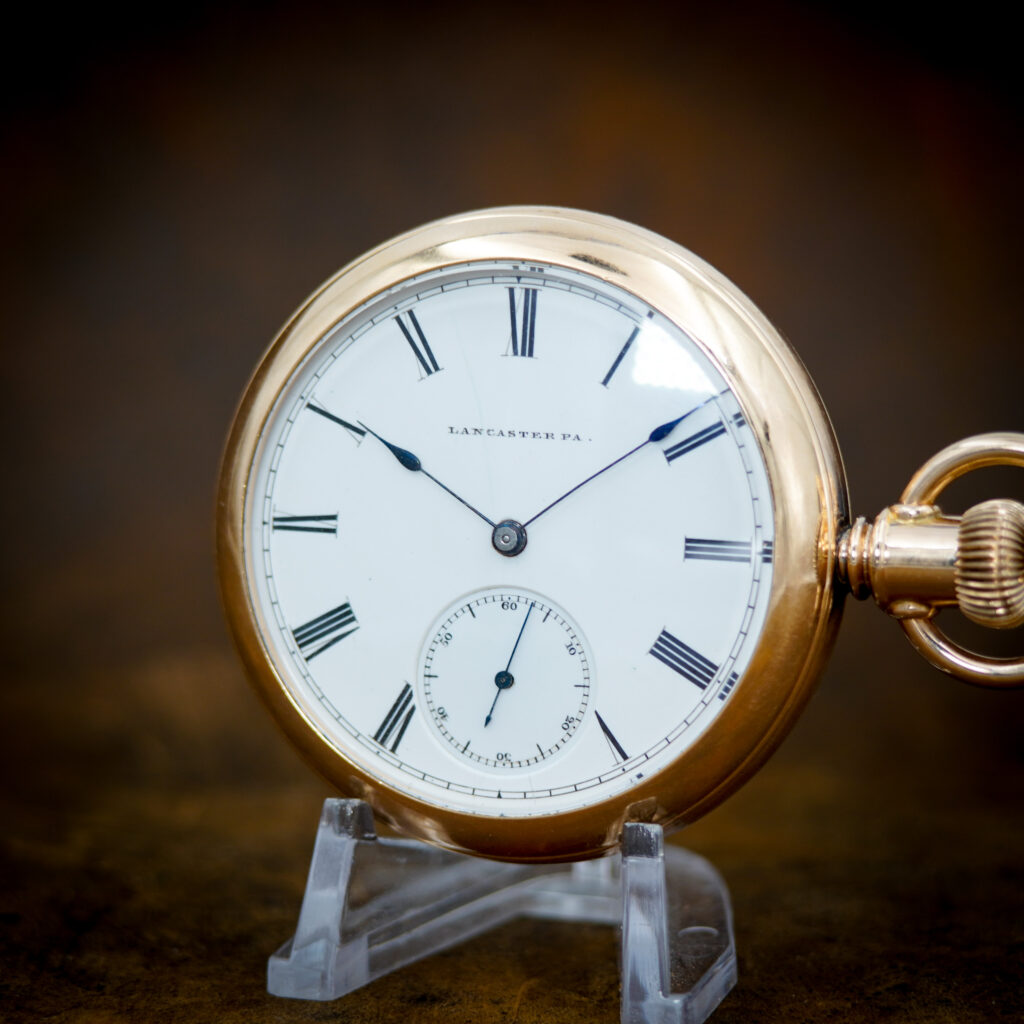 ---
The Adams & Perry Watch Co. only survived a short time before being reorganized as the Lancaster Watch Company in 1877. Because many of the Adams & Perry movements were still unfinished at the time, the new company began to offer these premium movements for several years.
---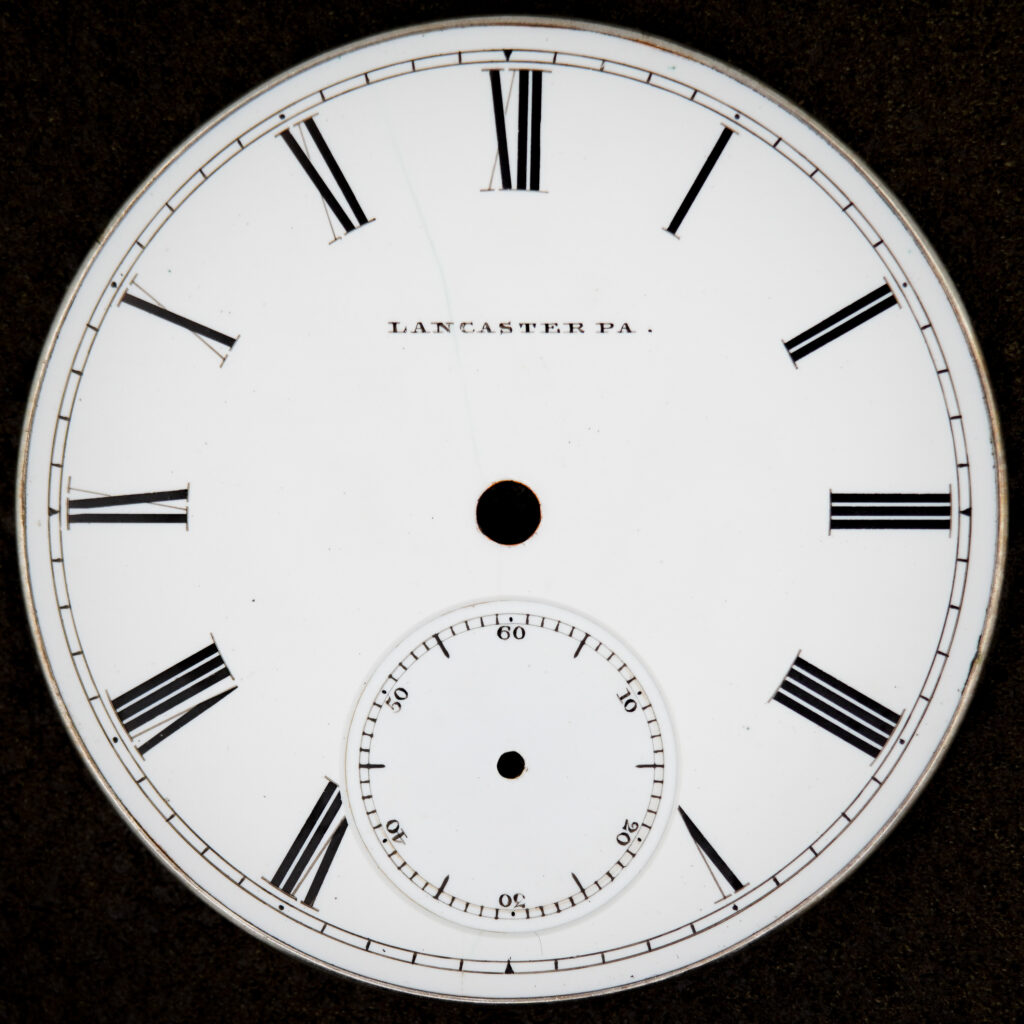 ---
Through a lineage of subsequent companies, the Adams & Perry Watch Co. eventually resulted in the formation of the Hamilton Watch Company.
---