The Adams & Perry Lancaster Watch: The Double Roller Escapement – America's First Double Roller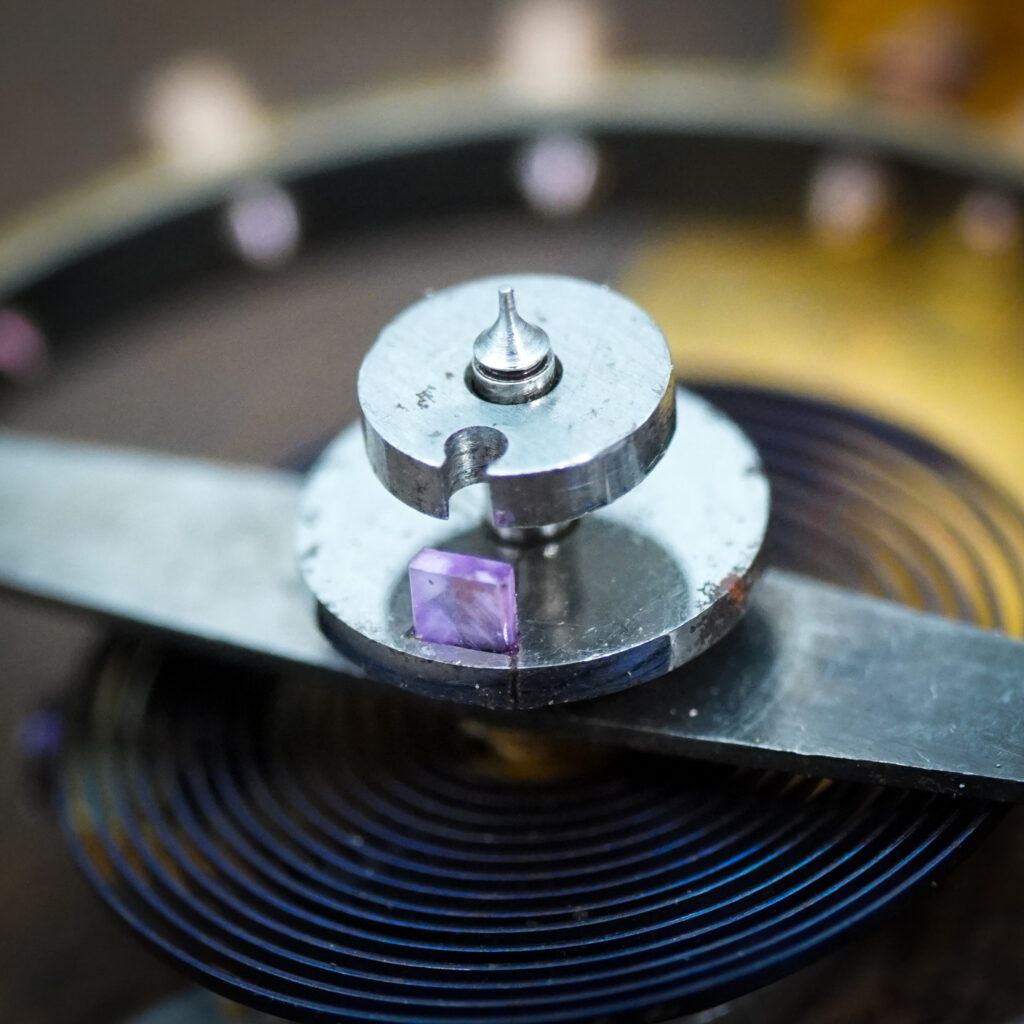 ---
The Adams & Perry movement represents the first American-made watch featuring a double roller. When the movement was introduced to the market in 1876, the double roller escapement was already utilized in some high-end watches manufactured by foreign makers, but American factories exclusively produced movements with single rollers.
---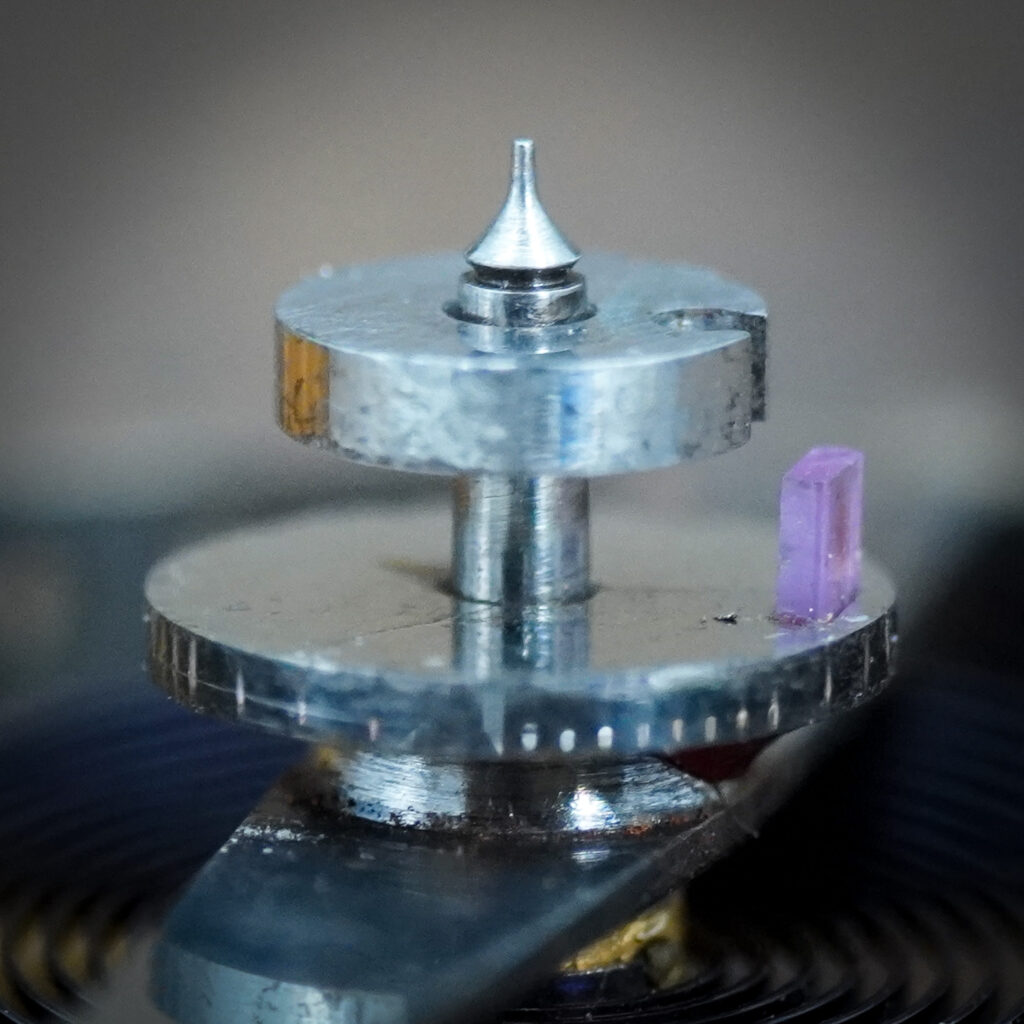 ---
A single roller escapement is distinguished by one roller table fitted with the impulse jewel pin and notched to receive the guard or safety pin from the pallet fork. In contrast, a double roller separates these two components – the impulse roller with the roller jewel and a smaller safety roller beneath to receive the guard pin. The double roller improves the timekeeping capabilities of the watch by reducing friction in the escapement action and improving the reliability of the locking action. Double roller escapements were often promoted as ideal for railroad watches. And decades later, double roller escapements became a standard requirement for railroad service.
---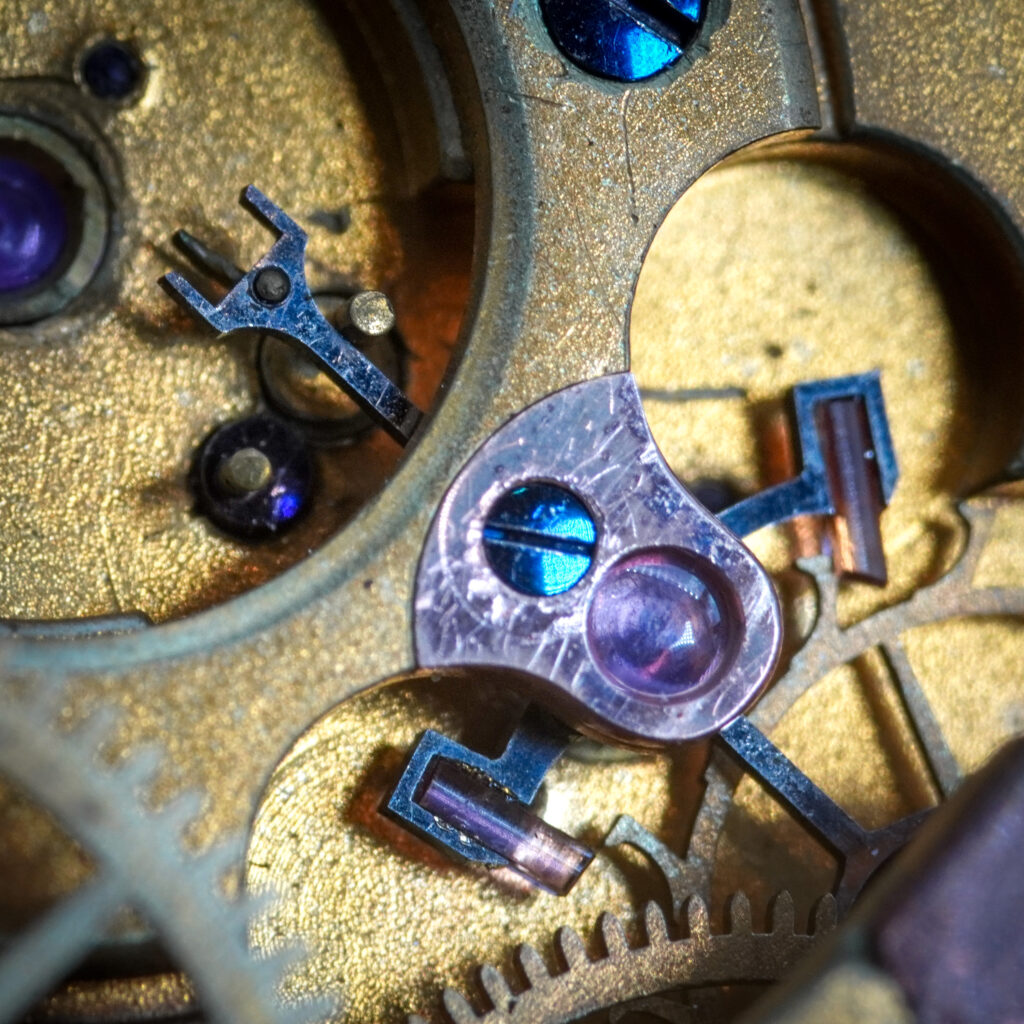 ---
The roller jewel used by Adams & Perry was unusually wide, with a flattened appearance more like a tooth than the standard pin – a design inspired by George Savage's two-pin double roller escapement. Interestingly, this escapement design delegates the impulse action to the safety roller rather than using the roller jewel, which only serves to unlock the escapement.
A close inspection of the escapement of the Adams & Perry movement reveals a unique notch shape in the safety roller to receive the guard pin and a pallet fork designed to receive the wide roller jewel. The pallet fork and the escape wheel also feature conical pivots and cap jewels to improve reliability.
---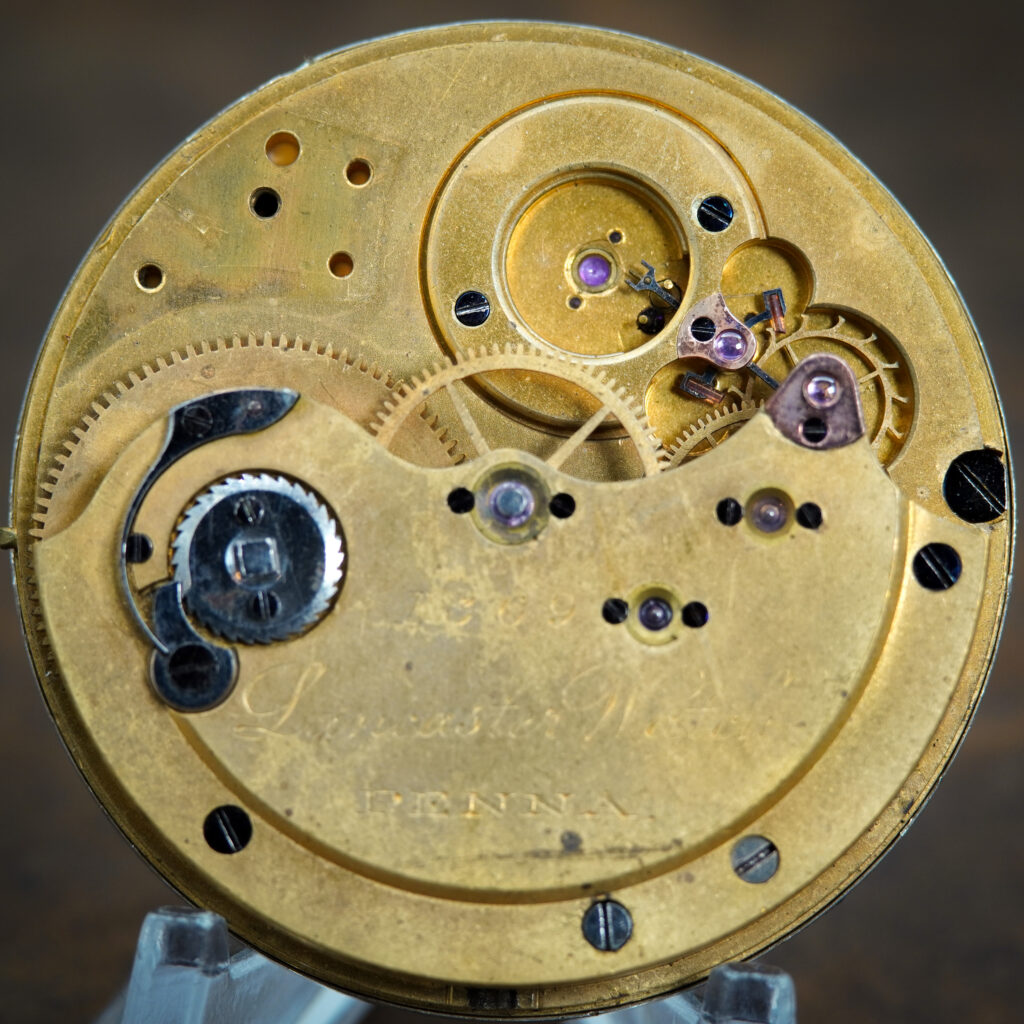 ---
With the exception of some early watches like those made by Adams & Perry, most American factories did not fit watches with double rollers in standard production until the 1880s. This feature became more prevalent in the 1890s as competition increased, especially in mid-to-high-grade watches.