Private Label Trade Names on American Pocket Watches: The Lincoln Watch & Jewelry Company: Part 4: Magazine Marketing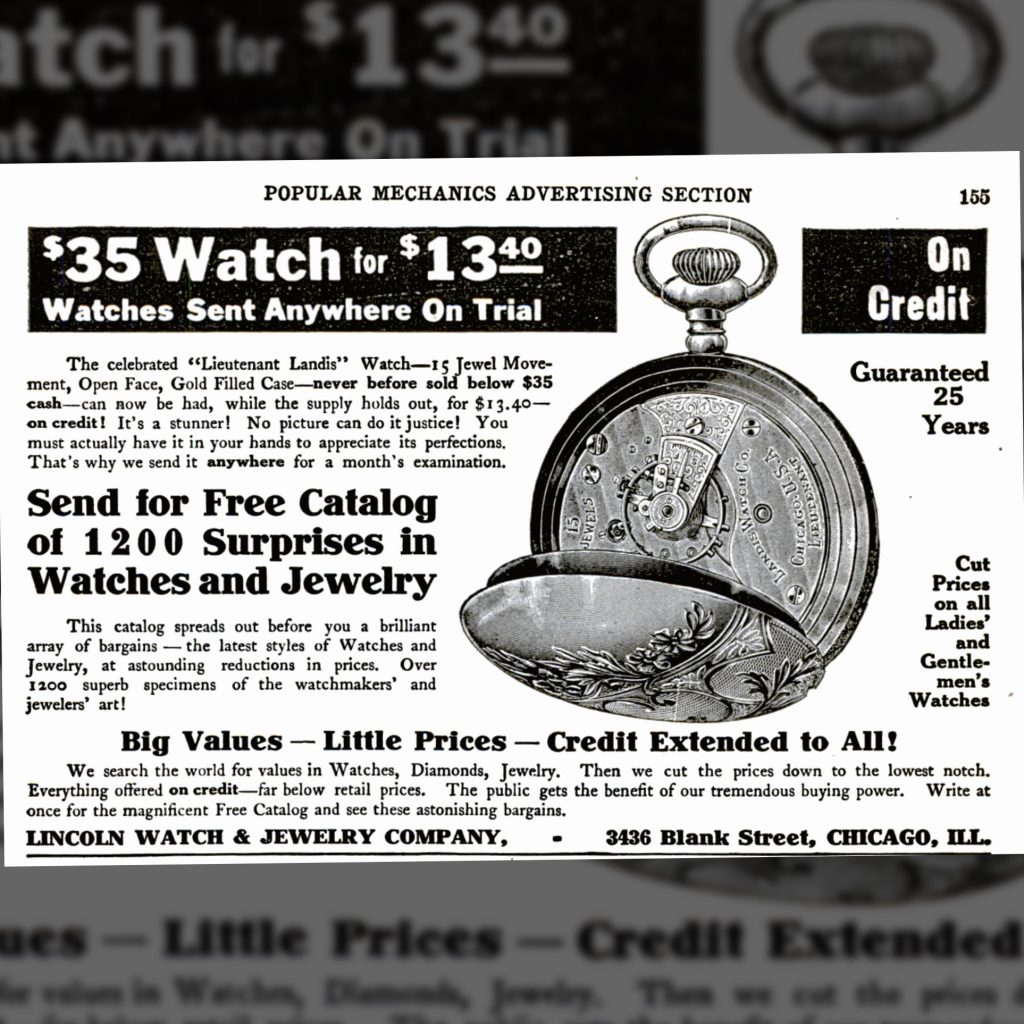 ---
Unlike other companies selling watches via mail-order at the time, the Lincoln Watch & Jewelry Company primarily advertised the Landis watch in national magazines.
The accompanying image showcases the "Lieutenant Landis" watch, based on the 18-Size 15-Jewel Grade 59 manufactured as a private label at the Illinois Watch Company factory.
An illustration of the movement clearly exhibits the barrel bridge marked "Landis Watch Co. – Chicago, U.S.A. – Lieutenant," consistent with surviving examples. 
The advertisement claims the watch typically sells for $35, strategically positioning the promotion as an exceptional deal at $13.40. However, other catalogs indicate the standard Grade 59 movement was available for purchase for approximately $4.50 in 1909. Additionally, a typical open-face gold-filled case was offered in supplier catalogs for around $13 at the time, resulting in a total list price of $17.50.