Elgin 16-Size Snap-Ring Interchangeable Dial – Patented by Charles P. Corliss
In addition to patents received for stem winding/setting innovations, Charles P. Corliss also created a patented snap-ring dial that could be arranged in such a way as to allow the movement to be fitted in a hunting or open face orientation. This was another attempt by the Elgin National Watch Company to market an "interchangeable" movement.
Corliss achieved this feat by replacing the standard seconds bit with a center sweep hand and implementing a snap-ring that secured the dial to the movement with the stem at either the 12:00 or 3:00 position, depending on preference. The Corliss dial was introduced with the Elgin 16-Size Model 4, often referred to by collectors as a "doctors watch" because of the fine seconds delimitation around the perimeter of the dial.
Unfortunately, this innovative approach ultimately failed in the market, with a total production across the three Model 4 grades of approximately 8,200.
Pictured: Dial on Elgin Grade 83 – 16-Size, Model 4, 16 Jewels, c.1882, Serial No. 943468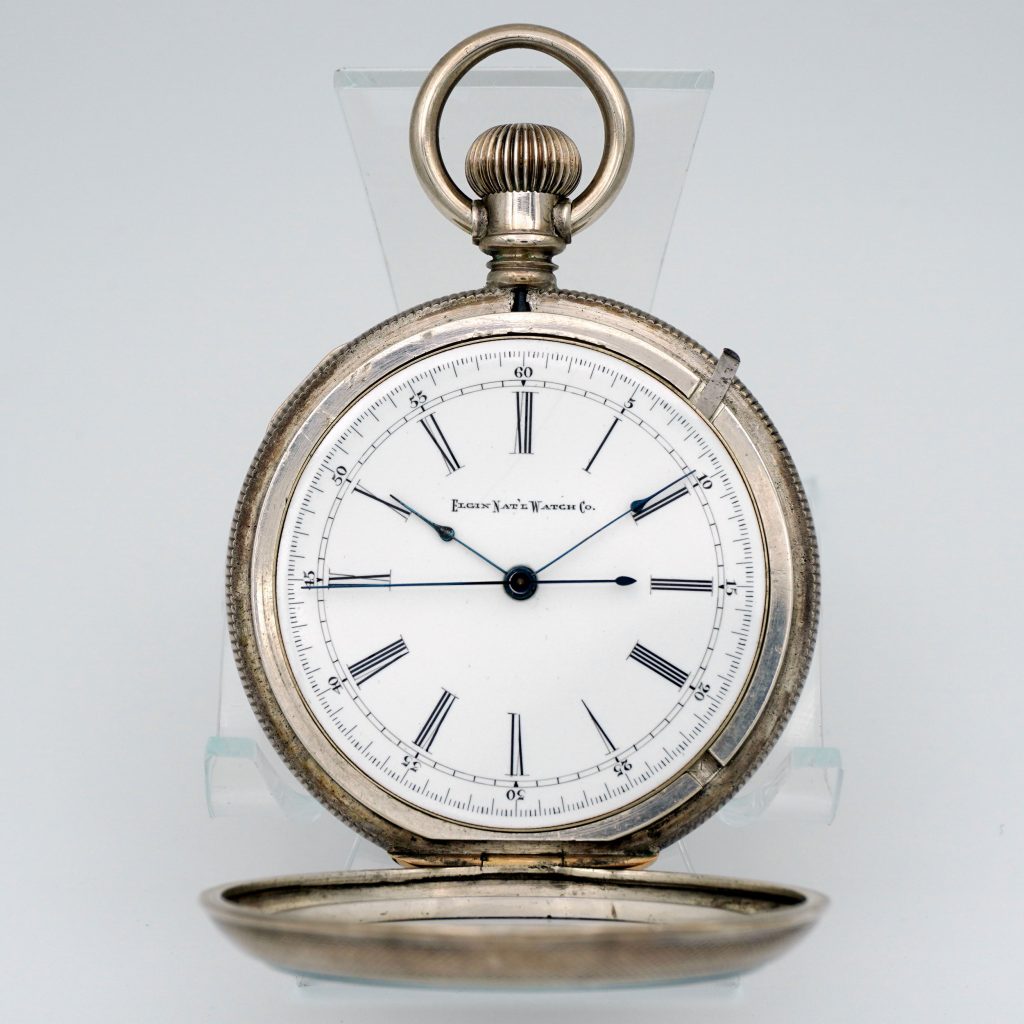 ---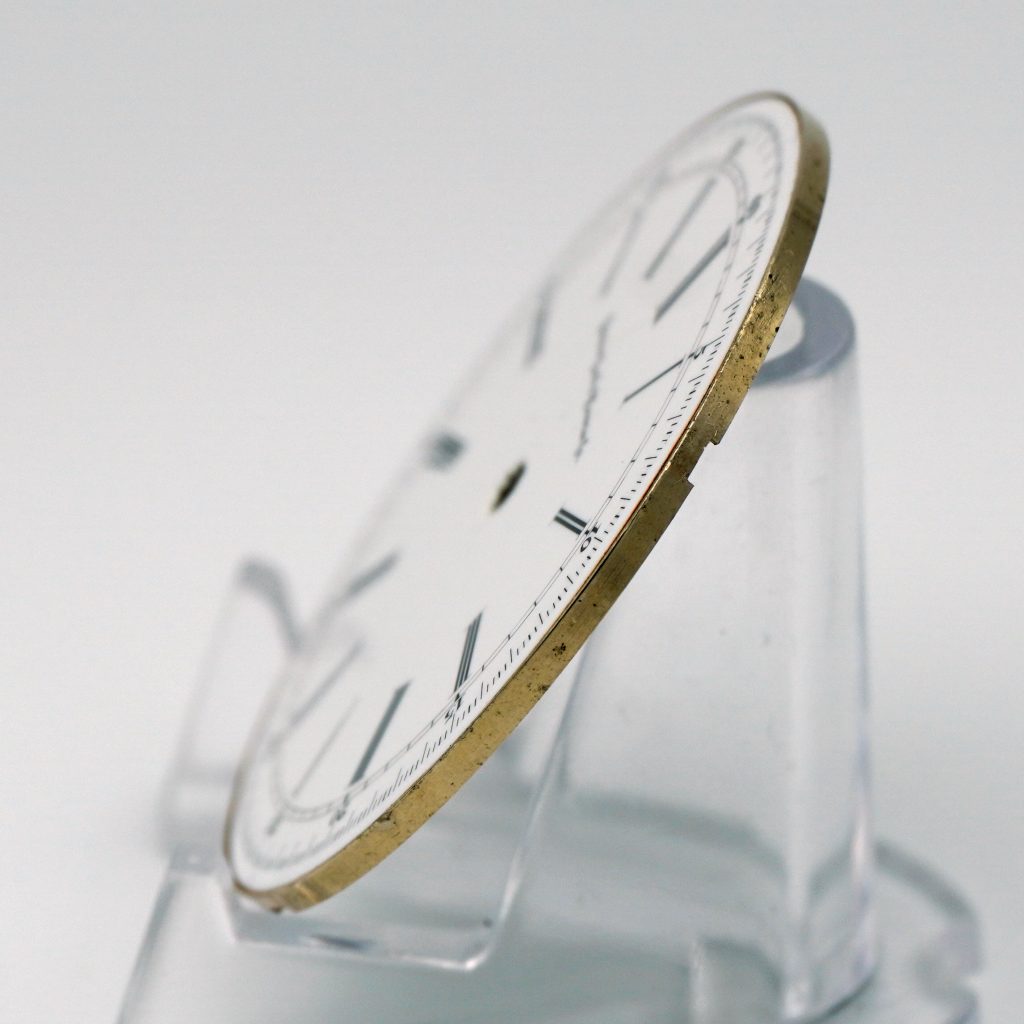 ---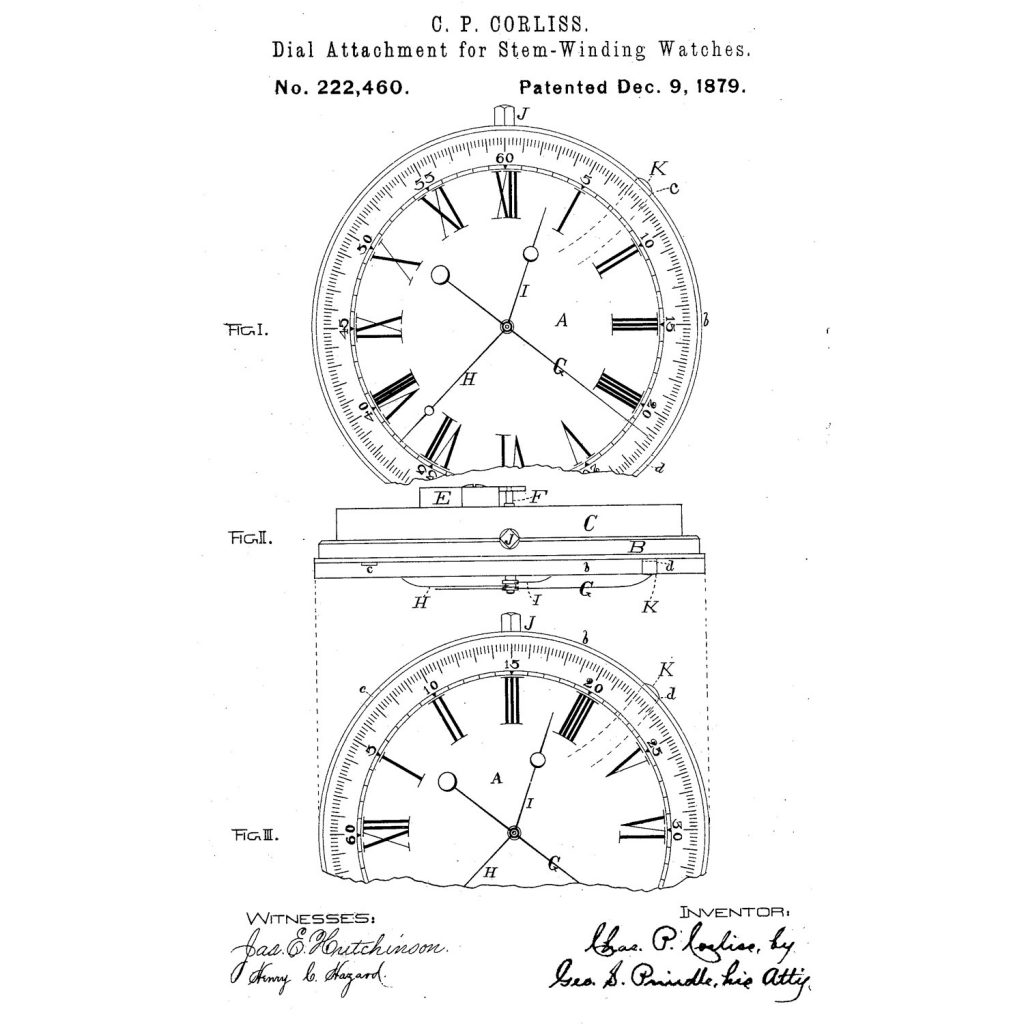 ---