Private Label Trade Names on American Pocket Watches: "Burlington Watch Co." Part 34: The U.S. Navy Burlington Watch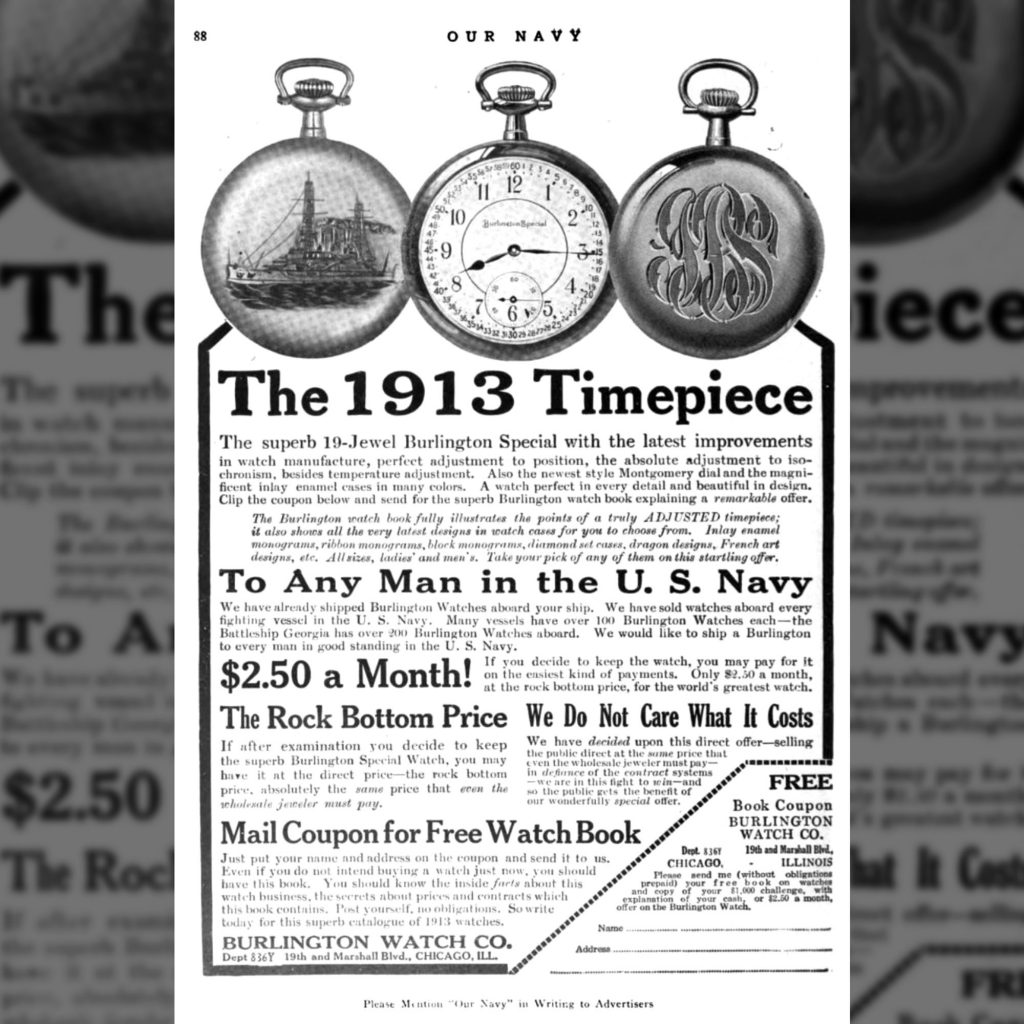 ---
The Burlington Watch Company frequently leveraged the popularity of their watches in the U.S. Navy to present the Burlington as a reliable watch.
Because the Burlington Watch Company was not associated with the United States Navy in an official capacity, the company strategically advertised to men in the Navy to populate the battleships with more watches to perpetuate their marketing position.
In 1913, the Burlington Watch Company advertised in Our Navy magazine declaring an ambitious objective to "ship a Burlington to every man in good standing in the U.S. Navy." The "1913 Timepiece" could even be ordered with a battleship engraved on the case.
As more orders were received from men in the U.S. Navy, the company was able to publish larger claims regarding the extensive adoption aboard the prestigious battleships.