Lancaster Watch Company c.1880 "Grim Reaper" Penny-Farthing Trade Card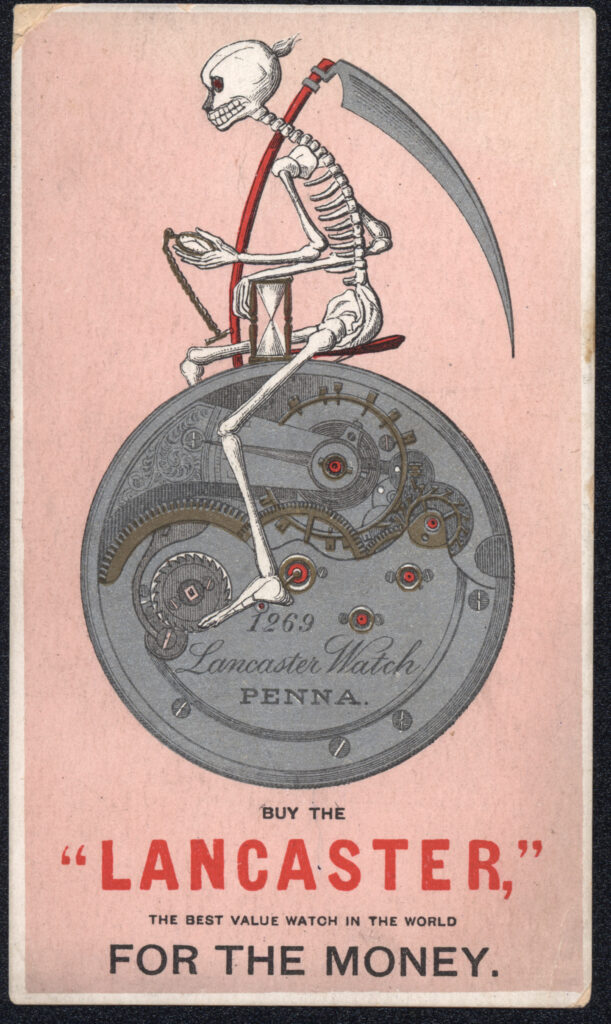 ---
The Lancaster Watch Company issued this iconic trade card around 1880 to promote "The Best Value Watch in the World for the Money."
At the time, the company was still finishing movements in inventory from the Adams & Perry Watch Company era. One of these movements is prominently featured on the advertising trade card distributed by the company. The silvered ink print elegantly showcases the prestigious "Lancaster Watch" movement with twenty jewels, originally designed by Edwin H. Perry.
---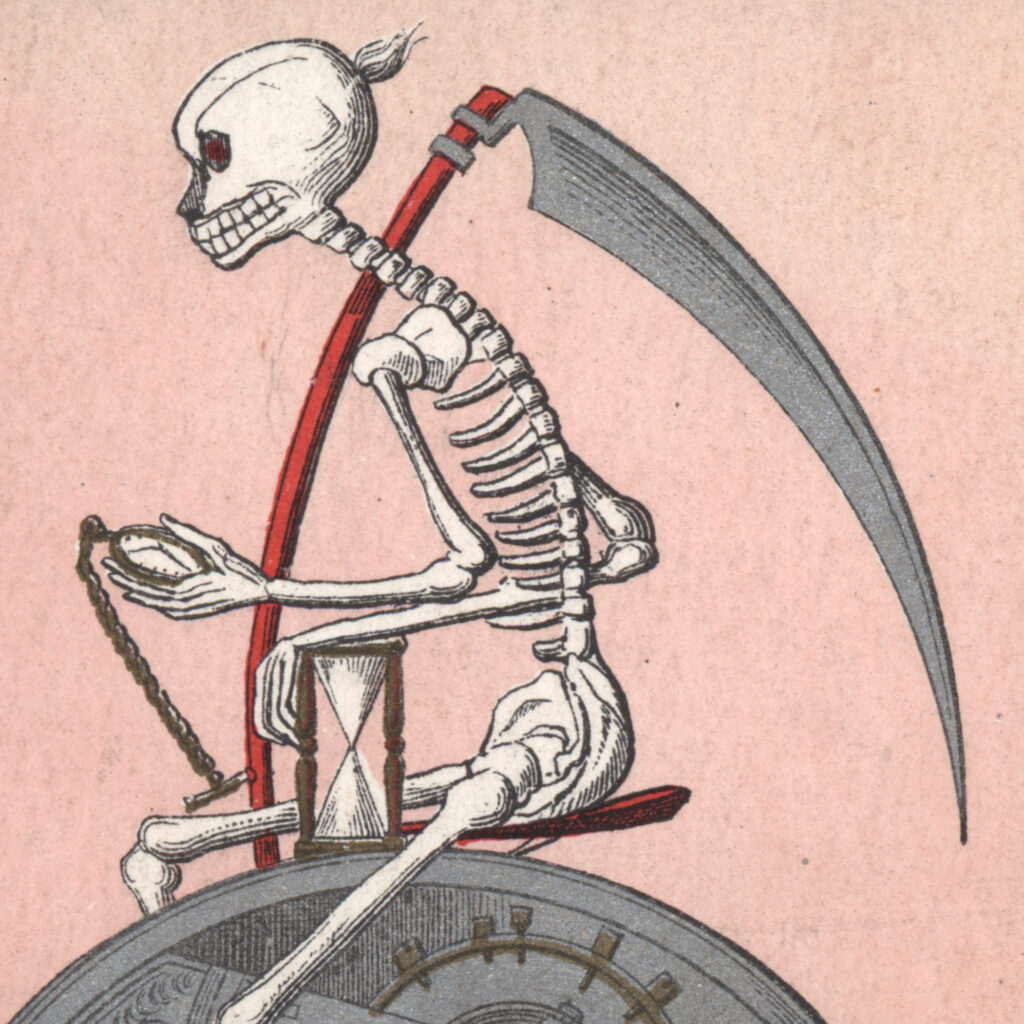 ---
A skeletal figure representing the Grim Reaper is perched atop the watch movement, equipped with a pocket watch, hourglass, and harvesting scythe. For an unknown reason, the Grim Reaper is using the watch as a penny-farthing, an early version of the bicycle. Despite the omission of the back wheel, the pedal extending from the center wheel and the riding seat is undeniable.
---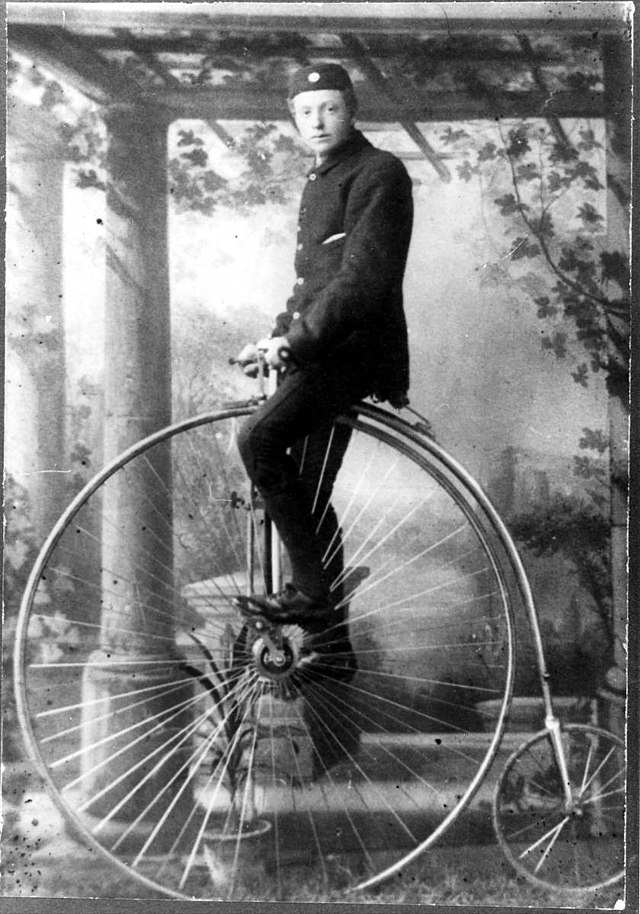 ---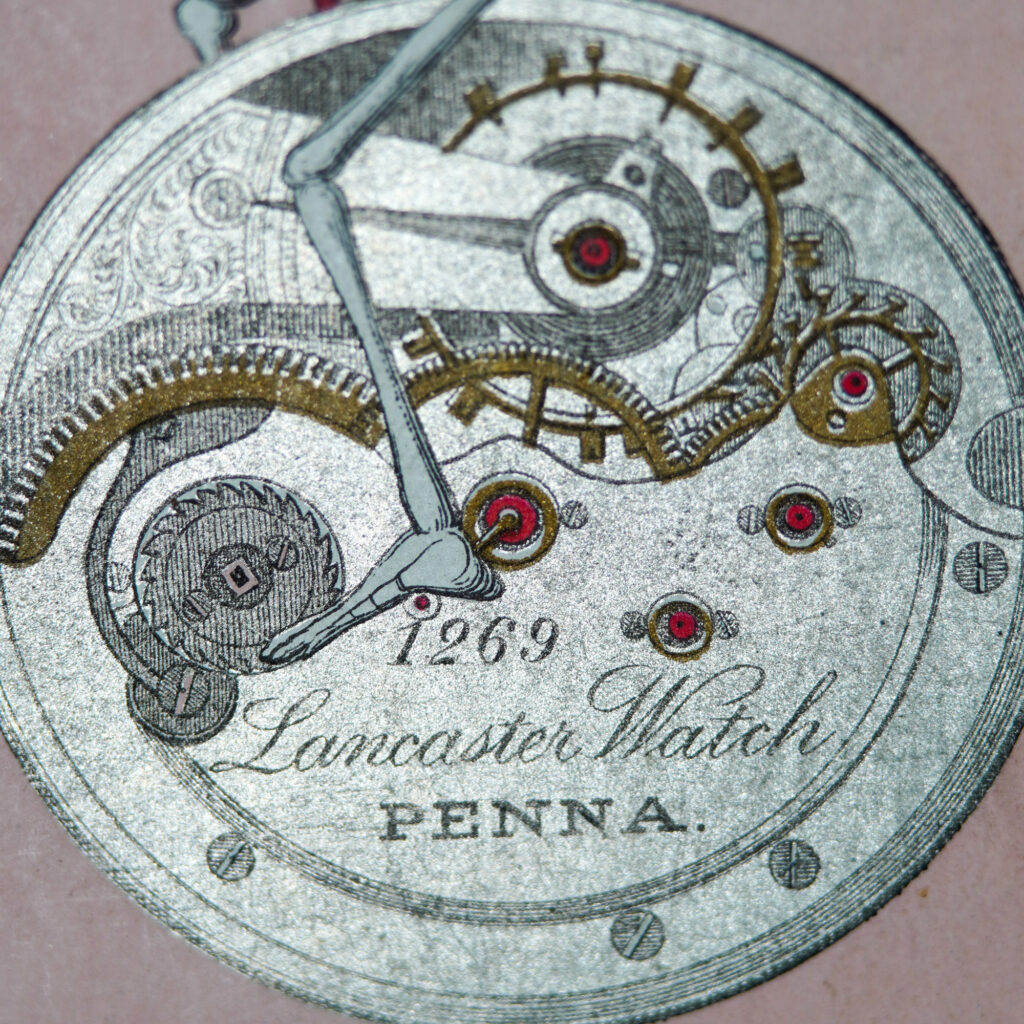 ---
The concept of the Grim Reaper originated in the early fifteenth century, symbolizing the one who harvests souls from the earth. Interestingly, there are parallels between the Grim Reaper and Chronos, the personification of time in Greek mythology – also known as "Father Time." Both figures typically carry an hourglass and harvesting scythe. However, the Grim Reaper is usually depicted as a skeleton, while Father Time is generally exhibited as a wise old man with a long beard and large wings. This association likely influenced the artistic direction of the Lancaster trade card.
---
---
Other American watch companies utilized similar concepts in advertising. The Elgin National Watch Company employed the Father Time character in numerous promotions. The Hampden Watch Company also used variations of the Father Time figure – but mostly to humorously mock the concept used by Elgin.
---
---