Private Label Trade Names on American Pocket Watches: The Non-Magnetic Watch Company: Part 39: The Swiss Operation – The Badollet Factory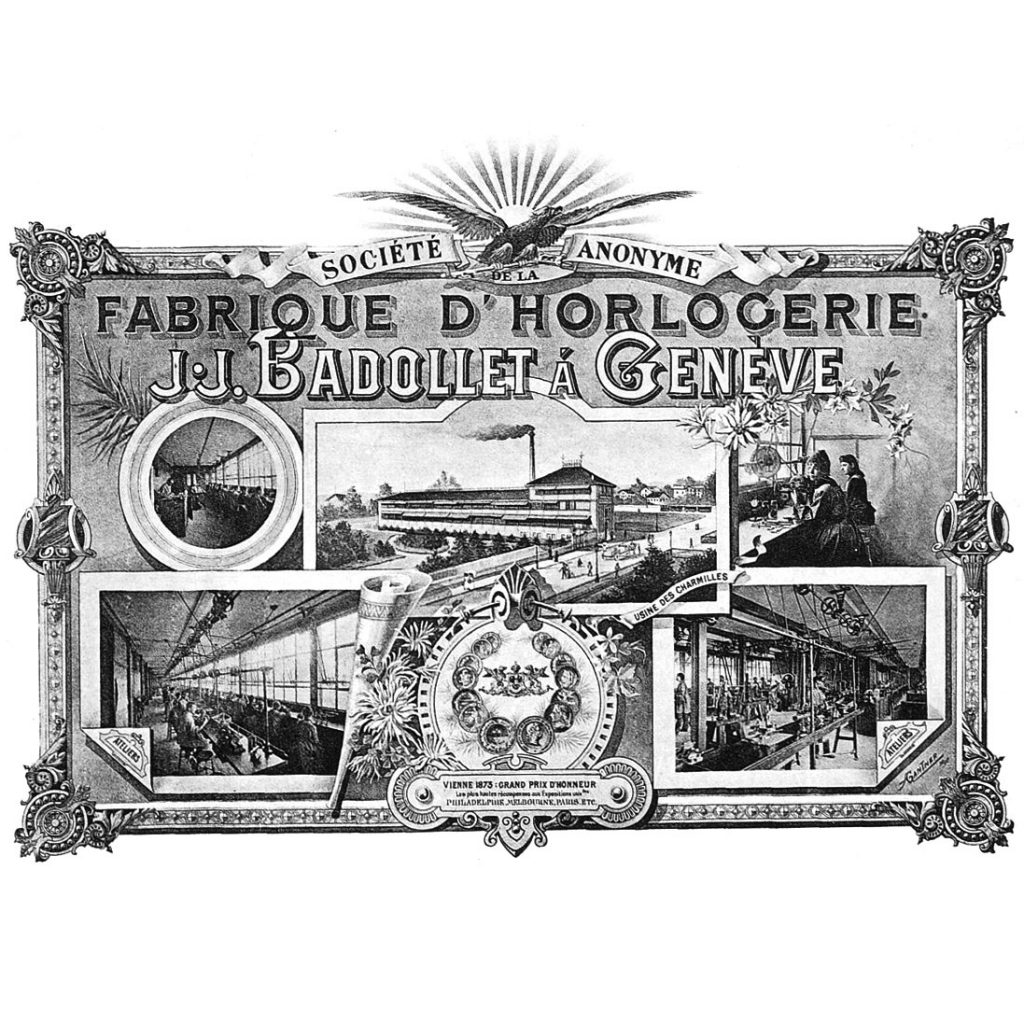 ---
The business operation of the Geneva Non-Magnetic Watch Company in Switzerland was more complex than most American watch factories. Production spanned several factories, with many different companies working together to manufacture the non-magnetic watches for the American market.
In January 1888, James Haswell visited the offices and factories managed by the company and published a summary in the March 1888 issue of The Horological Journal.
The Geneva Non-Magnetic Watch Company partnered with two additional manufacturers to produce movements designed for the American market when production began. Jean-Jacques Badollet was selected to manufacture the superior grade movements. According to Haswell, these movements were "tastefully damascened" and were "of highest finish, compensated and adjusted." Approximately 650 movements were produced each month at the Badollet factory, designated as the "Model 1" in material catalogs.
---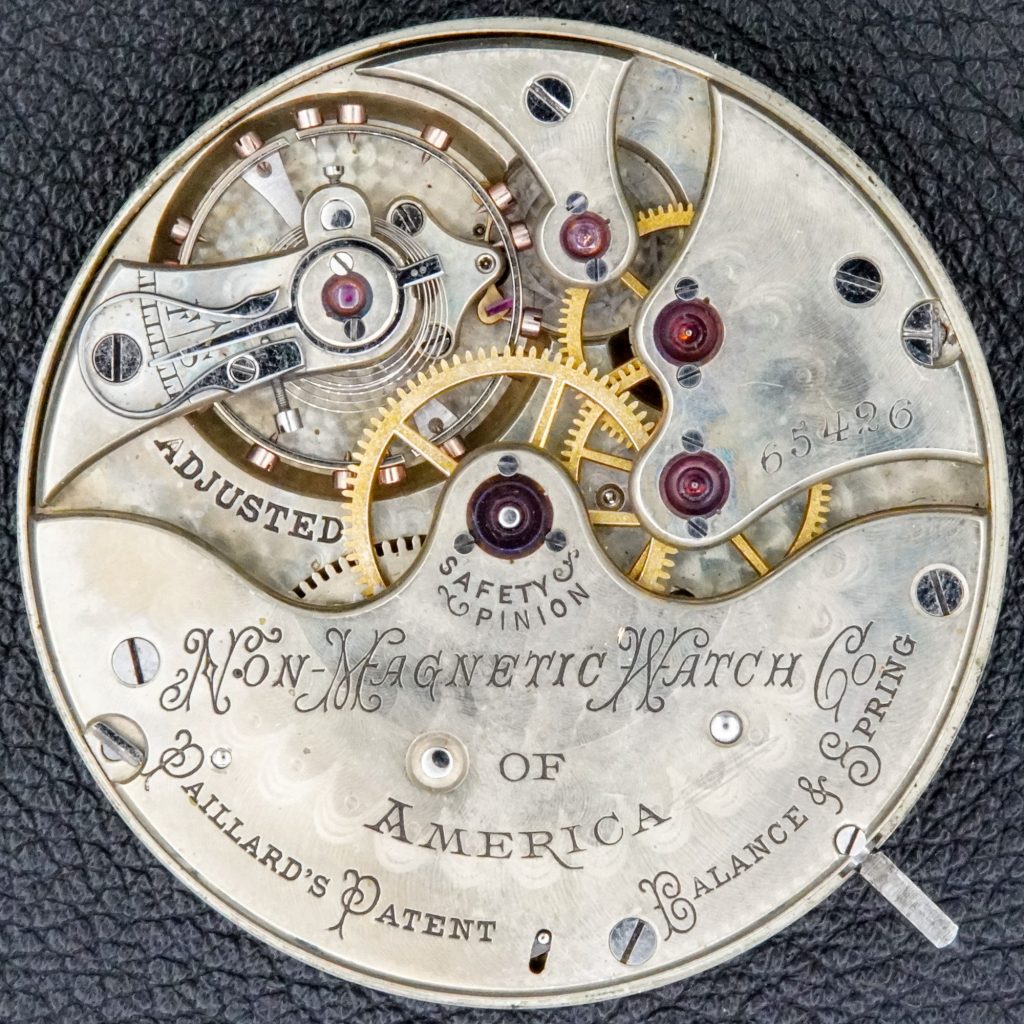 ---
The Badollet factory was located in Geneva near the banks of the Rhone River, which provided power to the modernized factory equipment. The machinery was likely imported from the United States to manufacture watches on the "American System."
While Haswell did not directly identify Badollet in his account, the May 1908 issue of the Journal Suisse d'Horlogerie provides support for substantial production at the Badollet factory on behalf of the Geneva Non-Magnetic Watch Company:
[Translated from French]
"A few years earlier, the house J.J. Badollet & Co. had introduced on the market a very appreciated watch, brand "Léman". At about the same time, an American company was formed, under the name of "Geneva Nonmagnetic Watch Co.", in order to use the spiral

and the palladium alloy balances that C.A. Paillard had created in 1877 and in 1885. J.J. Badollet & Co., somewhat neglecting their usual clientele, made a fairly large number of movements for this company, which unfortunately for them was not in business long, being obliged to proceed to liquidation."May 1908 issue of the Journal Suisse d'Horlogerie
Shortly after production for the Geneva Non-Magnetic Watch Company was terminated, Badollet created a new company to manufacture another product for the American market, this time working with Albert H. Potter on the inexpensive Charmilles watch.