c.1889 Elgin Grade 71 6-Size Movement with Raised Gold Settings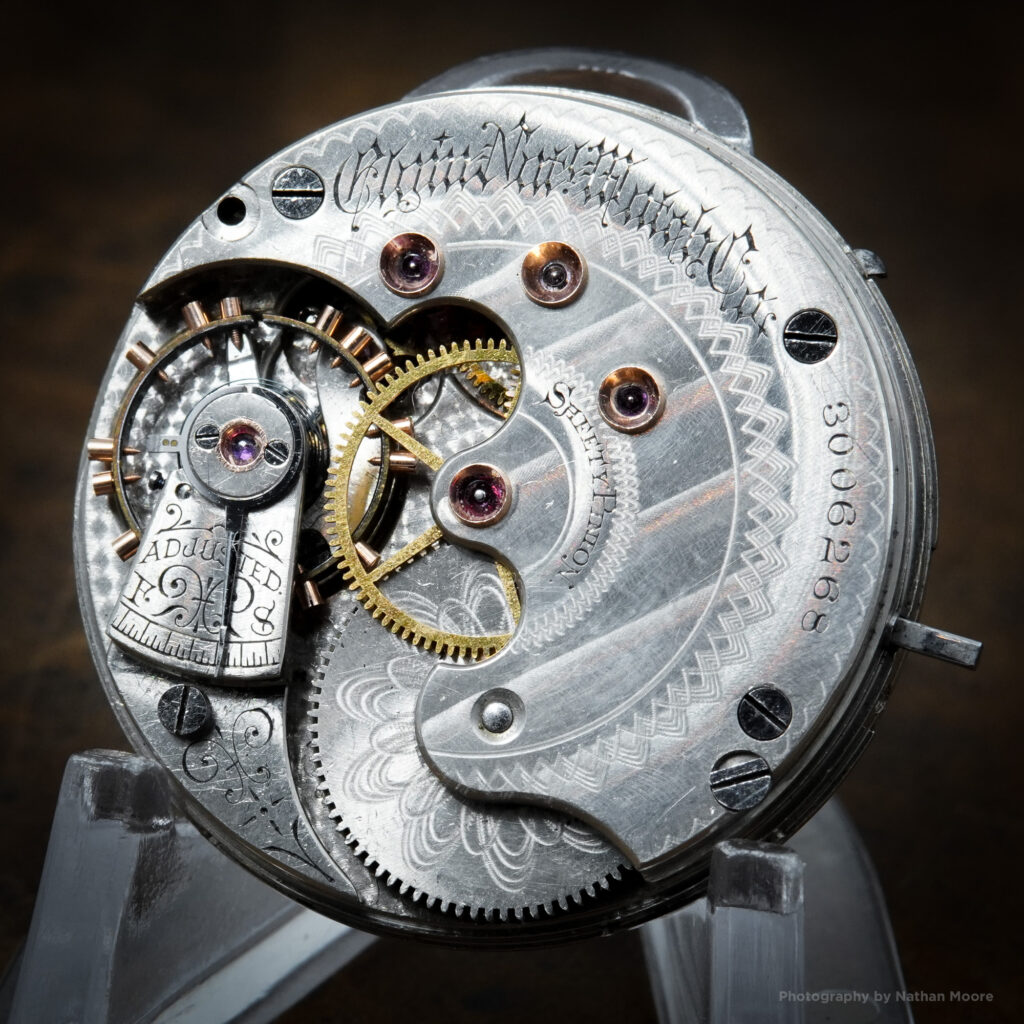 ---
The Grade 71 represented the finest ladies' movement offered by the Elgin National Watch Company in the 1880s. Originally introduced as an 8-Size movement in 1878, the Grade 71 featured 17 ruby jewels in elegant raised gold settings, similar to those ornamenting the prestigious 21-Jewel interchangeable movements. The introduction of the new ladies' line was likely in response to Waltham's 8-Size "Riverside" stem-wind movements introduced a few years earlier.
---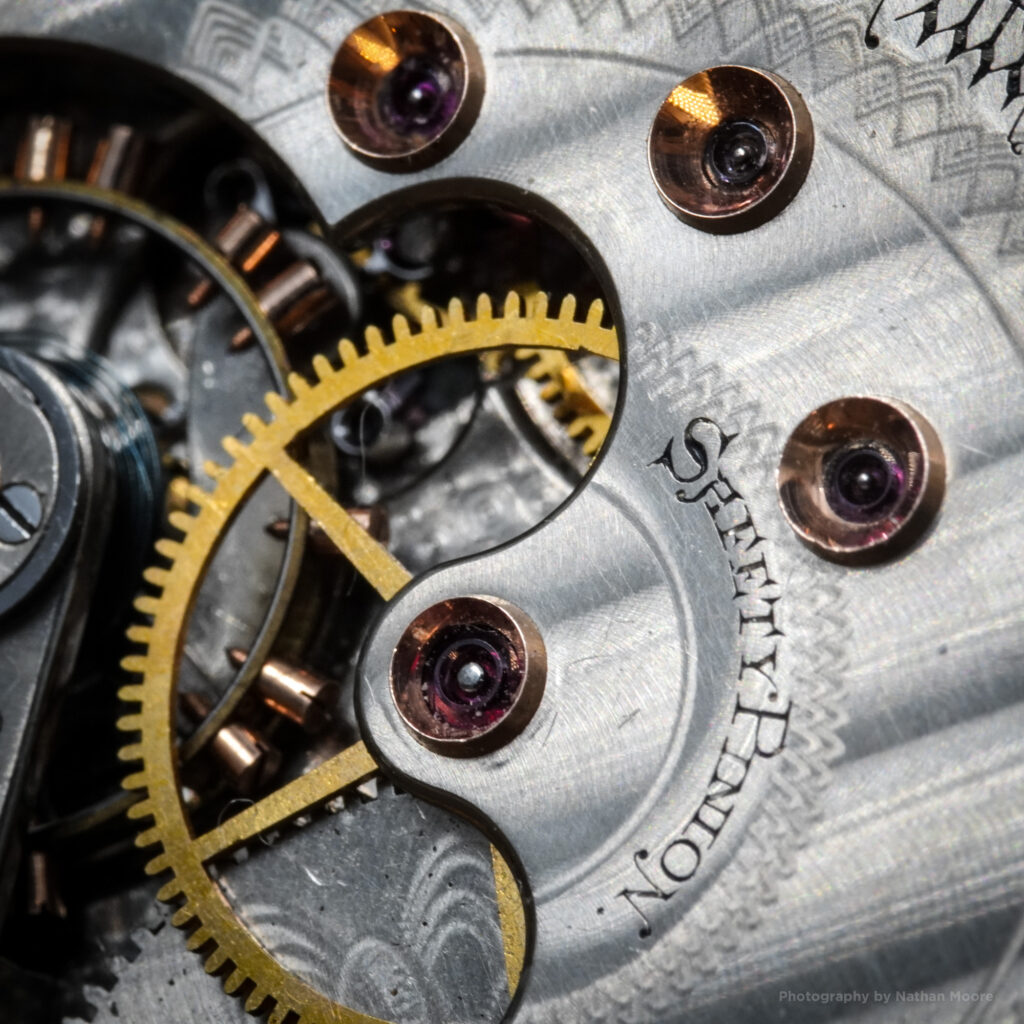 ---
The Grade 71 also represented the first 17-Jewel grade manufactured at the Elgin factory and was the only Elgin grade to feature 17 jewels until the introduction of the 0-Size Grade 112 around 1889.
The 1882 Otto Young & Co. catalog described the 8-Size Grade 71 movement:
"No. 71 (Nickel). Expansion Balance, 17 Ruby Jewels (5 pairs in raised Gold Settings), Breguet Spring, finely adjusted and finished throughout." 1882 Otto Young & Co. Catalog
---
The price for this premium ladies' movement was listed at $71.55, equivalent to approximately $2,200 in today's economy. The only Elgin grades that demanded a higher price at the time were the interchangeable grades No. 72 ($127.41) and No. 91 ($135.41).
By the time Otto Young distributed their 1885 catalog, the prices for the interchangeable movements had increased dramatically. The No. 72 was listed at $170.00, and the No. 91 was $180.00. However, the ladies' 8-Size No. 71 had decreased in price to $60.00.
---

---
By 1888, the ladies' line was finally listed as 6-Size in the Otto Young catalog. However, factory records and observations of surviving examples suggest the company transitioned from the 8-Size model to the 6-Size model around 1884, following the trends established in the market at the time.
---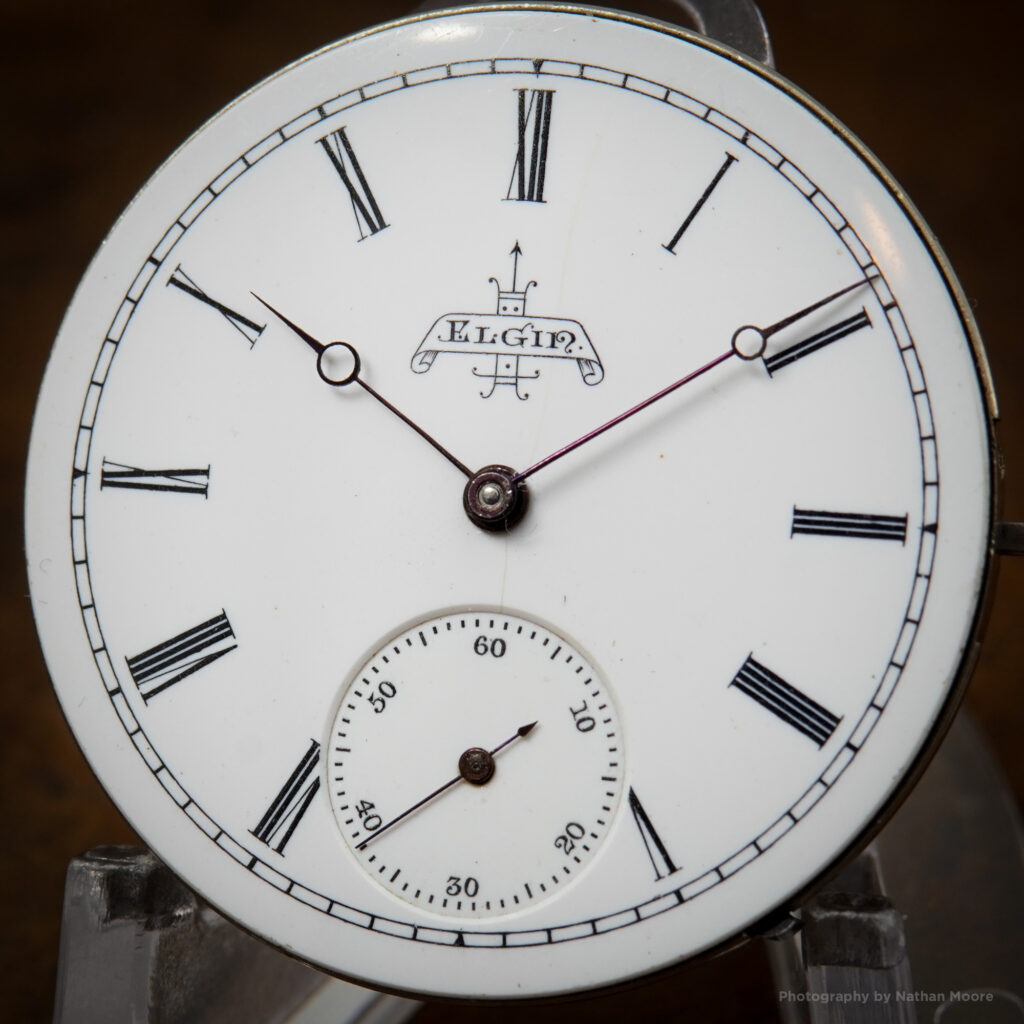 ---
Many of the later Grade 71 movements were fitted with moon hands and an illustrative Elgin "Castle" dial or other fancy variations.
---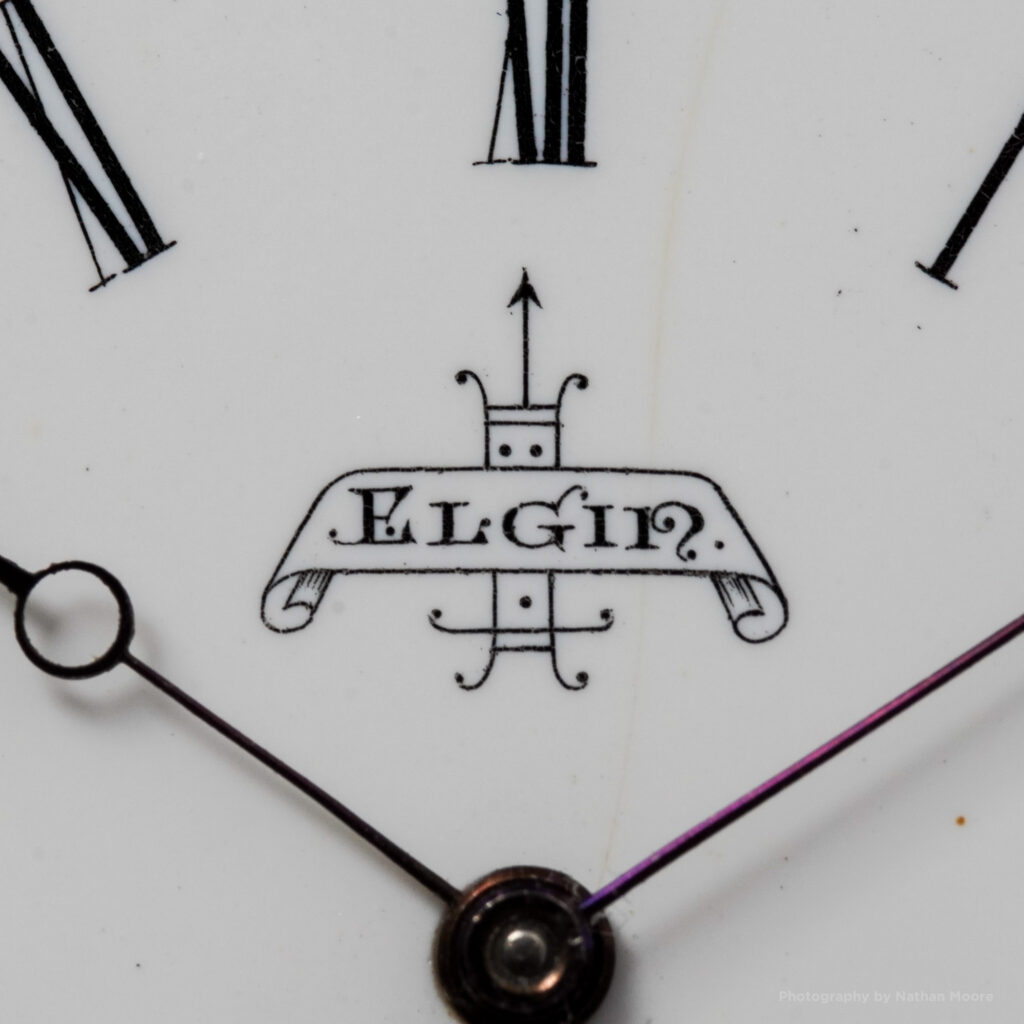 ---
Total production of the Grade 71 is estimated at 5,000… 1,000 in the earlier Size 8 variation and 4,000 in the Size 6:
514,001-515,000 [1,000, c.1878]: 8-Size
1,170,001-1,171,000 [1,000, c.1883]: 6-Size
1,458,001-1,460,000 [2,000, c.1884]: 6-Size
3,006,001-3,007,000 [1,000, c.1889]: 6-Size
---