Private Label Trade Names on American Pocket Watches: "Burlington Watch Co." Part 69: Expansion of the Canadian Market to the Pacific Coast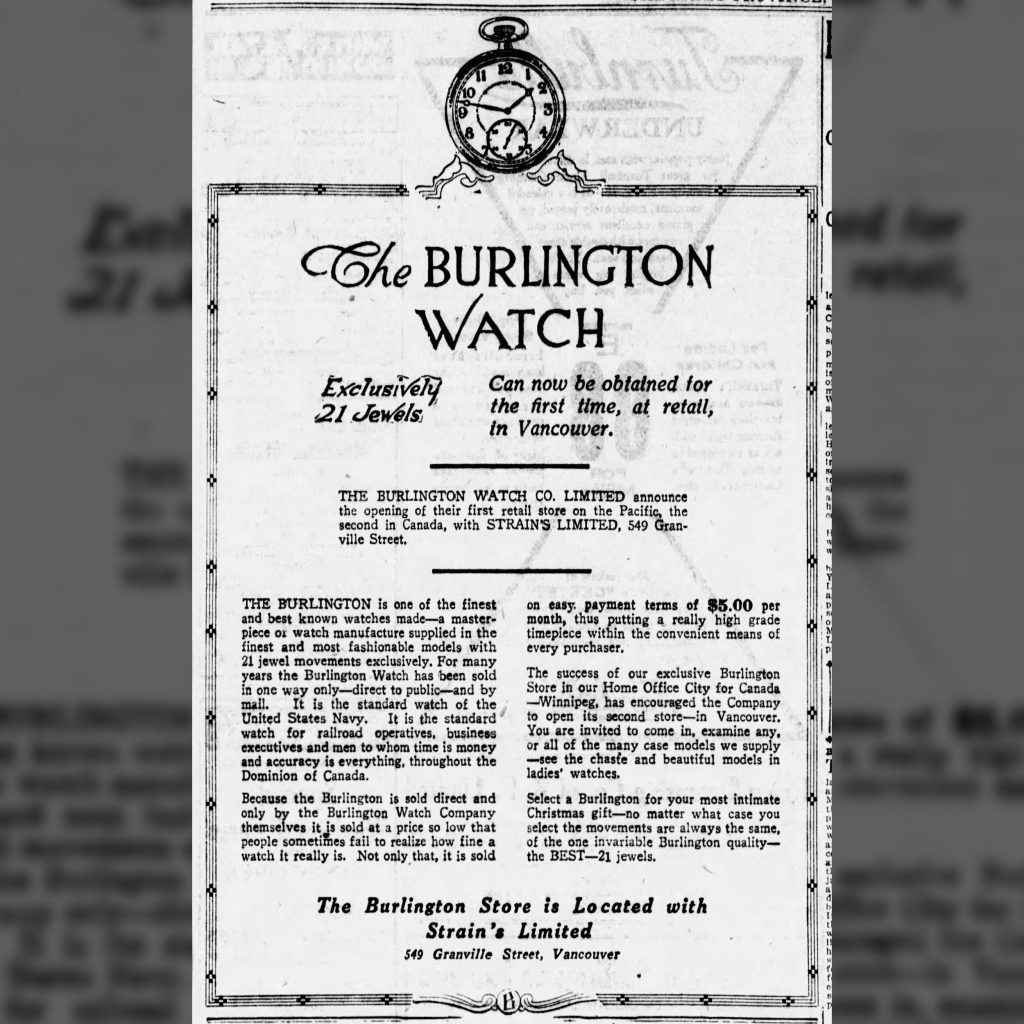 ---
Following the success of the Burlington Watch Company's operation in Winnipeg, the company aimed to expand further into the Canadian market. In 1922, Babson Bros. partnered with Strain's Limited in Vancouver to offer the Burlington watch line on the Pacific coast. This arrangement also represented the first time the Burlington watch was sold at retail instead of via mail-order.
A decade earlier, the Burlington Watch Company opened a sales office in San Francisco to test the west coast market. However, the location was not as successful as the company had hoped, and sales efforts ceased after a few months.
However, the new location in Vancouver leveraged a strategic partnership that allowed the company to utilize a reputable brand to sell the Burlington watch line in a retail location for the first time.
Advertisements suggest that the Burlington watches offered in Vancouver were manufactured by the Illinois Watch Company during this era, matching the successful product line sold in the United States.