Private Label Trade Names on American Pocket Watches: "Burlington Watch Co." Part 70: Canadian Burlington Order Form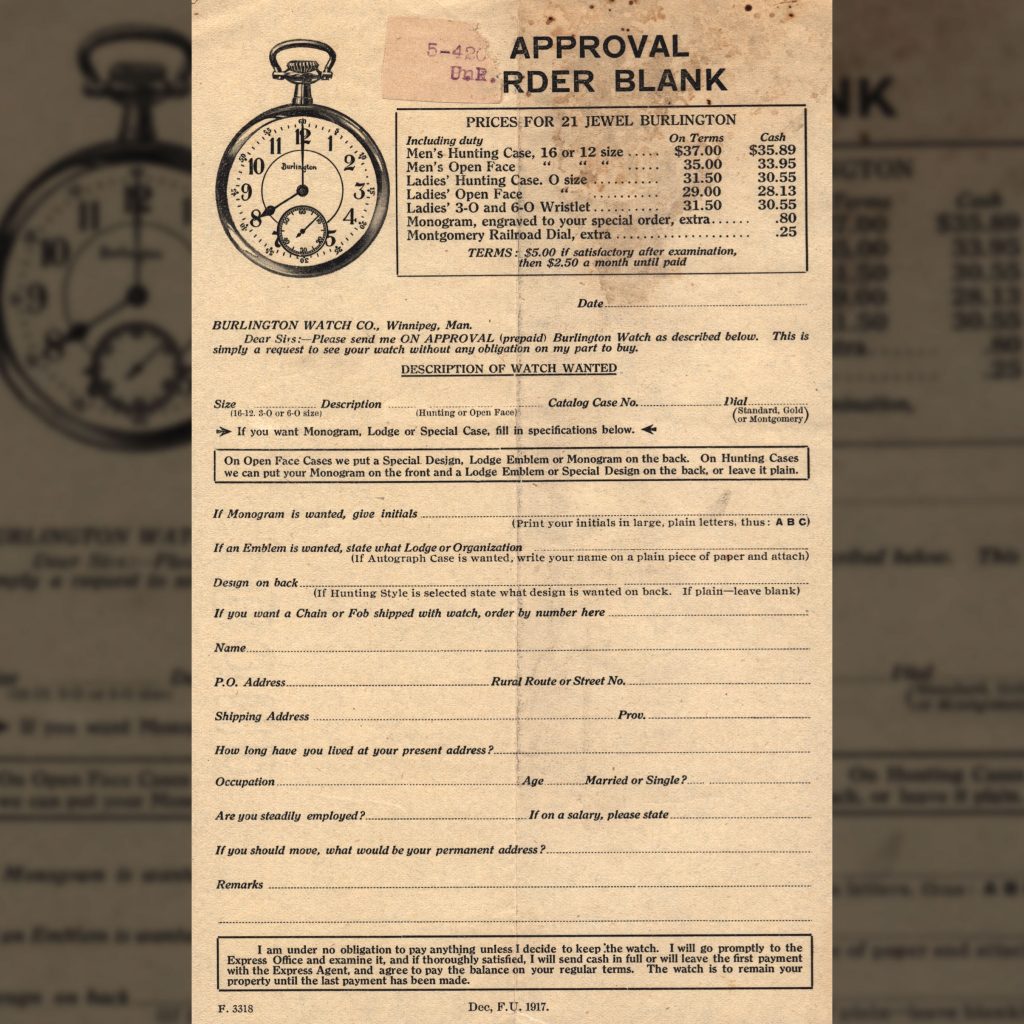 ---
When the Burlington Watch Company expanded into the Canadian market by opening a Winnipeg sales office, the watches offered were identical to those offered in the United States, manufactured by the Illinois Watch Company.
A 1917 order blank suggests that customers in Canada were also provided with similar customizations and add-on features as those in the United States, with prices aligned to the American market.
The base price for the 16-Size and 12-Size Burlington watches in hunting configuration was set at $37.00. The ladies' 0-Size hunting watch was priced at $31.50. Customers could also order a case customized with a monogram for an additional $0.80 or a Montgomery dial for $0.25.