Closeup Detail of a 1935 Metal Dial Manufactured by the Elgin National Watch Company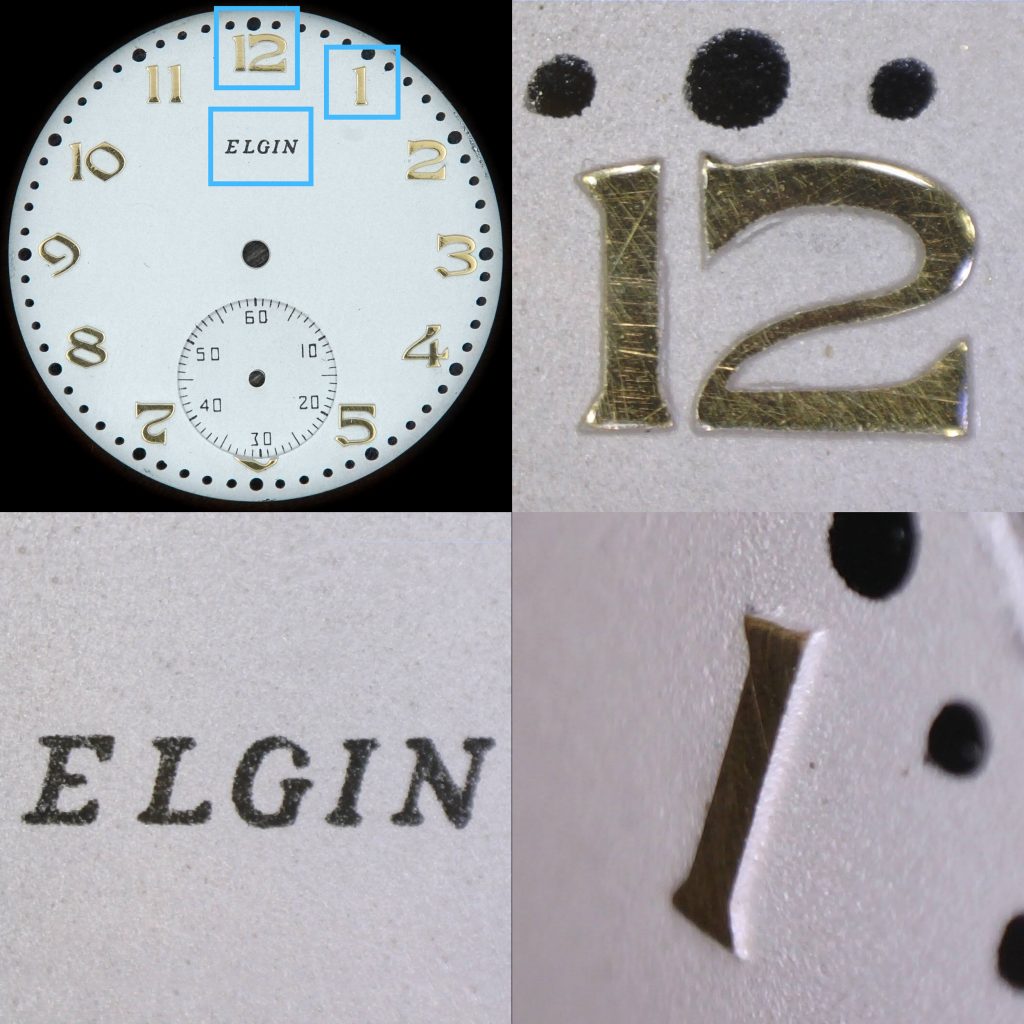 ---
A close inspection of this c.1935 metal dial from the Elgin National Watch Company provides insight into the manufacturing process employed at the time.
The hour numerals are embossed directly into the metal by a large drop-press machine. After the surface of the dial is coated with a layer of metallic paint, black markings are stamped onto the dial. The dial is likely fired to set the paint, and the gold figures are then finished and polished to contrast the silver dial surface.
This process differed from the technique utilized during the 1920s, when the dial surface was silvered using a plating process rather than painted. However, the newer method was cheaper and more efficient to produce dials in larger quantities.