Private Label Trade Names on American Pocket Watches: "Burlington Watch Co." Part 64: Burlington Strap Watches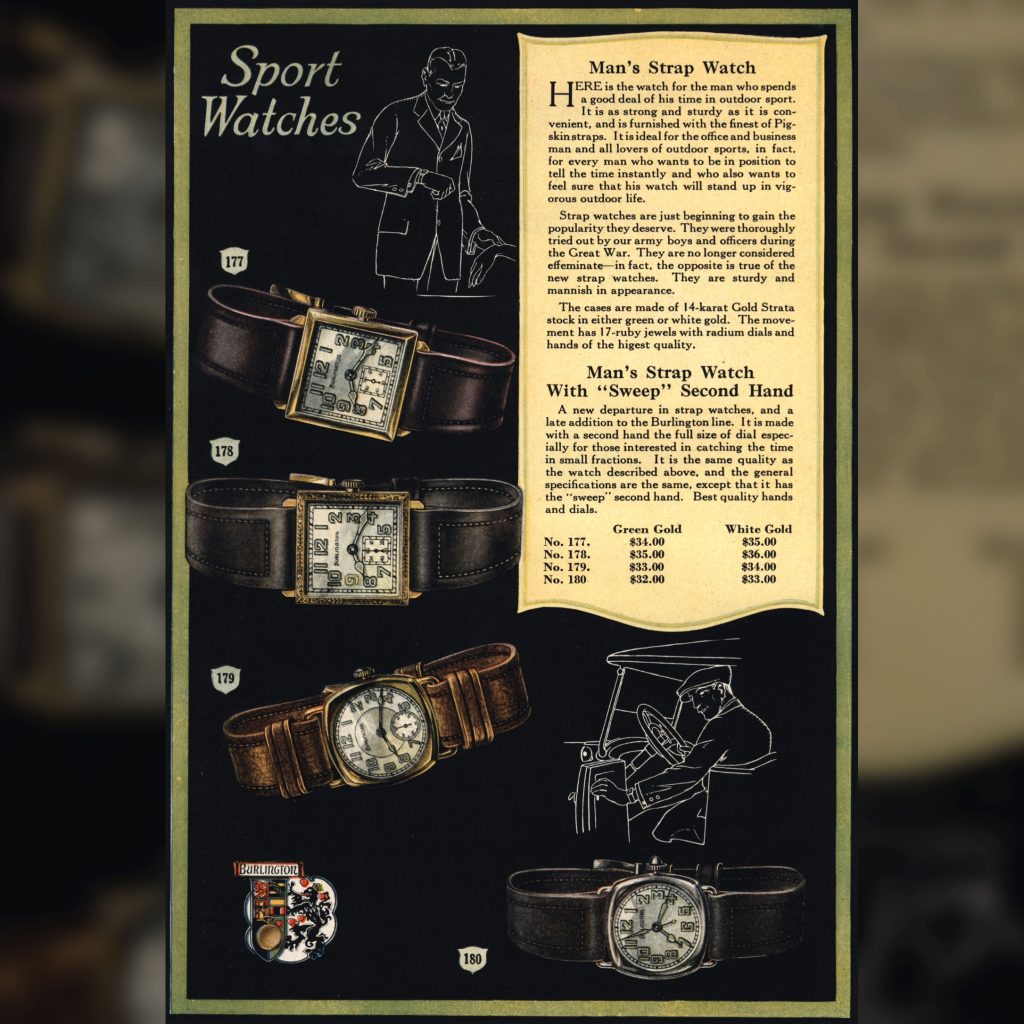 ---
In the 1920s, "strap watches" were gaining popularity as an alternative to conventional pocket watches. Strap watches served as a convenient and reliable solution for soldiers during World War I, spurring global interest. Once considered a fashionable and novel timepiece for ladies, the wide use of strap watches by servicemen was enough to shift public opinion and increase demand for masculine wristwatches.
Responding to this new interest, the Burlington Watch Company introduced a line of men's strap watches. Instead of using movements from the Illinois Watch Company factory, movements were imported from Switzerland, many being sourced from the Favre Watch Company and the Barbezat-Bole Company.
The c.1923 Burlington Watch Company Catalog identifies the trend moving toward strap watches (wristwatches) in the men's market:
"Strap watches are just beginning to gain the popularity they deserve. They were thoroughly tried out by our army boys and officers during the Great War. They are no longer considered effeminate – in fact, the opposite is true of the new strap watches. They are sturdy and mannish in appearance."c.1923 Burlington Watch Company Catalog
The Burlington "Sport Watch" line included strap watches featuring radium dials and hands, providing illumination in low light. The "14K Gold Strata" gold-filled cases were available in green gold and white gold options.
This decade marked the beginning of the end for the pocket watch market. As wristwatches became more popular, pocket watch production began to fade.