Private Label Trade Names on American Pocket Watches: "Santa Fe Special" Part 16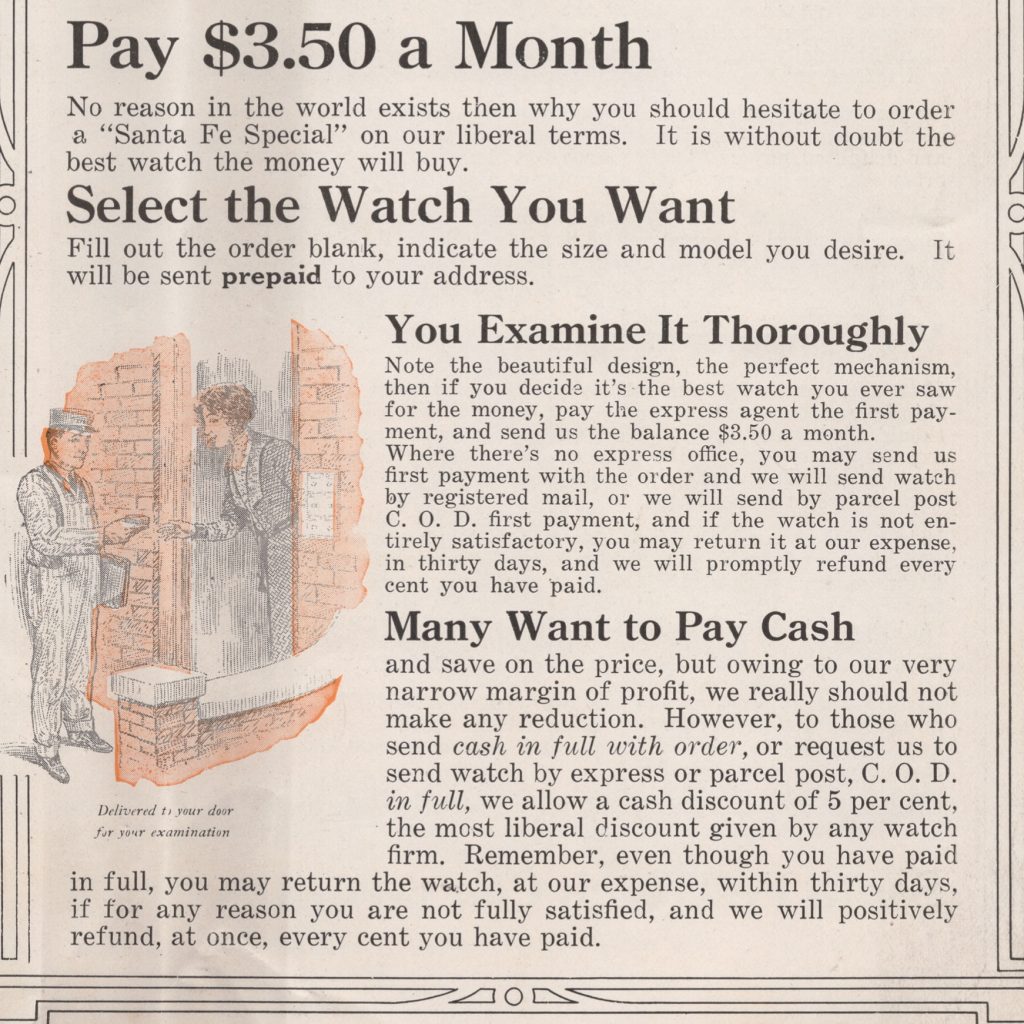 ---
The payment terms offered by the Santa Fe Watch Company changed over time. During the 1920s, customers could purchase a watch with a down payment of $3.50, paid at the time of the order or cash on delivery (C.O.D.).
The remaining balance would then be submitted in $3.50 installments each month.
While the installment plan was the ambitious marketing strategy behind the Santa Fe Special sales campaign, some customers preferred to pay for the entire watch in one payment at the time of purchase. For these customers, a five percent discount was provided, as explained in the c.1920 Santa Fe Watch Company catalog:
"Many want to pay cash and save on the price, but owing to our very narrow margin of profit, we really should not make any reduction. However, to those who send cash in full with order, or request us to send watch by express or parcel post, C.O.D. in full, we allow a case discount of 5 per cent, the most liberal discount given by any watch firm. Remember, even though you have paid in full, you may return the watch, at our expense, within thirty days, if for any reason you are not fully satisfied, and we will positively refund, at once, every cent you have paid."c.1920 Santa Fe Watch Company Catalog
Even when paid in full, the company offered a risk-reversal guarantee to secure the sale.