Private Label Trade Names on American Pocket Watches: "Santa Fe Special" Part 5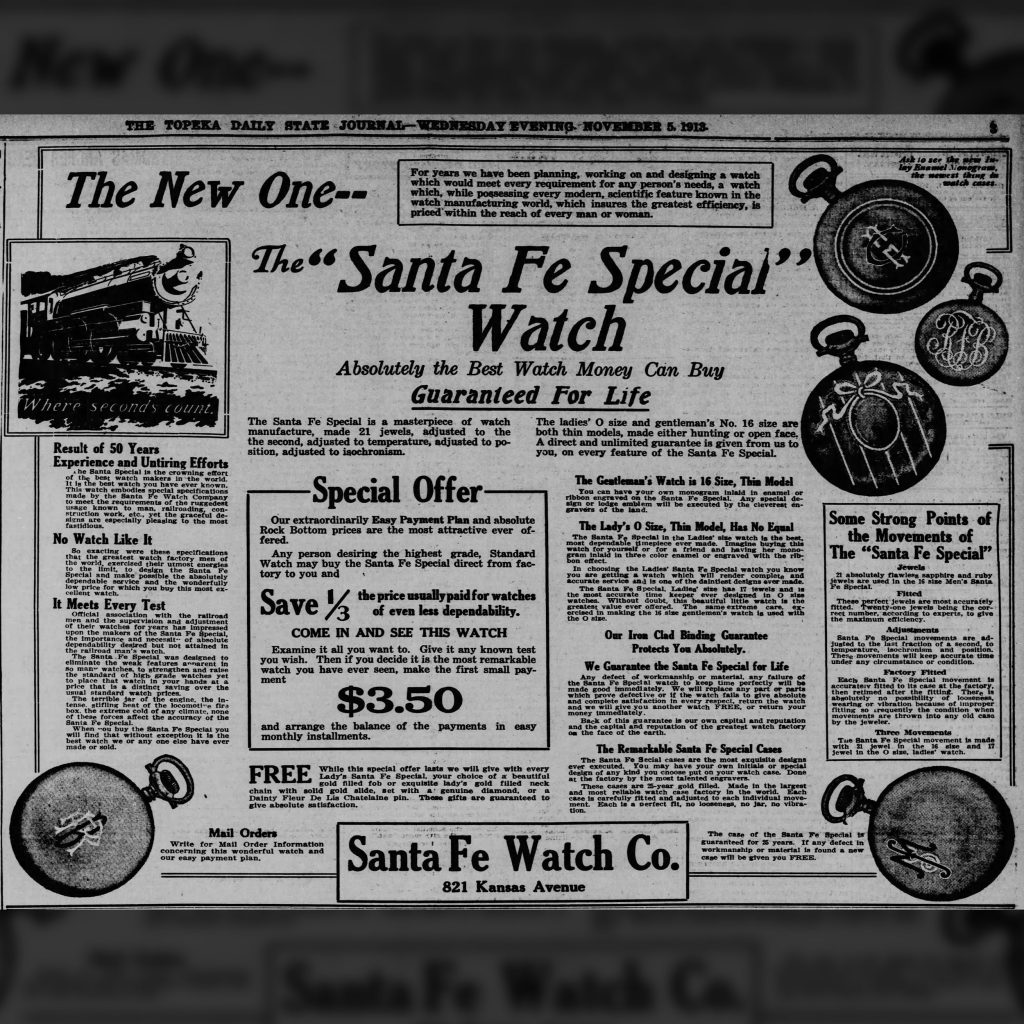 ---
On November 5, 1913, the "Santa Fe Special" watch was introduced to the public by the Santa Fe Watch Company.
The first sales advertisement for the new watch was published in The Topeka State Journal, officially launching the mail-order "offer" campaign that would become an enormous success.
The company describes the Santa Fe Special watch in the half-page advertisement as "a masterpiece of watch manufacture, made 21 jewels, adjusted to the second, adjusted to temperature, adjusted to position, adjusted to isochronism."
List of advertised features of the original "Santa Fe Special" watches:
Available in 16-Size (21 Jewels) and 0-Size (17 Jewels)
Available in hunting and open face configurations
Adjusted to Temperature, Isochronism, and Position
25-Year gold-filled case available with inlaid enamel or custom engraving
Factory-cased and timed
Guaranteed for life
Customers could purchase the watch using a payment plan, starting with a low $3.50 payment. However, the advertisement does not indicate the total price of each watch.
Modern advertising campaigns still echo campaigns like this despite being over 100 years old, using dependable sales techniques such as a risk-reversal guarantee, limiting purchasing options, and leveraging payment plans instead of requiring upfront payments.