Private Label Trade Names on American Pocket Watches: "Santa Fe Special" Part 17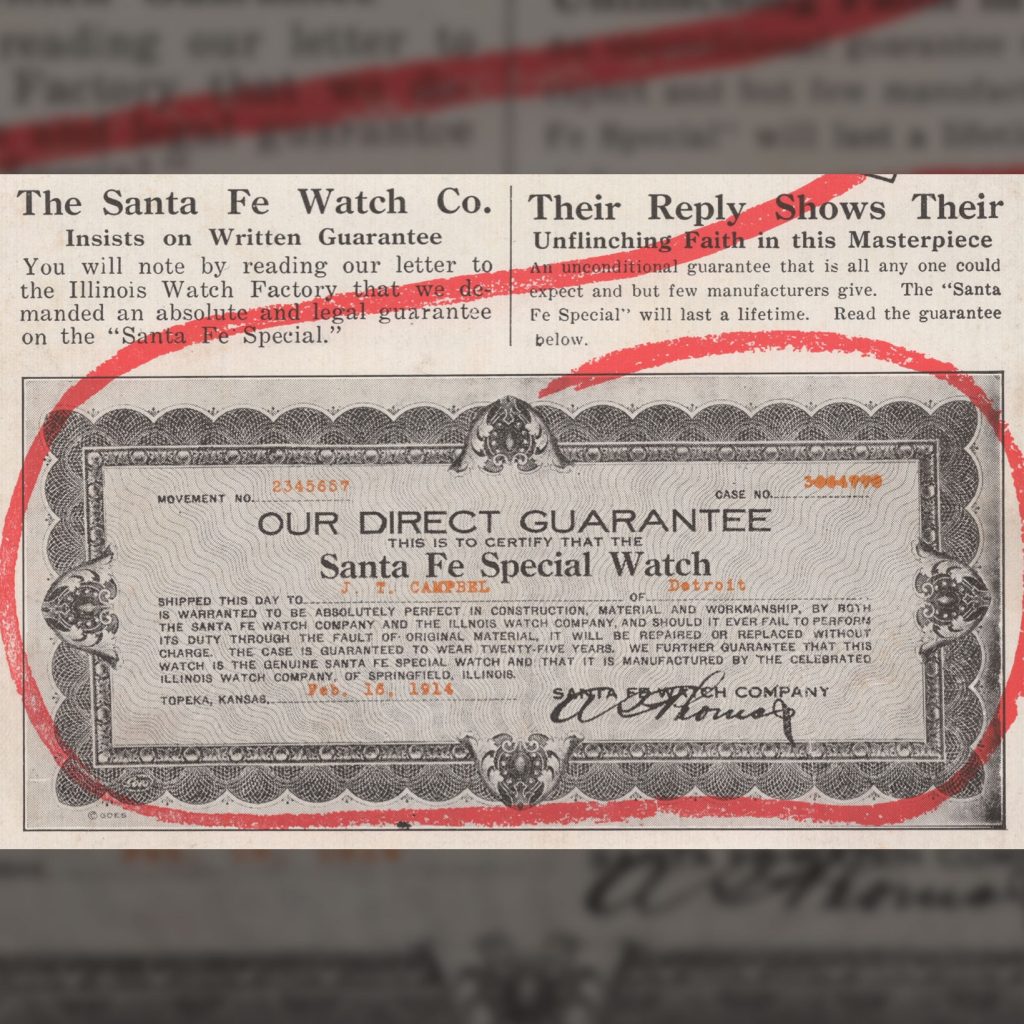 ---
Every "Santa Fe Special" watch sold by the Santa Fe Watch Company was accompanied by a certificate guaranteeing the watch for life.
The certificate also guaranteed the gold-filled watch case from wearing to the composition layer for a duration of twenty-five years.
"Our Direct Guarantee

This is to Certify That the

Santa Fe Special Watch

Shipped this day to [Name] of [Location] is warranted to be absolutely perfect in construction, material and workmanship, by both the Santa Fe Watch Company and the Illinois Watch Company, and should it ever fail to perform its duty thought the fault of original material, it will be repaired or replaced without charge. The case is guaranteed to wear twenty-five years. We further guarantee that this watch is the genuine Santa Fe Special watch and that it is manufactured by the celebrated Illinois Watch Company, of Springfield, Illinois.

Topeka, Kansas, [Date]

Santa Fe Watch Company

A.S. Thomas"Santa Fe Watch Company Guarantee Certificate
While the Santa Fe Watch Company conveyed the guarantee as a unique proposition, it was standard practice for the Illinois Watch Company to guarantee all watch movements against manufacturer defects.