Private Label Trade Names on American Pocket Watches: "Santa Fe Special" Part 6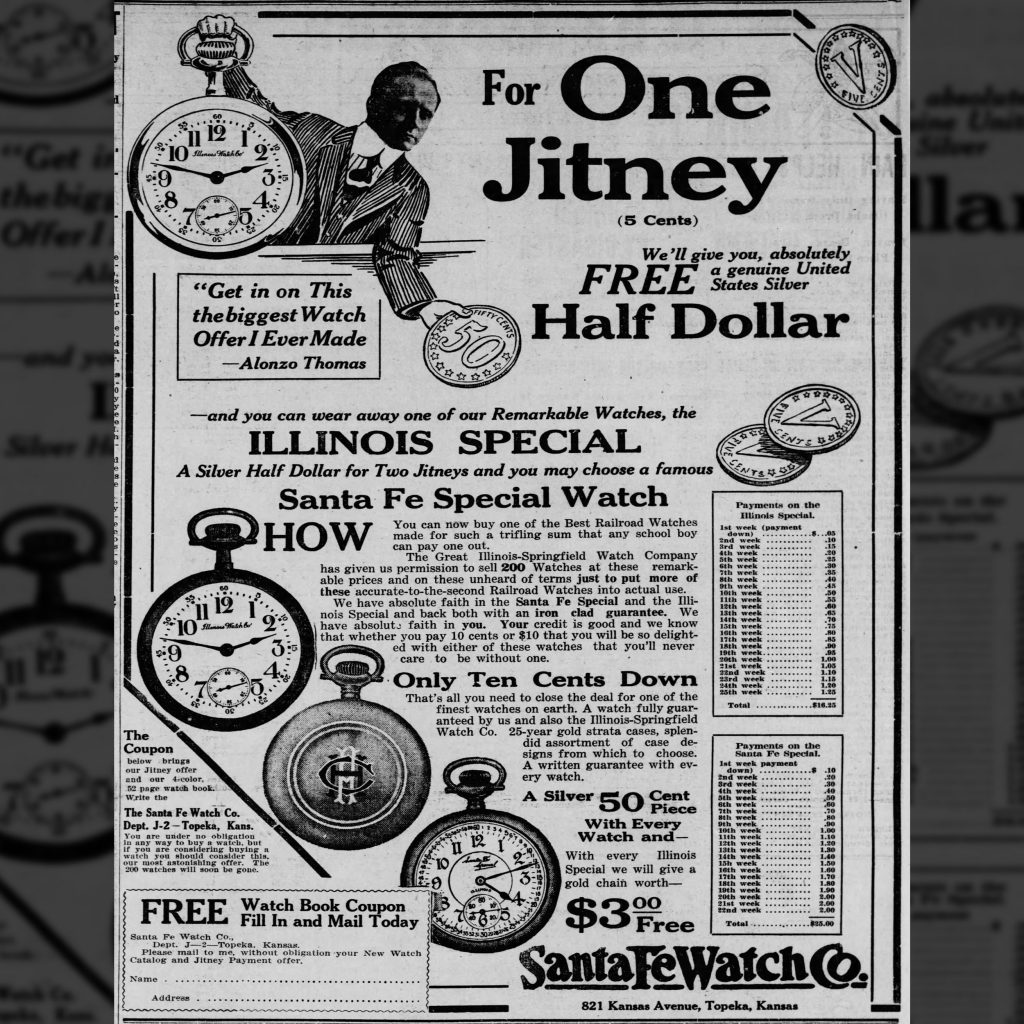 ---
The actual purchase price of the Santa Fe Special watches was intentionally obfuscated by the Santa Fe Watch Company in advertisements, typically enticing potential buyers with a low initial payment and ambiguous monthly or weekly payments.
However, after the company introduced the "Illinois Special" in 1915, some advertisements included the payment schedule for each watch offer. In addition, the initial payment for the Santa Fe Special was reduced from $3.50 to only $0.10.
According to a 1915 advertisement published in The Topeka State Journal, the "Illinois Special" was listed at a total price of $16.25, and the "Santa Fe Special" was $25.00, each with increasing weekly payments over 25 weeks. A free half dollar was included as a special offer with every watch purchase, so $0.50 must be deducted to derive net cost.
The Santa Fe Watch Company continued to leverage dependable sales techniques still frequently applied in modern advertising, including a special offer, payment installments, implied scarcity, and risk reversal guarantees.
---