The Hamilton Watch Company Melamine Dial: Hamilton Research & Development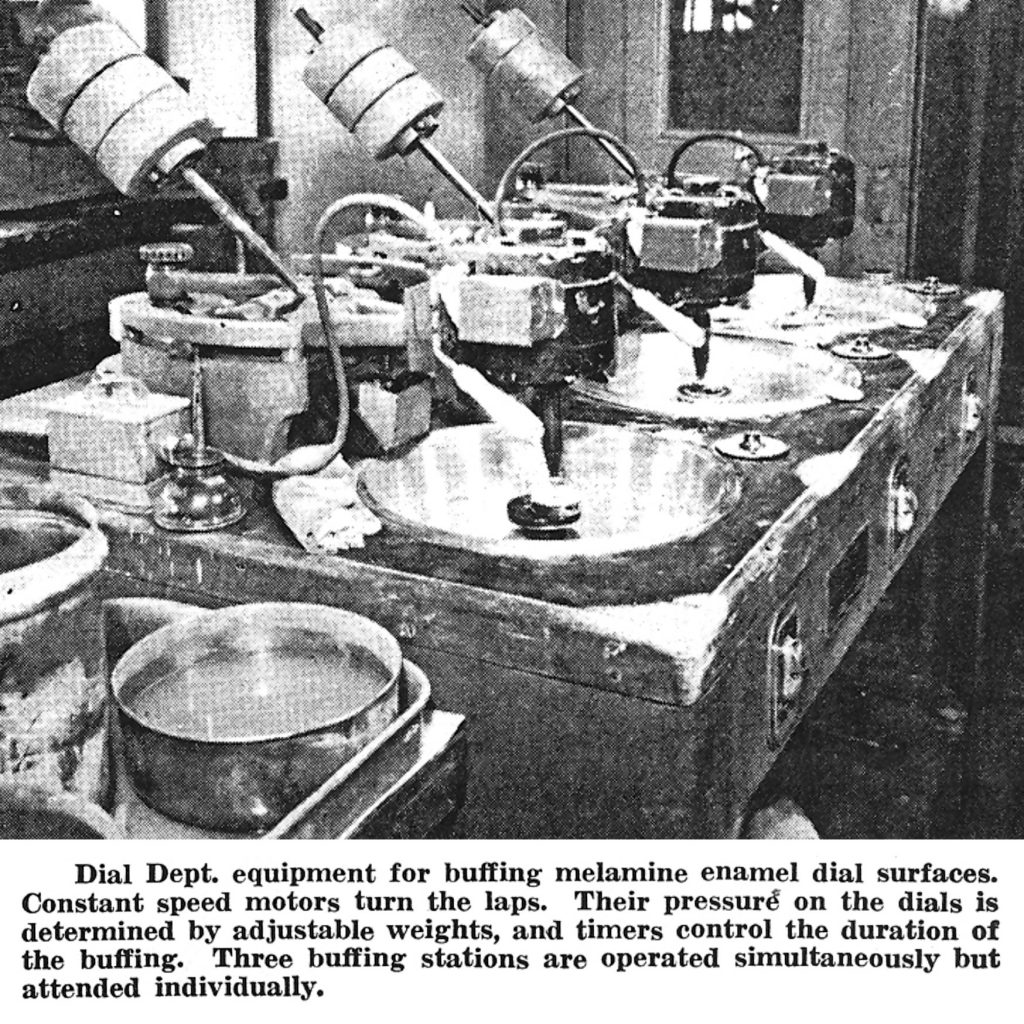 ---
Around 1945, the Hamilton Watch Company began exploring alternative materials to replace the conventional vitreous enamel watch dials, which were vulnerable to damage and spoilage during production.
The Chemical Laboratory, headed by Earl Walters and Harold Morgan, experimented with materials from nearly forty sources. From those, only five were found to be viable alternatives, meeting the specifications outlined by the company:
Uniformity of Whiteness
Uniformity and Condition of Finished Surfaces
Stability Under Sunlight and Chemicals
Easily Process and Produced
The best compound meeting these requirements was a combination of melamine formaldehyde, alkyd resin, rosin, and inorganic pigments.
Engineers were required to find the optimal application and curing method for new "white melamine enamel" through experimentation. They found that applying a single coat of enamel and carefully controlling the curing cycle resulted in a durable surface that could withstand subsequent machining operations.
After thorough testing, engineers found the melamine dials to be superior to vitreous enamel. The applied inks did not fade, and the brilliant white surface was retained after an equivalent of 50 years in sunlight. The new melamine dials were also less fragile than enamel dials.
The production procedure for the melamine dials only required 24 operations, compared to 108 for vitreous enamel dials, allowing the dials to be manufactured at half the cost. The company officially began manufacturing melamine dials for general production in October 1946.